A new generation of Whole of Life
In this article we look at how a new generation of insurance products are helping people to fund retirement and plan for their futures. Historically, Whole of Life has been an investment linked policy that was complex and not viewed as cost effective for a number of reasons.
The new generation of Whole of Life policies are far more simple due to the fact that they are guaranteed premiums and a guaranteed pay out at the end of the policy. This means that you know exactly how much you would pay in premiums up to a certain date and how much cover you would have which you can see in the example below. A whole of life policy can be used for a variety of reasons to secure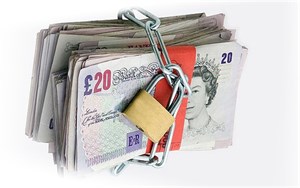 your families future. This policy not only offers guaranteed rates but the payout is 100% guaranteed which is why it can be so appealing to cover eventualities such as:
Funeral expenses which can be very costly
Inheritance Tax Planning
Leaving a Lump Sum for your children and family
With the modern age of funding in to retirement being far more complex than it used to be years ago, most people would simply like to guarantee to leave something for their children. Inheritance is something that previous generations would have almost taken for granted where as these days that is not as simple as years gone by. There are also policies with certain insurance providers that come with additional benefits and features that can make Whole of Life a great option for everyone, especially people with diabetes. The benefits include discounts off your premiums and an annual cashback payment, simply by managing your health. The policy also offers peripheral benefits to offset the cost of the premium which include:
Free cinema tickets
Up to 50% discount with Gym membership
33% off Ticketmaster
Up to 50% off Lloyds Pharmacy
Up to £15 a month cashback on your mobile phone
Plus many more great discounts
Diabetes Whole of Life case study:
Hannah is a 42yr old and has had Type 1 diabetes for 25 years. She took out a Whole of Life policy for £100,000 for her children. Her premium is £98.47 per month which means that she would need to live to 126 years old before her premiums would have added up to her sum assured. In addition to this Hannah engages in the policies "Vitality" programme and saves over £1,000 per year in discounts on every day costs and other great benefits. Taking this in to account, it means that Hannah's cover was almost free! A Whole of Life policy is available from as little as £20 a month or £10,000 of cover.
If you would like to speak to one of our team of experts then:
Call free on 0800 083 2829 OR Complete our online
enquiry form