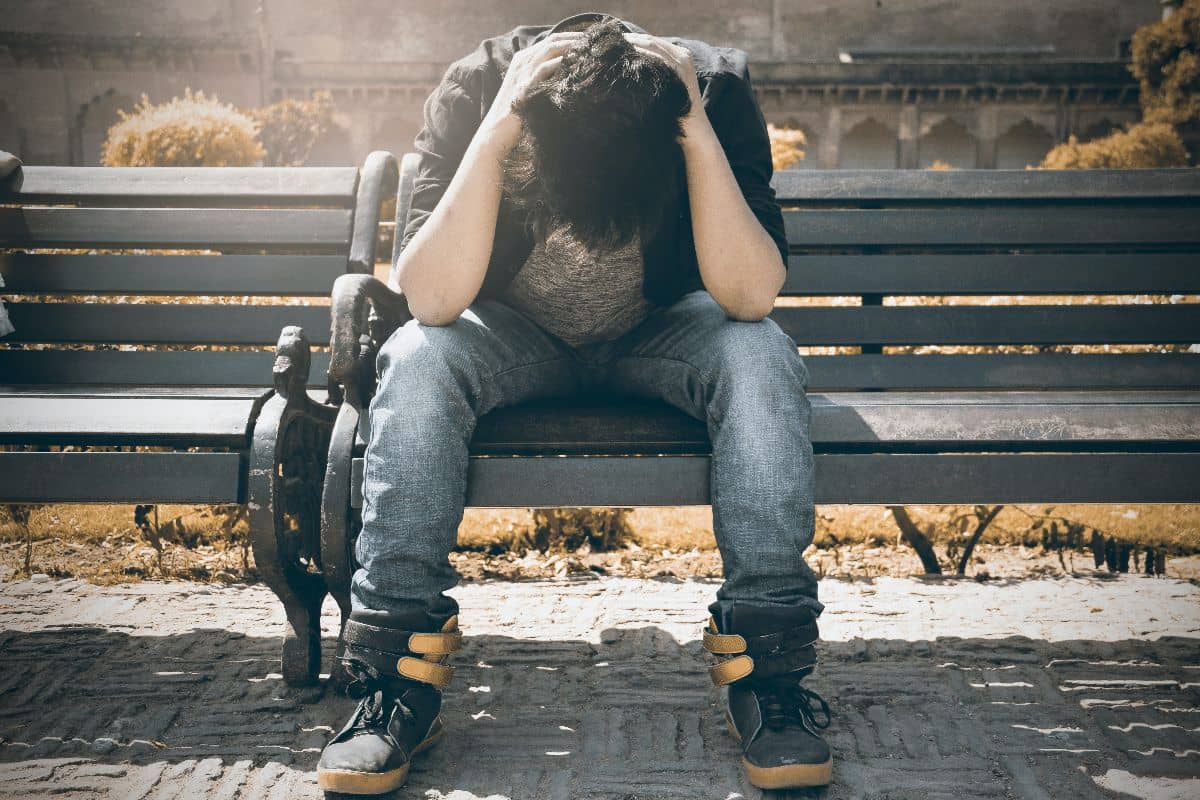 Depression Life Insurance
If you suffer from Depression and you need life insurance then you may find it difficult to get it at the right price. You might simply want to speak to someone that understands your needs. In this section, we look at how easy it can be to get life cover for people who suffer from Depression, and how the process works.
Find Out More
Get a Quote
How it Works
Underwriting for life insurance with Depression will depend on a number of key factors. These include:
Age of diagnosis

Condition you have been diagnosed with

Any event relating to diagnosis

Most recent attack / episode

Any instances of self-harm

Suicide attempts

or suicidal thoughts

Medical history

Medication / Treatment / Counselling /

psychiatric help
The Insurance Surgery has a vast amount of experience in working with people who suffer from Mental Health issues like depression and anxiety. We work with a number of major mental health charities, such as Mind and Rethink.
Get a Quote
We answer your most frequently asked questions.
Life Insurance for Depression will depend on the severity of the condition, your current treatment / medication and any hospitalisation or suicidal attempts or thoughts. Insurers underwriting can vary dramatically for Mental Health so it is important that we apply to the best company for your circumstances and ensure that we have all the information that we need. In some cases, it may be possible to get Life Insurance for Depression with no loadings if it is well controlled with no recent attacks / episodes.
Some insurance providers are stricter than others when it comes to Mental Health and Life Insurance. You will find that decisions can vary widely. It is important that we approach the best provider for your circumstances. In more severe cases, we can offer specialist products from our wider panel of insurers that we work with.
Generally, you may be considered for other products such as Critical Illness Cover or Income Protection even if you have a history of Depression.
It will depend on the severity of your condition, medication / treatment and any other related issues such as suicidal attempts or thoughts, alcohol abuse or self-harm.
Would recommend using this service

Tom has been incredibly helpful throughout the whole process of getting my life insurance set up. Very knowledgeable and absolutely 'on it' to get me the best product out there.
First Class Experience

Service was first class, Simon kept me informed at every step in the process.I would have no hesitation in dealing with him again.
Great, Quick Service

Dealt with Karl who could not have been more helpful. Made the whole process of getting life insurance far easier than other providers I had approached.
Fantastic!

Approved immediately. Process was so fast and a lot cheaper than I thought. Highly recommended.
Depression and Life Insurance
In many cases, we find that we are able to obtain Life Insurance for people with a history of Depression, and often with no loadings applied. Generally, for people with Depression, Life Insurance premiums will not be rated if the condition is well controlled and there has been a period without any hospitalisation, treatment, self-harm or suicidal thoughts/ attempts.
If there have been more recent instances of self-harm, suicidal thoughts/ attempts or psychiatric treatment then you may find that a loading is applied. In more severe cases where there have been more than a set number of attempts in recent times, then it may even result in cover from standard insurance providers being declined. Our panel of specialist providers offers cover for people who have been declined elsewhere.
Critical Illness Cover with Depression
As we find with Life Insurance underwriting for Depression and other similar conditions like stress and anxiety, decisions can vary significantly from one provider to another. It is important that we approach the best insurer for you. It is often the case that we are able to obtain Critical Illness Cover at standard rates with no exclusions if there has been a period of stability with no treatment or symptoms.
In some more severe cases, we can find Critical Illness cover for Depression can be loaded or cover can even be declined. If you have suffered more recent attacks (e.g. self-harm, suicidal attempts or alcohol / drug abuse) or you are currently under psychiatric treatment then you may struggle to obtain Critical Illness cover. You could, however, still secure cover with certain exclusions applied including mood disorder or mental heath exclusions.
Income Protection for Depression
The reality for Income Protection and Depression is that it will generally require some underwriting and can either come with a loading on the premium or exclusions relating to mental illness. There is also potential for it to be declined. If the condition is well controlled and there has been a period of several years since the last episode / any symptoms then you may be offered terms on a standard basis.
Depression is a growing issue in the UK and across the globe. It is now the largest Mental Health disorder in the Western World and numbers keep going up.
Depression stats (UK):
1 in 5 people will suffer from Depression in their lives
1 in 4 people will experience mental health problems
In 2014 there were 6,122 recorded suicidal attempts (people aged 10+)
615 million people worldwide suffer from Anxiety or Depression
Bipolar:
Bipolar disorder is where a person will experience vast and sometimes uncontrollable mood swings, from low mood to periods of manic moods, with periods of calm (normal mood) in between.
Eating Disorders:
Eating disorders (also known as Bulimia, Anorexia, Binge-Eating Disorder and Emotional Overeating) are usually caused when a person has a difficult relationship with food.
Obsessive Compulsive Disorder (OCD):
Became well-known thanks to a number of Hollywood films that document / depict the life of someone with OCD. Many people do believe they suffer from this condition but the reality is that the effects are far more severe than most people experience in daily life.
People with OCD can find normal daily life incredibly difficult and unwanted thoughts mean that they are forced to repeat certain routines to be able to perform other tasks.
Personality Disorder:
There are several types of personality disorder such as Paranoid PD, Schizoid PD, Antisocial PD and Obsessive Compulsive PD.
Someone with a personality disorder may find themselves with traits and problems that cause regular and / or long term issues that affect how they are able to live their life.
Post-Traumatic Stress Disorder (PTSD):
PTSD is most common in ex-military individuals who have experienced extremely traumatic events that cause long lasting damage to their mental state.
Schizophrenia
Schizophrenia is a mental health condition where the part of the brain responsible for sensation and emotion doesn't work properly which causes hallucinations and delusions.
The Insurance Surgery is a leading life insurance and travel insurance expert for people living with a pre-existing medical condition such as Depression. We work with a large number of people who suffer from mental health problems and we understand how difficult obtaining life insurance or travel insurance can be. When you want to speak to someone who understands your condition and is sympathetic to your needs, we're here to help.
Get a Quote
Click the links below to find out more: