Winter Sports Life Insurance
Life Insurance for Winter Sports such as Skiing, Snowboarding and Mountaineering will often be available from most insurance providers at standard rates and with no exclusions for Critical Illness or Income Protection. Most winter sports are regarded as not dangerous or hazardous at recreational level, however all mountain / winter sports also have an extreme sports element to them. Mountain sports such as skiing, snowboarding and mountaineering with life insurance, critical illness cover and income protection will consider to what level you take part along with the time spent on the activity.
Get a Quote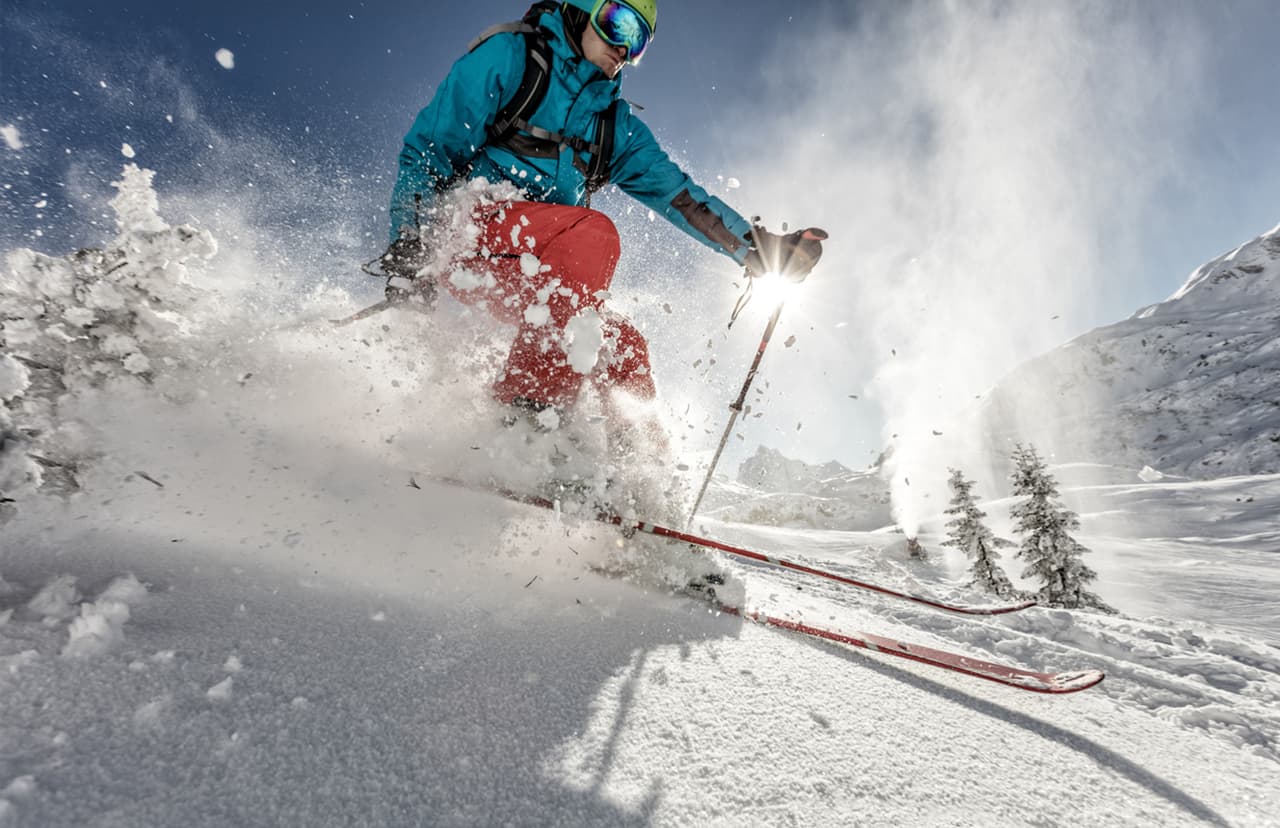 Would recommend using this service

Tom has been incredibly helpful throughout the whole process of getting my life insurance set up. Very knowledgeable and absolutely 'on it' to get me the best product out there.
First Class Experience

Service was first class, Simon kept me informed at every step in the process.I would have no hesitation in dealing with him again.
Great, Quick Service

Dealt with Karl who could not have been more helpful. Made the whole process of getting life insurance far easier than other providers I had approached.
Fantastic!

Approved immediately. Process was so fast and a lot cheaper than I thought. Highly recommended.
How it works
Winter sports life insurance premiums will depend on some key factors to assess the level of risk, which includes:
Type of winter sport (e.g. Skiing, snowboarding or mountaineering)
Level of activity (i.e. amateur, club level, professional etc.)
How often you do the activity
Variation of winter sport (e.g. Off-piste skiing snowboarding, ice climbing etc.)
Qualifications held (e.g. Winter Mountain Leader, BASI etc.)
The Insurance Surgery is passionate about working with and helping people who take part in Winter Sports to obtain affordable Life Insurance, Critical Illness Cover and Income Protection.
If you have take part in winter sports such as Skiing, Snowboarding or Mountaineering and have struggled to find life insurance in the past then our team of experts are here to help.
Winter Sports Life Insurance
As with most extreme or adrenaline sports, winter sports life insurance is usually available and at standard rates (no loading) if you are a recreational skier, snowboarder or mountaineer.
If you are a more serious skier, snowboarder or mountaineer then you may find that life insurance for winter sports can be more difficult to obtain potentially with an increase to the standard premium. Mountaineering life insurance can be more difficult to find cover at standard rates due to the increased risks relating to this activity.
Professional skiers, snowboarders and mountaineers would often find that they need to apply to a specialist insurance provider because of the risks involved. As anyone who takes part in this type of sporting activity would know, the mountains are a dangerous place with incredibly unpredictable weather and landscape.
Winter Sports Critical Illness Cover
Critical illness cover for winter sports is also usually accepted with no exclusions and at standard rates for recreational level skiers, snowboarders and mountaineers. If there is an element of extreme sports activity in the winter sport that you do then you may find that there may be an exclusion on your critical illness cover policy for that activity. There are several reasons why your winter sports activity for critical illness cover may have exclusions, such as:
Off-piste skiing or snowboarding
Ice climbing
Ski touring
Alpine climbing / Mountaineering
Winter Sports Income Protection
Income protection for winter sports can also often be accepted at standard rates with no exclusions, especially for recreational level skiers, snowboarders or mountaineers. Due to the fact that income protection underwriting can be more strict it is more likely to have a loading or exclusion due to the nature of winter / mountain sports.
Income protection for winter sports at competitive or more extreme activities may come with an exclusion for any illness or injury from that sport.
Types of Winter Sport
Skiing (e.g. Freeskiing, Ski Touring, Ski Racing etc.)
Snowboarding (e.g. Split Boarding, Snowboard Racing, Boarder Cross etc.)
Climbing (e.g. Ice Climbing, Rock Climbing, Free Climbing etc.)
Mountaineering
Anyone taking part in more extreme level winter sports will know that the levels of risk involved can be very high due to the nature of the mountain terrain. Risks of winter mountain sports can be Avalanche, Crevasse, Glacier, Ice falls, extreme weather etc.
We are passionate about helping people who take part in winter sports to find life insurance to protect their family or business at an affordable price.
About Winter Sports
Most winter sports will take place in a mountain location such as the Alps, Pyrenees, Dolomites or Rocky Mountain Range. There are thousands of miles of mountain terrain across the globe and we have been pushing the limits of these sporting activities for decades, especially since the turn of the century.