Taking out life insurance with

Type 1 diabetes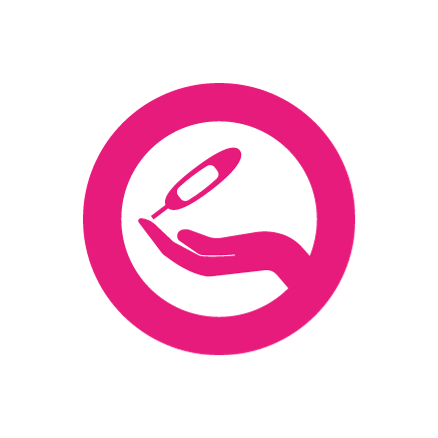 If you are living with Type 1 diabetes you might worry that it could be complicated trying to take out a life insurance plan.
Thankfully, life insurance with diabetes is fairly straightforward. Insurers are used to dealing with applications from people affected by diabetes, so there are plenty of life insurance companies to choose from.
But finding out which company is right for you needs specialist support and expertise.
Luckily for you, that's where we can help!
Helping you find the best life insurance cover for Type 1 diabetes
Right now, there are over 4.3 million people in the UK living with diabetes (source: Diabetes UK), of which 8% are believed to be living with Type 1 diabetes.
You might be worried that life insurance providers will be reluctant to offer insurance plans to those with Type 1 diabetes. It's a logical thought process; after all, "the NHS spends at least £10 billion a year on diabetes, which is about 10% of its entire budget."[1]
But the good news is that your diabetes diagnosis should not hold you back.
There's no special life insurance for diabetes plans that you need to search for. Instead, you'll likely be covered under most standard plans. The only difference is that your life insurance provider may ask you for some specific information to help them assess your level of risk and provide you with an affordable monthly premium.
The even better news is that our experienced team know exactly who to call if you're searching for a Type 1 diabetes life plan.
We've spent decades matching people like you to the right insurance provider, and we love knowing that we're playing a small role in keeping your family financially safe, no matter what happens.
[1]  Stats from: Diabetes.org.uk
Why choose The Insurance Surgery?
Voted Best life and protection broker 2022
Rated 5* on Trustpilot and Feefo
Access to high street and independent insurers
20 years' experience
Price match promise
How do we find the right cover?
Our diabetes experts will find suitable quotes from both big-name and smaller insurers. Once we've talked about your life insurance needs and you've told us how your Type 1 diabetes affects you day-to-day, we'll quickly get back to you with the best life insurance quote. One that takes your diabetes into account and protects you and your family when you file a claim.
We can match you to the right insurance firm because we take the time to get to know you.
We understand that diabetes is a complicated disease that can be easily managed. But we also know that not everyone has the same experience with it – particularly if you've only recently been diagnosed with Type 1 diabetes. That's why we pay close attention when we talk. We'll ask you a few simple questions about your diabetes before we talk to our network of insurance providers.
When you first call us, we'll ask you a few simple questions.
What kind of diabetes do you have
How long you've had it
How you keep your blood sugar levels under control
Do you have any other health problems
We will also talk about what kind of life insurance you might need.
We don't expect you to know what you're looking for immediately. That's why we promise to take the time to explain the differences between term policies, whole-life plans and critical illness insurance.
By explaining all of your options in plain English, you'll feel much more confident in knowing that your Type 1 diabetes life plan is protecting you in the way that it should.
Let us do the hard work in searching for diabetic life insurance
Finding a life insurance plan is hard enough, let alone when you have a complicated medical condition such as Type 1 diabetes.
Where do you start? Should you head to a comparison website like Go Compare or Money Supermarket? Or should you search specifically for a Type 1 Diabetes life insurance provider?
Both are viable options – but we know how easy it can be to become overwhelmed by all of the search criteria, especially if you're not 100% sure what you're looking for.
But with our help, we promise we can lighten the load and do all of the hard work for you.
We'll explain how diabetes can affect life insurance, including:
How to choose the right insurance for your family
Whether your Type 1 diabetes could impact your premiums, and if there are any other ways of lowering your costs
How to know how much cover you need, and how any eventual payout could be used to protect your family.
After we talk about your life insurance options and you've told us everything we need to know, we get right to work. We won't recommend any diabetic life insurance policies that aren't perfect for you.
We promise we will focus on matching you to an insurance provider who will give you the protection you need at the best possible price.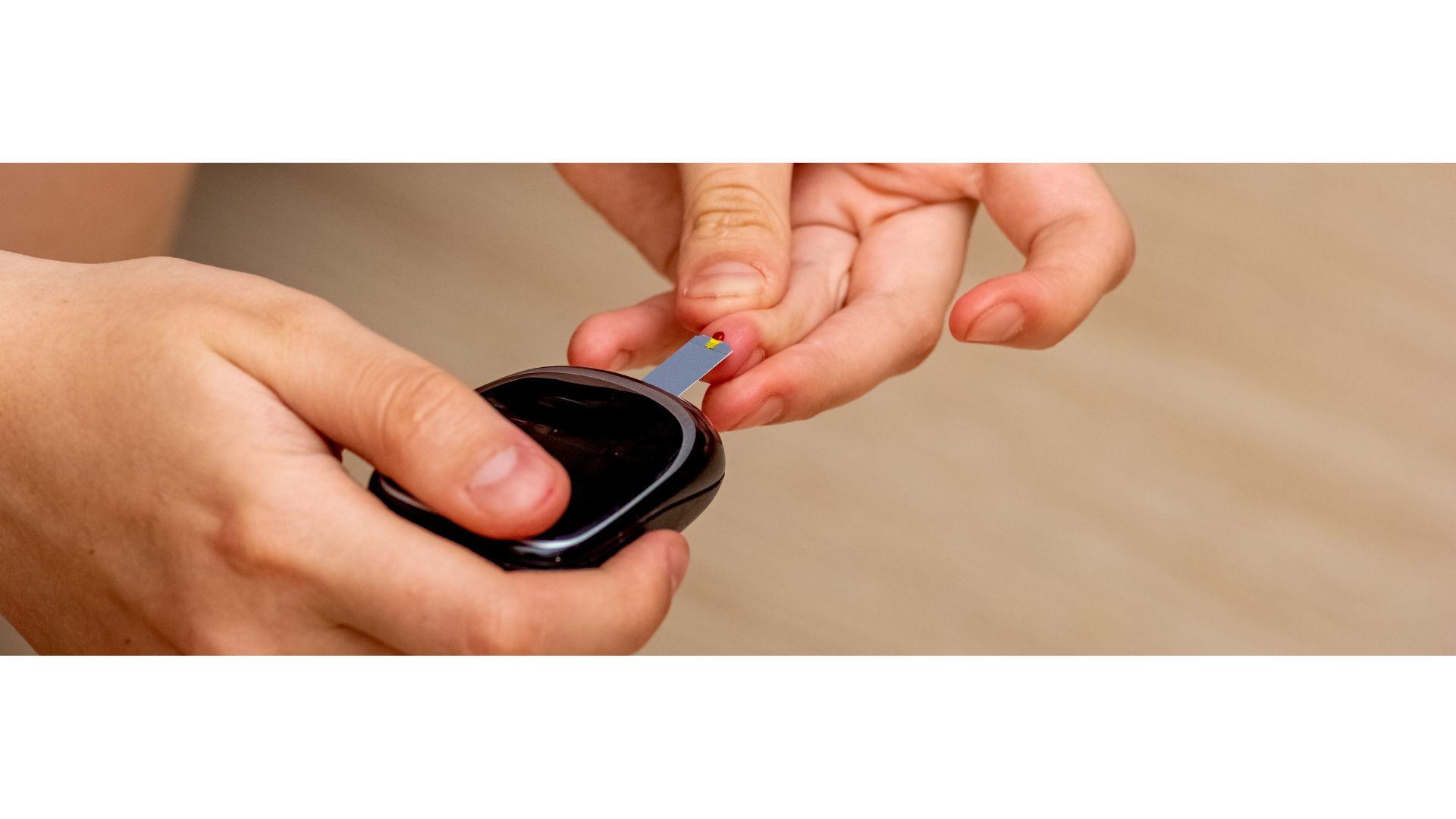 How does Type 1 diabetes affect life insurance?
Diabetes may affect your life insurance, but not in the way that you might think.
You won't need a particular diabetic life plan.
Instead, your Type 1 diabetes will be treated like any other health condition.
Insurers will be looking to know how you manage your diabetes and whether it has any impact on you day-to-day. They'll want to know when you were diagnosed, how you manage your blood sugar levels and whether you've needed any additional treatment in the past.
That's why we'll likely ask you questions about the following:
Recent Hba1c reading
How you control your diabetes
BMI
Medication levels (Insulin)
Date/age at diagnosis
Any other medical complications
For most people, if your Type 1 diabetes is well managed and you have no other medical complications associated with your diabetes, you should be able to get standard life insurance cover and income protection.
What about if I have other complications, such as high blood pressure?
When you have other complications, such as high blood pressure, eye problems or nerve issues, it can be slightly harder to find a suitable life plan.
But harder doesn't mean impossible.
Nor does it mean that any life insurance plan becomes prohibitively expensive.
One of the reasons why we are known as Type 1 diabetes insurance specialists is because we focus on positive solutions.
You'll never hear us say "computer says no".
That's because we know who to talk to when people tell us that they have a complicated medical history. We work hard to get as much information as possible from you so we can give an underwriter an accurate assessment of you and your health. It's this personal approach which is why up to 70% of people who are declined for life insurance elsewhere are accepted by us.
That sounds like good odds to us!
So why not get started by pre-booking a call with one of our advisors? We can talk at a time that suits you – and you can take as much time as you need to find out what you need to know about a Type 1 diabetes insurance plan.
How it works:
Life insurance for people with Type 1 Diabetes will depend on underwriting and criteria is based on a number of key indicators, such as:
Hba1c reading (within last 6 months)
Control of Diabetes
Medication levels (Insulin)
Date / Age at diagnosis
Any Diabetic complications
The Insurance Surgery is a leading life insurance expert for people with Type 1 Diabetes and other pre-existing medical conditions. Speak to one of our expert Type 1 Diabetes life insurance experts to find out which insurer is best for you and save money on your premiums.
Get a Quote
How much will a Type 1 diabetes life plan cost?
If you have type 1 diabetes, the price you pay for life insurance will depend on your personal situation.
In order to figure out how much you pay, insurers will need standard information.
Age
BMI
Type of policy plan (e.g. whole life, term cover, joint cover)
Smoker status
General lifestyle and wellbeing
As we've already mentioned, they'll also want to know specific information about your Type 1 diabetes.
Recent Hba1c reading
How you control your diabetes
BMI
Medication levels (Insulin)
Date/age at diagnosis
Any other medical complications
By combining all of this information, an insurance underwriter can identify your level of risk and create a policy price for you.
This wealth of information means that we can't give you an exact cost, but we can give a few hypothetical examples of a Type 1 diabetes insurance premium.
Type 1 Diabetes life insurance example cost #1
Rosie is 37 years old. She's seeking a whole-life policy with a maximum payout of £100,000. She has a young child and wants to ensure their financial future is secure. Rosie was diagnosed with Type 1 diabetes when she was just six years old. It's something she's coped with her entire life, and broadly speaking, she manages her diabetes exceptionally well. Her medical team have no concerns about her management. Her most recent Hba1c reading was an ideal 48 mmol/mol.
Rosie's monthly premiums are £55.06
Over her life, Rosie would pay out £660.72  per year for a potential £100,000 payout for her children.
£55.06 per month | £100k payout
Type 1 Diabetes life insurance example cost #2
Rebecca was recently diagnosed with Type 1 diabetes. She was misdiagnosed with having Type 2 diabetes, but a recent health check confirmed that she was affected by Type 1. Rebecca is 48 and is now struggling to manage her condition. Her most recent Hba1c reading was 7.8 mmol/l, and she is also suffering from high cholesterol.
Rebecca would like a 20-year term policy, which will cover her until she's 68. She would like £100,000 cover to give her family lasting financial protection.
Rebecca's monthly premiums are £29.61
Over 40 years, Rebecca would pay out £355 per year or a total of £7106.40 in exchange for a potential £100,000 payout.
£29.61 per month | 20 years | £100k payout
You'll never pay a penny more than you need to with our diabetic life insurance quotes.
We know we can find you the right policy for your diabetes. We specialise in securing affordable life plans for those affected by
Type 1 diabetes
Type 2 diabetes
Gestational Diabetes
Latent autoimmune diabetes
Neonatal Diabetes
Thanks to our price match guarantee, we'll always find you the cheapest life insurance. If you find a like-for-like policy that's cheaper elsewhere, let us know, and we'll match the difference.
But there's a lot more to life insurance than just the price you pay each month.
We don't just focus on low prices (although that's always an added bonus).
We want to know that any life insurance plan will pay out if something bad happens to you. You deserve to know that your family and your financial obligations will be met.
That's why our recommendations are based on trust.
We will only ever suggest firms with a proven track record of simple payouts.
We want to know that your insurer will have your interests at heart.
Beyond this, we want you to have the policy that fits you and your lifestyle. That's why we'll always ask you whether you have any other financial insurance already set up or whether you are eligible for death-in-service benefits from your employer. We'll help you calculate your outgoings so you can have an appropriate level of cover, and we'll make sure that any payout is set up in the way that you want.
People with Type 1 diabetes choose us for their income protection and life insurance needs because of how personal our service is.
Make sure you tell us about your Type 1 diabetes diagnosis
We know it's tempting to hide the details of your diabetes when taking out a life insurance plan. But failing to disclose your condition (or any other pre-existing medical condition) will instantly void your policy.
In fact, non-disclosure is a type of insurance fraud and is a criminal offence. If you deliberately omit or downplay information on your life insurance application, you run the risk of your policy being cancelled and your family left without any financial protection at all!
If you get Type 1 diabetes after getting a life insurance policy, it shouldn't change your premiums, but you should still tell your insurance company. They won't change your premiums, but if your family needs to make a claim, they will have fewer questions to ask.
Has your Type 1 diabetes caused you to be declined for life insurance?
If you've been turned down for life insurance, it's because the insurer hasn't understood how your Type 1 diabetes affects your everyday life.
Perhaps it's because a computer algorithm created the policy. Or maybe it was because the underwriter didn't understand the realities of life with Type 1 diabetes.
But even if you have been declined life insurance, there's no need to worry.
Most of the time, it means that the insurance company, the policy, or both were not a good fit for you.
If you've been turned down for life insurance before, you might be frustrated or reluctant to keep searching for a plan.
At The Insurance Surgery, we believe that everyone should be able to access a suitable life insurance plan. That's why we work hard to find you an insurer when others give up.
As a result, 70 percent of the people who have been previously turned down for life insurance are accepted by us.
Why?
Because we do things in a much more personalised way. We don't offer instant online quotes. Instead, we talk at length with you over the phone. We take the time to help you articulate what you're looking for.
Then, when we've got the details we need about your health, we'll talk to underwriters on your behalf to find the right policy for you.
From there, we're usually able to make a great match.
We answer your most frequently asked questions.
You should find it relatively easy to get the type 1 diabetes life insurance you need to protect your family.
Even though the application process is a little more complicated than it is for people without a pre-existing medical condition, insurers have made it much easier for people with type 1 diabetes to get life insurance.
People with diabetes will be checked for the same things by their life insurance companies as they are at their regular check-ups. Your premiums will depend on:
How well your diabetes is under control
Your blood sugar levels will be asked about
Your age
Your BMI
How high or low your blood pressure or cholesterol is
Medical history, including details of other conditions
Smoking status
This seems like a lot, but it's very common and is treated the same way as any other health problem that was there before.
We are often asked, 'How much is life insurance for Type 1 diabetics? We'd love to give a straightforward answer to this, but the truth is that your diabetes life insurance premiums depend on your risk level.
If you manage your diabetes well, have good blood sugar levels, are fit and healthy, do not smoke, and have no health complications, your life insurance premiums will be similar to those of someone without diabetes.
If you have another health condition, your premiums may be higher.
As an independent diabetic life insurance broker, we can find the right policy at the right price (with a price promise).
Life insurance, especially life insurance for people with type 1 diabetes, can be tricky to get for a number of reasons.
Most insurers think that type 1 diabetes is riskier and harder to control than other types of diabetes. That's why payments may be higher than for people with type 2 diabetes.
But it's worth noting that everyone with diabetes is different, and there are many factors to consider. A person with high blood pressure and type 2 diabetes may have fewer policy options than a person with type 1 diabetes who has never had complications.
Because of this, people with diabetes should talk to our diabetes life insurance experts to receive an accurate quote based on their personal circumstances.
Would recommend using this service

Tom has been incredibly helpful throughout the whole process of getting my life insurance set up. Very knowledgeable and absolutely 'on it' to get me the best product out there.
First Class Experience

Service was first class, Simon kept me informed at every step in the process.I would have no hesitation in dealing with him again.
Great, Quick Service

Dealt with Karl who could not have been more helpful. Made the whole process of getting life insurance far easier than other providers I had approached.
Fantastic!

Approved immediately. Process was so fast and a lot cheaper than I thought. Highly recommended.
If you need more help or a quote for Type 1 Diabetes life insurance, critical illness cover and income protection then you can contact one of our advisers who can help you today and guide you through the whole process.
Get a Quote
Click the links below to find out more: