Rock Climbing Life Insurance
If you take part in any rock climbing activity then you may find that life insurance rates can vary from one insurance provider to another, it will also depend on a number of key factors. Most rock climbing life insurance applications will be subject to underwriting depending on the severity / grade of your climbing and the frequency of activity. Some of the main types of rock climbing activities include mountain climbing, sports climbing, single pitch climbing, solo climbing and trekking.
Get a Quote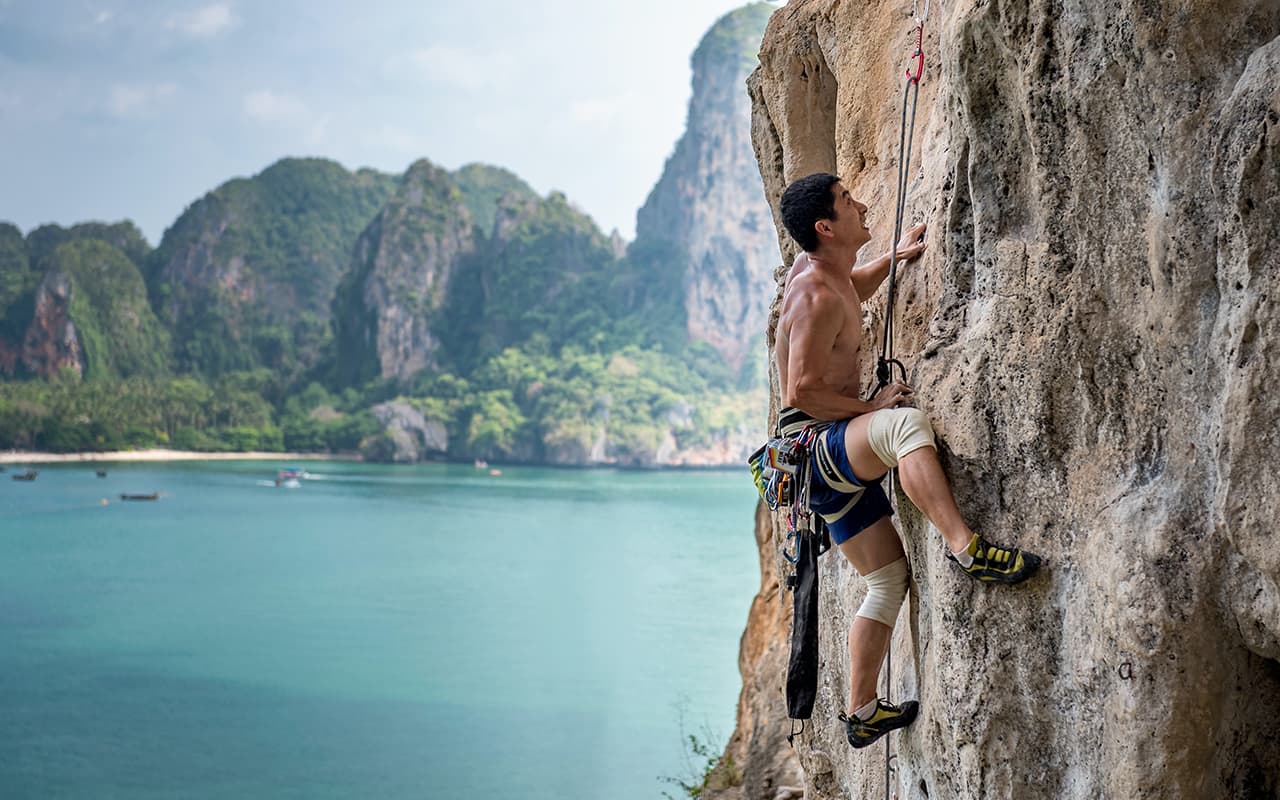 Would recommend using this service

Tom has been incredibly helpful throughout the whole process of getting my life insurance set up. Very knowledgeable and absolutely 'on it' to get me the best product out there.
First Class Experience

Service was first class, Simon kept me informed at every step in the process.I would have no hesitation in dealing with him again.
Great, Quick Service

Dealt with Karl who could not have been more helpful. Made the whole process of getting life insurance far easier than other providers I had approached.
Fantastic!

Approved immediately. Process was so fast and a lot cheaper than I thought. Highly recommended.
How it works?
Rock climbing life insurance premiums will be based on the levels of risk from the activity which underwriters will consider, such as:
Level / severity of climbs
Type of climbing
How often you climb
Where you climb (e.g. UK or abroad)
Climbing qualifications / experience
The Insurance Surgery is a leading life insurance expert for rock climbers and other types of extreme sports. As with most adrenaline sports, life insurance rates for rock climbing will depend on risk which can be high for climbing.
Rock Climbing Life Insurance
Fortunately life insurance for rock climbing is generally available at standard rates through the majority of life insurance providers, especially for recreational climbers. If you are able to get cover at standard rates then it will depend on which insurance provider is offering the lowest premiums for the type and level of cover that you are looking for.
You may also find that some life insurance for rock climbing will be accepted on special terms or with a premium loading. Some instances where your life insurance premiums will increase are:
Climbing above certain heights
Competitive climbing
More severe / high grade climbing
Climbing abroad regularly
Solo climbing
Winter / Ice climbing
As with most of these types of activities, rock climbing is a dangerous sport so there are risks involved which life insurance underwriters will need to assess.
Rock Climbing Critical Illness Cover
Similarly to Life Insurance for rock climbers, generally critical illness cover for climbers is available at standard rates with no exclusions for recreational level enthusiasts. If your climbing activity is more severe or higher grades then you may find that critical illness cover for climbing will have an exclusion for that activity. There are a number of risks relating to rock climbing with critical illness cover and this is why exclusions may apply to your policy.
Some of the risks and dangers include:
Falling from heights
Rock fall
Equipment malfunction
Avalanche risk
Many of the above dangers / risks can result in serious injury when looking at critical illness cover for rock climbing.
Income Protection for Rock Climbing
Income Protection for rock climbing is usually available at standard rates / terms for recreational level climbers. If you are a more serious climber looking for income protection then you may find that special terms are imposed which will exclude illness or injury resulting from your climbing activity.
Other related pages:
Mountaineering Life Insurance
Winter Sports Life Insurance