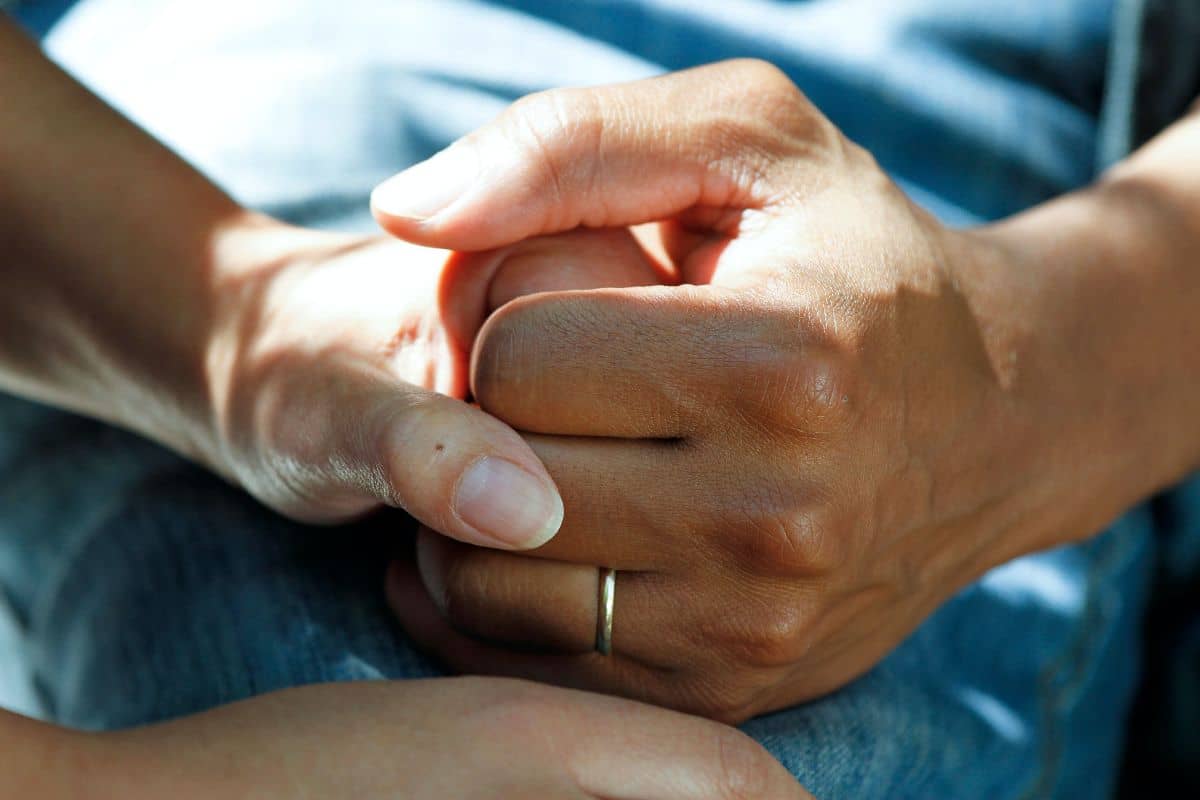 The Insurance Surgery is one of the leading experts in securing Life Insurance cover for those who have recovered from Cancer. We specialise in types of life insurance for many pre-existing medical conditions. There are over 200 types of Cancer and an estimated 2.5 million people are diagnosed with the disease in the UK. Most people can relate to the condition, whether that be through a cancer diagnosis themselves or experiencing it through a friend or family member. Life Insurance cover after cancer can provide financial security for you and your family if you were to need it. We are often asked if you can get life insurance when you have cancer, but unfortunately it is difficult to obtain. Although life insurance for people with cancer or insurance for cancer patients is not something that many insurance providers offer at an affordable rate, they do offer insurance for cancer survivors who have finished treatment.
Find Out More
Get a Quote
How Life Insurance for Cancer Patients & Survivors Works
There are a number of key areas that are taken into account when underwriting Cancer Life Insurance:
Type of Cancer
Area / Organs Affected
Grade and Stage
Treatment received (i.e. Chemotherapy, Radiotherapy etc.)
Date you were diagnosed with cancer
Date of the last treatment for cancer
Time in remission
Medical History
The Insurance Surgery is a leading life insurance expert for pre-existing medical conditions such as Cancer and our team of experts has helped to protect thousands of families and individuals. We can look at your individual circumstances and find the right type of insurance for you and your family. Life insurance pays out if you were to pass away, and is measured through how much of a risk a provider calculates you at. Cancer life insurance can be difficult to obtain, however we are specialists and will help you find the right cover for you.
Get a Quote
Life Insurance for People after Cancer
Life insurance premiums can vary dramatically from one insurance provider to another. Premiums depend on how good they are with the type of Cancer you have or have had.
Most insurers view Cancer life insurance underwriting similarly in terms of when primary treatment ended (usually it must be 2 years). Life insurance underwriters will usually require some key information about your Cancer, such as:
Grade
Stage
Type of Cancer
Location of Cancer
Treatment (e.g. Radiotherapy, Chemotherapy, Mastectomy or Lumpectomy)
Time from end of treatment

Any current reviews/treatment
There are currently reported to be more than 200 different types of Cancer. This means it is very difficult to provide accurate estimates for life insurance without knowing more details. We can help you find breast cancer life insurance, thyroid cancer life insurance, testicular cancer life insurance and many other forms of life insurance for cancer survivors.
Cancer is the most common medical condition in the UK and the most common cause of death. It's a major issue for insurance underwriters, especially with more people being cured and longer life expectancies.
Cancer insurance premiums also depend on whether any lymph nodes have been affected and how aggressive the Cancer is. This can potentially cause significant increases to premiums.
Applications for Cancer life insurance will usually have some sort of premium increase for several years after primary treatment has ended. This is the period when the risk is higher, which is why you may pay a higher premium. It's called 'per mille' loading and is directly linked to the level of Cancer life insurance cover being applied for.
Cancer life insurance cover may also be deferred or postponed for a number of years after treatment has ended. This is to ensure that there's no recurrence which is common with certain types of Cancer.
You may have previously had a Cancer life insurance application declined or postponed or already have cover in place. If so, it's worth reviewing your cover based on your current circumstances. However, it is unlikely that we can get you a better premium or extra cover to what you had prior to your cancer treatment.
In some more severe or serious cases there are alternative options that we can recommend. However, we will always give impartial advice and would never recommend taking out a policy with exclusions if you have terminal cancer. We want you to have the best chance possible of getting an insurance payout for your family. Contact one of our life insurance advisers to find out more.
Most life insurance policies do include terminal illness cover, however you cannot take out a plan whilst you have cancer and then claim under the terminal illness section. This will only pay out if you already have cover in place. In that case, the insurer will pay out the full amount of the cover straight away if you are expected to live for less than 12 months.
Anyone who has suffered from Cancer will know the importance of having the right level of life insurance cover in place. You can speak to the experts at The Insurance Surgery to see what we can do to protect you and your family.
Cancer Critical Illness Cover
There are cases where Critical Illness cover can be accepted with a history of Cancer. It depends on how long it's been since you had any treatment and how aggressive or severe the Cancer was.
If Cancer Critical Illness cover is accepted it will generally be offered with a Cancer exclusion and premium loading. This is dependent on the risk involved. Our expert advisers have many years of insurance underwriting experience.
We will identify which providers would offer Cancer Critical Illness cover and on what basis (e.g. exclusions, premium loadings, postpone periods etc.).
For some Cancer Critical Illness cover applications there may be a period where cover is postponed or even potentially declined. This usually occurs when the Cancer has been more aggressive or treatment has been fairly recent.
Have you previously applied for Cancer Critical Illness cover and been accepted on special terms or been declined / postponed? If so it's worth reviewing this based on your current circumstances if there has since been a period of stability.
Can I get income protection if I have cancer?
Income protection can be secured in certain circumstances depending on type and severity of the Cancer. Almost all applications for Cancer income protection will require some additional underwriting and evidence from your GP to support your application.
There will usually be Cancer exclusions if income protection cover is accepted. There may also be a longer period required from when treatment ended.
It's worth reviewing your cover if a previous application for Cancer income protection was declined or accepted with special terms. This is especially true if there have been no further issues or complications for a period of time.
Frequently Asked Questions
We answer your most frequently asked questions.
Would recommend using this service

Tom has been incredibly helpful throughout the whole process of getting my life insurance set up. Very knowledgeable and absolutely 'on it' to get me the best product out there.
First Class Experience

Service was first class, Simon kept me informed at every step in the process.I would have no hesitation in dealing with him again.
Great, Quick Service

Dealt with Karl who could not have been more helpful. Made the whole process of getting life insurance far easier than other providers I had approached.
Fantastic!

Approved immediately. Process was so fast and a lot cheaper than I thought. Highly recommended.
Cancer is an extremely complicated condition. There are around 200 variations (or types) that affect different areas of the body and can require different types of treatment.
Cancer Statistics (UK):
Breast, Prostate, Lung and Bowel Cancers together account for more than half (535) of all new Cancers in the UK
Every two minutes someone in the UK is diagnosed with the condition
Survival rate in the UK is roughly 50%
38% of cases are preventable
367,000 new cases per year
164,000 deaths from Cancer per year
Cancers are divided into groups. There are 5 main groups which are determined by the type of cell where they originate. These are:
Carcinoma
Lymphoma
Brain Tumour
Leukaemia
Sarcoma
These are some of the main factors that underwriters consider when assessing an application for Cancer life insurance. They determine the size of the tumour and how quickly it grows.
Grade: How abnormal the Cancer cells are
Stage: How big the area affected is and whether the Cancer has spread
The Insurance Surgery has been helping families and individuals with pre-existing conditions including all types of Cancer to obtain life insurance since 1999.
Get a Quote
Click the links below to find out more:
A Leading Insurance Specialist In Obtaining Cover For People Who Have Had Cancer
The Insurance Surgery has over two decades of experience helping people with a history of Cancer obtain life insurance. We can also secure critical illness cover, income protection and any other financial products they may require under the financial conduct authority.