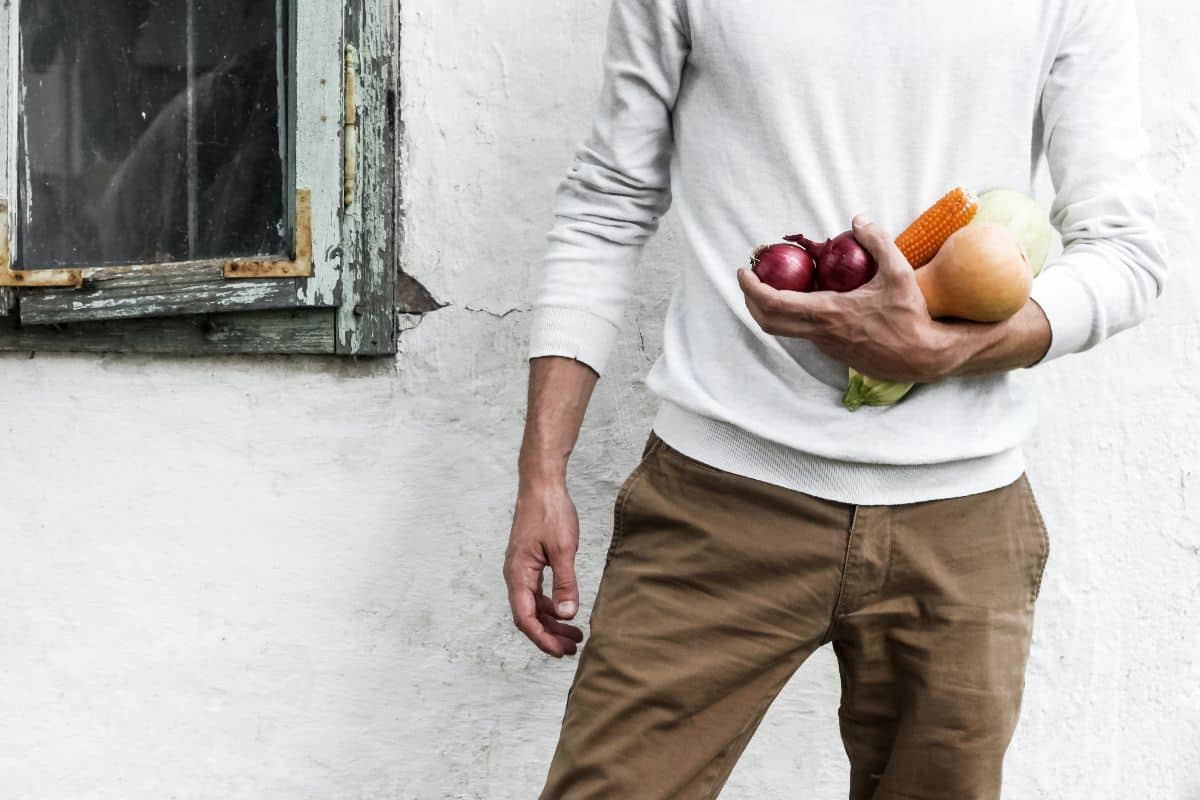 Life Insurance for Diabetics
The Insurance Surgery is a leading Diabetes Life Insurance expert. We assess each client's circumstances individually to identify which insurance providers will offer the best premiums to cover you and protect your family. We understand that every case is different and specialise in all types of life insurance, including life insurance for diabetics. This is why 70% of customers who apply for life insurance elsewhere and get declined manage to get accepted through us. If you are looking for diabetic life insurance, we can help.
Find Out More
Get a Quote
How Diabetes Life Insurance Works
The following factors are the main considerations for underwriting Diabetes Life Insurance applications:
Type of Diabetes
Your HbA1c / Mmol (blood sugar) readings
Medication you are taking (i.e. Diet, tablets or Insulin)
Your age when you were diagnosed with diabetes
Any diabetes-related complications
Your Body Mass Index (BMI)
Any other medical issues you may have
This information will allow underwriters to assess your diabetes life insurance application accurately and make a decision on your cover.
Get a Quote
Diabetes is one of the most varied conditions for life insurance underwriters. This is due to the complex nature of the condition and range of severity.
Those with diabetes are eligible for life insurance. It can be obtained at very reasonable premiums by approaching the best providers for your life insurance. To see if you are eligible, you can get a life insurance quote through us quickly and easily. Our expert team can assess your individual case and find the best premiums.
Whether you have type 1 or type 2 diabetes, The Insurance Surgery can secure you diabetes life insurance cover.
Underwriting for Type 1 Diabetes life insurance will depend on a number of factors. These are determined by assessing the levels of risk and severity of the condition. In most cases a full medical report would be required from your GP to confirm your readings and history of Diabetes.
Underwriting for Type 2 Diabetes works slightly differently.
It is less likely to need a full medical report if your diabetes is under control. It can therefore sometimes be underwritten online. At The Insurance Surgery, we can help you find the best term life insurance for diabetics.
Some Diabetes life insurance applications can be accepted immediately where there are no complications and the Diabetes is well controlled.
The main information required includes:
Latest Hba1c/Mmol reading (your blood sugar level)
Medication / treatments (e.g. diet, tablets, Insulin)
Cholesterol readings
Blood pressure readings
Date of diagnosis
Diabetes complications (e.g. Retinopathy, Neuropathy or Nephropathy)
Height/ Weight
Diabetes life insurance rates/premiums will depend on your levels of control and how well you manage your condition. There are additional factors which may cause underwriters from certain insurance providers to decline your Diabetes life insurance application, such as:
Smoking
Heart problems
High Hba1c readings (e.g. 10+)
Other medical issues
Type 1 Diabetes life insurance is readily available through most leading UK life insurance companies. Most people with Type 1 Diabetes looking to take out life insurance will have been diagnosed early in life. This is useful for underwriters.
Typically, the ratings/loadings for Type 1 Diabetes sufferers' life insurance will vary dramatically. Therefore, it is vitally important to approach the best insurance provider for your individual circumstances. Through our vast experience, The Insurance Surgery know the best insurers to approach for your individual circumstances.
We often get asked, can someone with type 2 diabetes get life insurance? Type 2 Diabetes life insurance is usually available for the vast majority of people living with the condition. There will usually be a small loading applied to the premium for people with Type 2 Diabetes looking for life insurance. However, this can increase to a decline if the condition is not well controlled.
Due to the fact that Type 2 Diabetes is a lifestyle condition, life insurance underwriting takes into consideration different factors. These include height, weight, BMI, dress and waist size. Life insurance premiums will vary depending on your health and lifestyle.
How To Get Cheaper Diabetes Life Insurance?
It is likely that you will pay a higher premium for life insurance if you have diabetes. There are lifestyle changes that you can make if it is Type 2 Diabetes, however, that will improve your health and wellbeing and possibly reduce your premium.
Lose Weight
If you have diabetes and a high BMI it's likely that your life insurance premium will be higher. Reducing your body weight to get your BMI into a normal range will reduce the risk to your insurer. It can result in a lower premium as well as an increased quality of life.
Quit Smoking
If you're a smoker the chances of you being diagnosed with type 2 diabetes are much higher. Smoking also increases the chances of the condition being fatal and makes it much harder to manage. The health benefits of stopping smoking are well known. You might also save more money each month than the cost of your insurance premium!
Reduce Your Alcohol Intake
Excessive alcohol consumption is linked with increased risk in people with type 2 diabetes. Alcohol increases the risk of hypoglycaemia (low blood sugar levels).
Some people with diabetes may have been advised not to drink on medical grounds. Even if you have not been advised to stop drinking, it is wise to limit your alcohol intake. The government guidelines specify this as 14 units or less per week spread out over 3 or more days.
Alcohol will affect your blood sugar levels so reducing your intake can lead to a lower life insurance premium.
Reduce Your Cholesterol & Blood Pressure
Having good cardiovascular health means that your diabetes poses less of a risk to insurers. This can result in a lower premium. It's always worth seeking advice from your GP if you have high blood pressure or cholesterol.
Communicate With Your Insurer
Providing updates to your insurer on how you are managing your diabetes is important. If you have improved your overall health it can result in a reduced premium. Insurers are always happy to reassess your premium based on your current circumstances.
At The Insurance Surgery, we provide a regular review of your insurance policy completely free of cost. We can assess any changes that you may have made. Quite often, positive changes can help to reduce your monthly premiums.
If you have improved your health by losing weight or quitting smoking, it can have a positive effect on your premiums. It is worth contacting us to review your life insurance policy. This is particularly important if you have a medical condition such as diabetes.
We also offer an insurance policy review if other life events have taken place. You may have recently taken out a mortgage, started a family or are reviewing your finances.
How To Improve Your Chances Of Getting Diabetes Life Insurance
The Insurance Surgery are diabetes life insurance experts. We know the best insurers to approach for your specific circumstances. Having information on your condition prepared will help us to secure your cover more quickly. Before speaking to us to get a diabetes life insurance quote, think about the following:
List the ways you are managing your condition (e.g. diet, taking regular exercise, stopping smoking)
Your most recent HbA1c / Mmol reading
Have any previous medical reports available
Request from your GP an assessment of your current condition
Any information relating to your current condition and how you manage it will help underwriters provide an accurate and timely quote.
As with any type of insurance, it is important that you are honest and truthful throughout. All information provided during your application must be accurate.
If a claim is subsequently made, insurers will check whether any of these factors contributed towards your death. If you lie during the application process, the pay-out from your policy could be revoked or significantly reduced. Non-disclosure is a major issue to insurers.
Critical Illness Cover for Diabetics
Critical Illness Cover forDiabetes has become more available in recent years. However, it is still only available to a fairly small proportion of sufferers as underwriting is still strict. It is usually only available where there have been no additional complications (e.g. Neuropathy, Retinopathy or Nephropathy).
Some insurance providers will consider critical illness cover. This would only be if the Hba1c readings are less than a certain level (usually around 7.0). It is only available for Type 2 Diabetes at the moment and the criteria for acceptance is quite strict.
It is likely that the underwriting of critical illness will change for Diabetes in the future. The Insurance Surgery is working with insurers to improve criteria.
Our team of Diabetes Critical Illness Cover experts are constantly researching and assessing the market. This is to determine which authorised and regulated providers can offer the lowest premiums. Our aim at The Insurance Surgery is to find the best cover for you.
Diabetes Income Protection
Income protection for Diabetes in reality is difficult to obtain because of the strict underwriting process. Currently, income protection is more or less unavailable to those with Type 1 Diabetes. This is unless your diabetes is very well controlled and your Hba1c readings are constantly at an acceptable level.
There are a number of providers who will consider Type 2 Diabetes income protection. This would be based on a similar criteria to critical illness cover.
Type 2 Diabetes can cause a number of health issues. In turn this increases the likelihood of a claim being made on an income protection policy. Therefore, the criteria is fairly strict.
Diabetes income protection is another product where we hope and expect to see development over the coming years. Our team is constantly talking to insurance providers about how it might work.
Whole of Life Insurance Cover for Diabetics
Whole of life insurance cover is also available to those with pre-existing medical conditions, including diabetes. There is one major benefit of taking out a whole of life insurance policy when you have a diabetic condition. In the case of death, the policy is guaranteed to pay out to your loved ones. Due to the guarantee, this type of insurance tends to have higher premiums attached.
There are many benefits to whole of life cover if you suffer from diabetes. We would recommend that you speak to one of our expert advisors. They can discuss this with you further if you are considering a whole of life policy. We can help you compare costs and find the best policy for your needs.
Would recommend using this service

Tom has been incredibly helpful throughout the whole process of getting my life insurance set up. Very knowledgeable and absolutely 'on it' to get me the best product out there.
First Class Experience

Service was first class, Simon kept me informed at every step in the process.I would have no hesitation in dealing with him again.
Great, Quick Service

Dealt with Karl who could not have been more helpful. Made the whole process of getting life insurance far easier than other providers I had approached.
Fantastic!

Approved immediately. Process was so fast and a lot cheaper than I thought. Highly recommended.
Diabetes is currently a chronic (life-long) condition. It causes the blood sugar levels to increase or decrease to levels that go beyond the recommended limits.
Diabetes Stats (UK)
Currently, over 4 million people are diagnosed with Diabetes
90% are Type 2 and only 10% are Type 1
1 in 8 people (between 20 and 79 years) die because of Diabetes
Life expectancy is reduced (Type 1 = 20 years / Type 2 = 10 years)
NHS spends £9 billion per year on Diabetes treatment (£173 million per week)
There are a number of symptoms caused by having Diabetes. The main ones are as follows:
Thirsty: More often than normal
Urination: More frequently and especially at night
Fatigue: Constant tiredness
Healing: Cuts or scars take longer to heal
Vision: Blurred or double vision
Itching: Especially around genital areas
Hunger: More hungry than usual
Diabetes is a condition that affects many areas of the body. Therefore the symptoms can be extremely varied and do not have to be localised. It is important to visit your GP if new symptoms develop or if you have any concerns. Diabetes can cause far more serious health problems if untreated such as:
Neuropathy (kidney disease)
Retinopathy (eye issues)
Nephropathy (nerve damage)
Raised or high blood pressure
High cholesterol levels
High body mass index (BMI)
Stroke
Heart attack
It's vitally important, therefore, that your condition is well managed to prevent further complications from developing.
Type 1 Diabetes is also known as 'Insulin-Dependent Diabetes'. This is due to it being caused by the immune system attacking the cells in the body which produce insulin.
As no insulin is being produced, the blood glucose levels dramatically increase. This can cause severe damage to a number of organs (i.e. kidneys, eyes and heart).
Type 1 Diabetes is also known as 'Juvenile Diabetes' or 'Early-onset Diabetes'. This is because it generally develops in people under 40 and often in teenagers.
Type 1 Diabetes is treated through daily insulin injections. These will have to be taken for the rest of that person's life. Significant lifestyle changes are also needed.
If you have been diagnosed with Type 1 Diabetes, you will visit your GP or Diabetes specialist regularly. This is to check your HbA1c levels. You will usually have an appointment with them every 3, 6 or 12 months.
For more information visit: Type 1 Diabetes Life Insurance
Type 2 Diabetes is by far the most common type of Diabetes (around 90% of people with Diabetes have Type 2). It generally develops later in life due to certain lifestyles, behaviours or even ethnicity. Type 2 Diabetes is usually linked with obesity in adults. It is also known as 'Maturity-onset Diabetes' because of the link to older adults.
For more information visit: Type 2 Diabetes Life Insurance
Type 2 Diabetes is similar to Type 1 in that it is linked to the body not producing insulin. Or it can be that the cells in the body do not react to insulin, which is known as 'insulin resistance'.
This type of Diabetes can be treated in a number of ways which include:
Diet: Alter your diet to ensure that you manage your condition
Tablets: Usually you will be offered metformin initially. If this doesn't lower your blood sugar levels, alternative medicines will be recommended
Insulin: Some people with Type 2 Diabetes can be told to use Insulin injections if other treatments don't work
You may require a combination of treatments over time as recommended by your GP or Diabetes specialist. They will advise you how to take the medicine and how to store it. If you are required to inject insulin, they will show you how.
Side Effects
It's possible that your diabetes medicine can cause side effects, although not everyone experiences them. Side effects can include:
Weight gain or loss
Diarrhoea
Feeling sick
Stomachache
Bloating
Swelling in your body caused by fluid build-up under the skin
You should speak with your GP or Diabetes specialist if you feel unwell or experience side effects after taking your medicine. It's important that you don't stop taking your medicine before receiving advice.
The Insurance Surgery is a leading life insurance expert for Diabetes. We have helped thousands of families, individuals and businesses to protect themselves financially. We also offer a leading specialist Diabetes Travel Insurance service (see below). For more information about Travel Insurance visit: Diabetes Travel Insurance
Get a Quote