Our customers love us! We are 
5 Star
rated on Feefo, Trustpilot & Smart Money People

.
We're incredibly proud to have partnered with Gro Health, a new health and wellness app that empowers your decisions to understand your body and transform your health. Gro is proven to support sustainable weight loss, blood glucose control, and reduction in anxiety, stress and depression.
The app is easy to download on Apple or Android, and you can access it for FREE when you complete a life insurance quote through The Insurance Surgery.
Join us and enjoy a FREE Gro Health subscription
Understand your body and transform your health

.
We specialise in life insurance for pre-existing medical conditions, such as diabetes, high BMI and mental health conditions. There are so many areas to the Gro Health app, that there will be something to help you improve on, no matter what condition you have. It can be used if you don't have a health condition too – there are great ways to improve no matter what your circumstance is.
The Gro Health app is a weight loss app, nutrition app, free sleep app, wellbeing app, exercise app and diet app all in one.
The app is grounded in behaviour change psychology to support changes that stick, rather than a fast route to weight loss, for example. Different people need different tools and techniques to make lifestyle changes that last a lifetime, which is why the Gro Health app is holistic and grounded in science.
Get a FREE Quote Today
Speak to us 0800 083 2829
What could I achieve by downloading the app

?
People who use Gro show improvements in short-term and long-term health.
After 12 weeks
32% – Reduction in depressive symptoms
31% – Reduction in generalised anxiety
23% – Reduction in perceived stress
After 1 year
1.2% (13 mmol/mol) – HbA1c reduction
7% – Weight loss
1 in 4 people – Achieve type 2 diabetes remission
54% – Reduce or eliminate medication
What happens when I sign up

?
Downloading the app couldn't be easier. You simply visit the Apple store or Google Play, input the code that you will receive when you complete a life insurance quote, and you're ready to make a start.
The app will ask you a series of questions to determine what aims you have, to improve your health and wellbeing.
Get a FREE Quote Today
Speak to us 0800 083 2829
You'll be asked:
Which conditions you have
About any medications you take
Any dietary requirements you have
The units you measure your health in: KG, stones or lbs and feet or metres
If you're a smoker
If you test your blood glucose levels
Ethnicity
Weight
Height
From there you can choose a focus, whether that is to improve your activity levels, your sleep pattern, mental wellbeing, or nutrition.
Get a FREE Quote Today
Speak to us 0800 083 2829
What can the app help me improve

?
If you'd like to up your activity levels, the Gro Health app has designated sections for people of any ability. You can choose from over eight workout types based on your fitness or mobility levels, meaning there is something for everyone to use. The idea is that you are able to take a personal trainer wherever you go, with on-demand workouts and group classes tailored to your levels.
There is the option to join live and on-demand workout classes that you can do from home any time that is suitable for you and your lifestyle.
You can also sync your wearable device to track your activity. Devices include:
Samsung Health
Google Fit
Apple HealthKit
Fitbit
Garmin
Nokia
You can exercise and push yourself without overdoing it, going at your own speed to allow you to make changes that stick. There are ways to improve strength and mobility, through high intensity bursts, cardio and stretching.
The app is all about educating people on how they can get more active, the benefits of exercise and overcoming barriers. If you are new to exercising, you don't have to worry – there are lots of different ways you can enjoy exercising and the app shows this, through walking or even gardening.
Get a FREE Quote Today
Speak to us 0800 083 2829
If you have problems with your sleep and find it difficult to switch off and relax, the Sleep app area could be perfect for you. Within the app, you can learn how to sleep better, manage your sleep patterns and improve your daily readiness.
There are sections on education, different resources, and meditation areas, as well as insights on your tracked sleep data and bedtime music and stories to sleep to.
You can explore things like:
Why sleep is important
Shift working and improving your sleep
How blue light affects your sleep
Sleep and CBT masterclasses
Principles of Sleep Hygiene
Psychological techniques to improve sleep
There are also lots of resources to help you get to know your body better and improve your sleep and wellbeing, by optimising your sleep. You can also learn about how to reduce your blue light exposure and set yourself smart goals.
In terms of meditation, there are a number of audio and video options for you to choose from, from mental relaxation to easing the mind and exploring ways to express gratitude before bed.
Another key feature is the sounds area, where you will find free sleep sounds, nature sleep sounds and relaxing sleep sounds and music that can help you drift off.
Get a FREE Quote Today
Speak to us 0800 083 2829
Within the Wellbeing area, you can improve your mental wellbeing with clinically proven techniques and exercises by browsing education and resources to optimise mental resilience. If you struggle to relax, focus or unwind, there are a range of resources to learn about stress, mindfulness, mindful eating, yoga and more.
There are coach-led guided meditations to help you be present and mindful, guided yoga sessions and visualisation exercises that are immersive and help you centre and focus.
Resources include:
Mindful moments sounds and music
Visualisations to help you unwind
Common cognitive distortions
Relaxation music
Educational resources
Within the nutrition area of Gro, you will find a library of multi-award-winning nutrition education, with tailored nutrition programmes proven to help people lose weight and sustain a healthy weight.
Through the app, you can select different nutritional approaches such as:
Low carb
Ketogenic
Mediterranean
Intermittent fasting
Balanced diet
From there, you can learn to eat healthier with tailored nutrition programmes, proven to help people lose weight and sustain a healthy weight.
The recipe library has over 1,900 nutritious tried and tested meals from researchers, dietitians and nutritionists with plans tailored to your dietary preferences. The app features tap to explore options to watch lessons and complete action points to implement the new habits in the coming week.
You can then track your nutrition and see your targets in the onboard food diary, by adding food manually or scanning the barcode of your meals. You can even search for food from a database of over 300,000 popular foods and restaurant meals.
As well as meal plans and programs, there are resources for education and health tips, and options to learn more about portion control, low carb options and eating less meat.
Get a FREE Quote Today
Speak to us 0800 083 2829
Life Insurance through The Insurance Surgery

?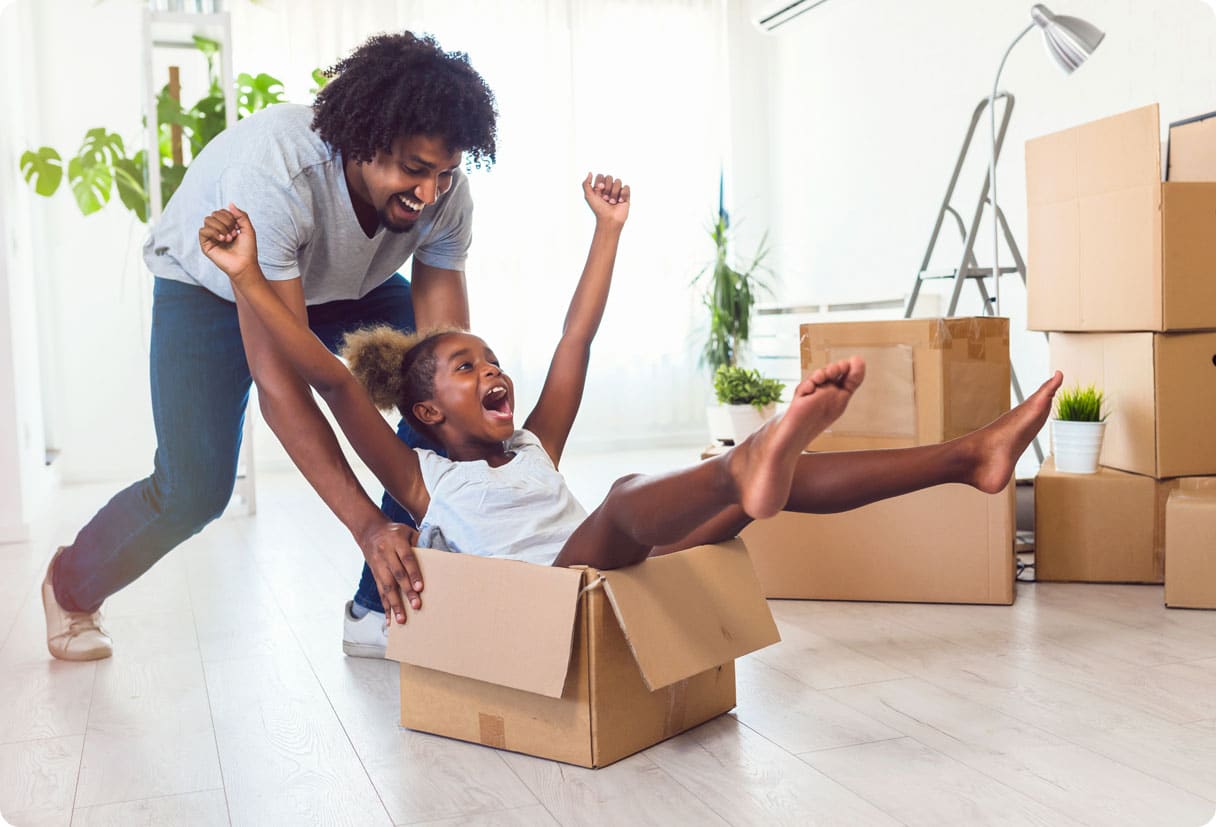 Life insurance is probably something that you've been meaning to sort for a while. People apply for a life insurance policy at all different stages in life – they could be getting older and want to put money aside for funeral costs, or they could have just bought a house or now have a family dependable on their salary.
It's important to apply for life insurance as soon as you can, because as a general rule, the younger you are, they better your premiums will be.
If you're looking for a life insurance policy, and want access to the Gro Health app, you can start the process by filling in our online quote form, here.
Get a FREE Quote Today
Speak to us 0800 083 2829
Frequently asked questions

.
Gro Health is an award-winning, evidence-based behaviour change platform that tackles non-communicable diseases by addressing the 4 key pillars of health.
It includes resources and personalised care towards improving nutrition, sleep, activity and mental wellbeing.
Members are empowered with all the tools needed to succeed, including coaching, a community hub, health tracking, food AI and daily support.
Gro is regulated as a Class I Medical Device available on the web, iOS, Android, Amazon Alexa, and Samsung Watch. You can sync popular wearables: connect FitBit, Apple Health, Google Fit, Garmin and Withings.
Take out a Life Insurance policy with The Insurance Surgery, and we will send you a code to access the Gro Health app. Download the app through Apple Store or Google Play and input your code when prompted. Once you register, you can tailor your Gro Health experience, so you receive goal-focused, structured education in 4 therapy areas alongside useful resources and access to Health Coaches.
The Gro app is available in English, Hindi, French and German.
Gro Health is suitable for anybody who is looking to improve areas of their wellbeing. It is intended for people looking to optimise their general wellbeing, people looking to lose weight and those diagnosed with obesity, polycystic ovarian syndrome, non-alcoholic fatty liver disease, depression, stress, anxiety, prediabetes or type 2 diabetes.
*1 year Gro Health subscription is included when you complete a life insurance quote through The Insurance Surgery. You will be sent a code to use once your life insurance quote is set up. App download is free through the Apple Store and Google Play. No cash alternative.
Would recommend using this service

Tom has been incredibly helpful throughout the whole process of getting my life insurance set up. Very knowledgeable and absolutely 'on it' to get me the best product out there.
First Class Experience

Service was first class, Simon kept me informed at every step in the process.I would have no hesitation in dealing with him again.
Great, Quick Service

Dealt with Karl who could not have been more helpful. Made the whole process of getting life insurance far easier than other providers I had approached.
Fantastic!

Approved immediately. Process was so fast and a lot cheaper than I thought. Highly recommended.