Life Insurance for Extreme Sports & Professional Sports
People who take part in Extreme Sports or Professional / Semi-Professional Sports People know that it can be difficult to obtain Life Insurance, Critical Illness Cover or Income Protection. The increased risks relating to some sports or hobbies mean that life insurance providers will incur rating or special terms depending on the level of involvement or severity.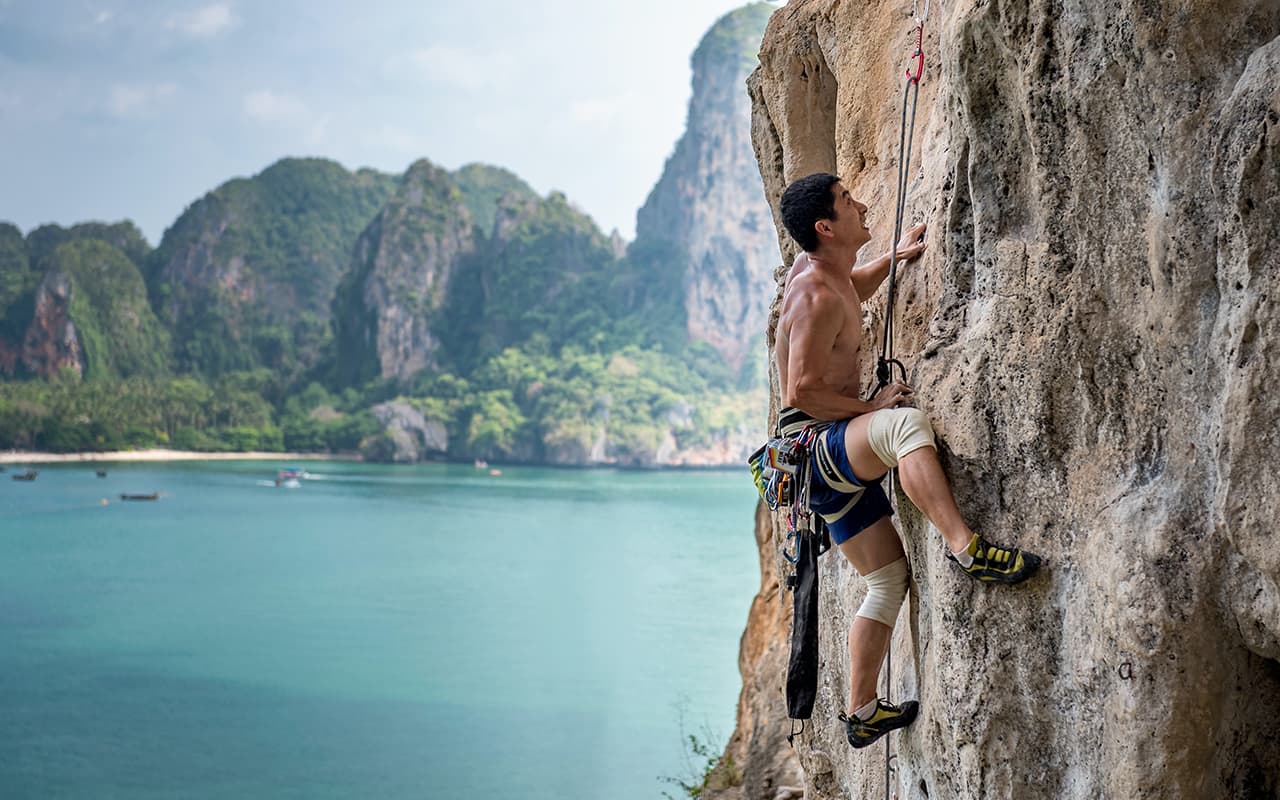 Modern sports are generally more extreme than they have ever been before and risk is something that we all accept as part of that. Life insurance, critical illness cover and income protection are all essential considerations for anyone who is involved in such activities.
For more information about extreme sports and hobbies life insurance, see our list below:
This list does not include all sports and hobbies that we work with so if your sport or hobby does not appear then please contact us to find out more.
Would recommend using this service

Tom has been incredibly helpful throughout the whole process of getting my life insurance set up. Very knowledgeable and absolutely 'on it' to get me the best product out there.
First Class Experience

Service was first class, Simon kept me informed at every step in the process.I would have no hesitation in dealing with him again.
Great, Quick Service

Dealt with Karl who could not have been more helpful. Made the whole process of getting life insurance far easier than other providers I had approached.
Fantastic!

Approved immediately. Process was so fast and a lot cheaper than I thought. Highly recommended.
About The Insurance Surgery Extreme or Professional Sports service
Our team of leading experts have been working with people who are involved with or take part in extreme sports or hobbies and professional sports people since 1999. Over this time we have developed an intense understanding of how Life Insurance for extreme sports and hobbies underwriting works. We have worked with thousands of individuals, families and businesses to provide them with the financial protection they need at the right price.
We understand your needs as well as being able to identify which Life Insurance provider will be best for you based on your extreme sports or hobbies. Our many years of experience means that we know what information is required to effectively underwrite Life Insurance for extreme sports or professional sports.
Through our knowledge and understanding you are in safe hands so can be assured that we will aim to find you the best cover and save you money on your premiums.
Life Insurance for Extreme Sports or Professional Sports guide
There are many examples of extreme sports that may result in some complications when looking at Life Insurance, Critical Illness Cover and Income Protection.
Some main examples of Life Insurance Extreme Sports include:
Mountaineering / Rock Climbing / Ice Climbing
Motor Sports (e.g. Car Racing, Bike Racing, Karting etc.)
Scuba Diving
Aviation (e.g. Private pilots, Hand gliding, Paragliding, Microlights etc.)
One-off events: Generally there is no additional life insurance underwriting required for one-off events however for regular events and especially amateur level sports there generally would be.
Some examples of Life Insurance Professional Sports include:
Our team of experts have worked with a wide variety of professional / amateur sports people to find them the cover they need at the right price. We understand that your needs are different to the standard requirements and professional sports life insurance is one of our specialisms.
How does Life Insurance for Extreme Sports & Professional Sports work?
For people who take part in extreme sports or professional sports looking for life insurance you will need to provide certain information to enable your cover to be underwritten accurately. Each insurance provider has their own set of underwriting rules that they apply to extreme sports for life insurance, critical illness cover or income protection. You may find that there is a significant difference between what premiums or cover you will be offered from one insurance provider to another.
Most life insurance providers will need to know similar information about your extreme sport or hobby to be able to offer you cover.
What information is required:
The name of the sport / hobby that you take part in
How often you take part in the sport
What level do you compete to (if applicable)
Where do you normally take part
Level of severity that you take part up to (e.g. rock climbing, mountaineering)
What equipment / machinery you use
Any qualifications relating to the sport that you do
These and other key factors will be taken in to account when underwriting life insurance for extreme sports and professional sports. Each life insurance provider will then assess the risk based on their own criteria before offering cover or premiums.
Why are some insurance providers different for Extreme Sports Life Insurance?
Where there is a risk involved and some underwriting is required for life insurance then there will generally be a difference between insurance providers. Each life insurance provider has their own underwriting rules (criteria) for risks such as Extreme Sports, Professional Sports, Health / Medical Conditions and Occupations.
It is our job at The Insurance Surgery to understand the different extreme sports life insurance underwriting criteria to be able to make sure that we apply to the best provider for you. We aim to save you money and find you the best cover for your individual circumstances regardless of what Extreme Sport or Professional Sport you do.
It can be easy to assume that all providers are the same when underwriting life insurance for extreme sports but unfortunately that isn't the case. You could find that there is a dramatic difference between insurance providers underwriting which could end up costing you significantly more than you need or should be paying.