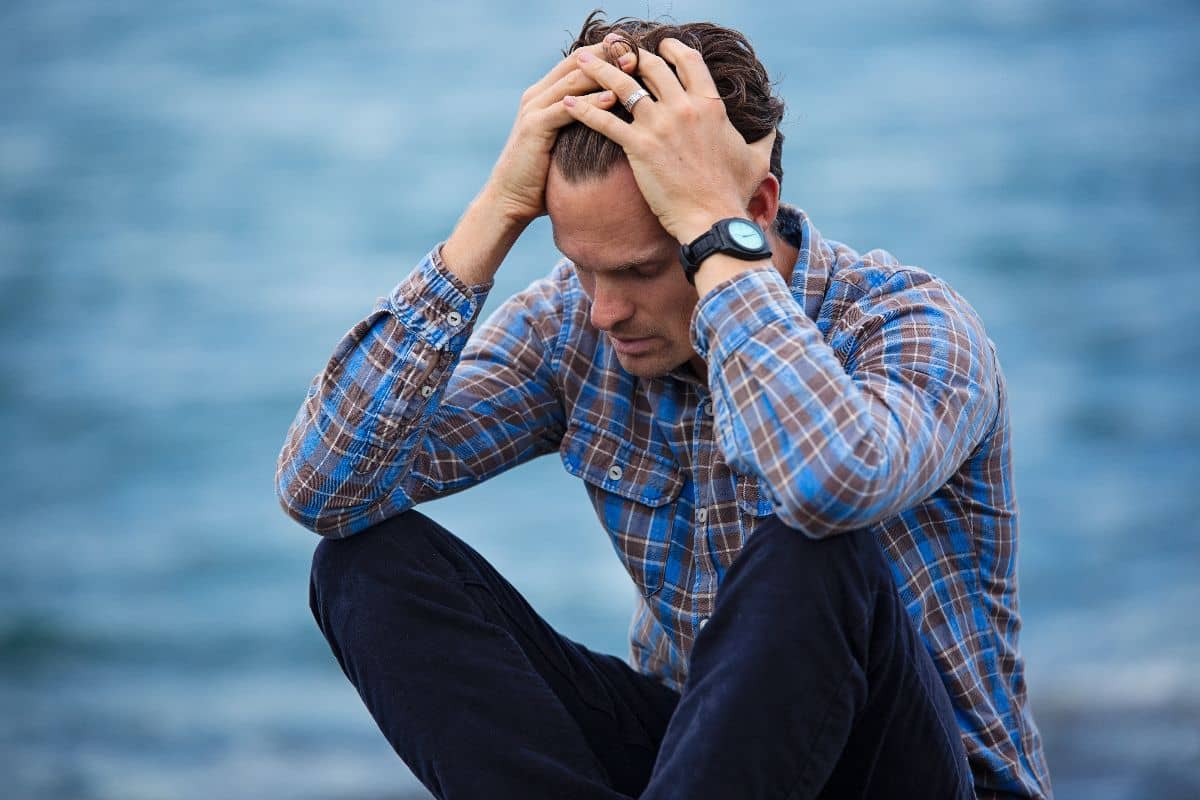 Mental Health Life Insurance
If you are looking for Life Insurance and suffer with Mental Health problems you will need to disclose details of your condition so your application can be fully assessed. Here we explain to you how the process of applying works and what impact your Mental Health could have on what cover is available and at what price.
Find Out More
Get a Quote
How It Works
When you apply for Life Insurance, underwriters will want to establish a clear picture of your health. They will want to understand your personal experience of the Mental Health condition you live with. Some of the typical questions that will be asked include:
The condition you have been diagnosed with

When you were diagnosed with a mental illness

What symptoms you experience, how often and how severe

How you treat and manage the symptoms

Any suicidal thoughts, attempts

or self-harm

Any hospitalisation
The Insurance Surgery is a leading life insurance expert and we specialise in finding people life insurance when they have pre-existing medical conditions including mental health issues. Over the past several years, we have helped thousands of individuals, families and businesses to protect themselves, regardless of their medical history. Mental illness life insurance for people with Mental Health Conditions is just one of our areas of expertise. We can look at the types of insurance that can be offered to you and find the life cover that you and your family deserve.
Get a Quote
Client: Female
Age: 28
Smoker Status: Non-Smoker
Condition: Migraine
Other Conditions: Anxiety
Diagnosis Date: Unknown
Products: Multiple Policies
Product One: Level Term Assurance – Mortgage & Family Protection
Cover Amount: £150,000
Cover Term: 18 years
Premium: £6.80
Product Two: Level Term Assurance with Critical Illness Cover – Mortgage & Family Protection
Cover Amount: £50,000
Cover Term: 18 years
Premium: £9.74
Combined Premium: £16.54
We answer your most frequently asked questions.
Would recommend using this service

Tom has been incredibly helpful throughout the whole process of getting my life insurance set up. Very knowledgeable and absolutely 'on it' to get me the best product out there.
First Class Experience

Service was first class, Simon kept me informed at every step in the process.I would have no hesitation in dealing with him again.
Great, Quick Service

Dealt with Karl who could not have been more helpful. Made the whole process of getting life insurance far easier than other providers I had approached.
Fantastic!

Approved immediately. Process was so fast and a lot cheaper than I thought. Highly recommended.
Mental Health Life Insurance
As with other pre-existing medical conditions, Mental Health life insurance rates can vary dramatically from one insurance provider to another depending on their own attitude to risk for this type of condition.
It is possible to get Mental Health life insurance and terms can range from standard rates for mild symptoms with no additional medical disclosures all the way up to decline for more severe cases (e.g. multiple suicidal attempts).
Some of the main factors which would be taken in to consideration by underwriters for any application for Mental Health life insurance are:
Your age when you were first diagnosed

What was the cause of your mental health problems

Have you ever had any suicidal thoughts, attempts

or self harm

What type of medication or treatment

Have you ever been hospitalised due to your mental health
It can be a stressful experience applying for Mental Health life insurance so our specialists have a vast amount of experience to make your application as simple and hassle free as possible. We understand exactly how insurance underwriting works for Mental Health life insurance so we can take the information that will be required as well as explain the whole process to you.
For some more severe types of mental health, or for people with more frequent symptoms, you may find that premiums can increase to reflect the levels of risk involved. If you have previously applied for Mental Health life insurance and been declined cover or have been offered high premiums then speak to The Insurance Surgery who are here to help.
Mental Health Critical Illness Cover
Critical illness cover is ready for when you have an accident or are diagnosed with an illness that will affect your life and leave you unable to work. As with life insurance, it is very possible to get Mental Health critical illness cover and terms can be very favourable for people with either mild symptoms or historical issues.
Generally milder types of mental health problems (e.g. Anxiety, Depression or Stress) tend to be easier to apply for and terms can be offered at the same rates as for someone with no previous medical issues.
Also, if your mental health problems were several years ago and you have not experienced any issues recently then you should be able to get cover at standard rates with no issues.
For more severe cases or more recent issues then you may find that you will be asked to provide medical evidence from your GP or specialist to help support your application for Mental Health critical illness cover. Our specialists have experience dealing with all of the top insurance underwriters so we know which insurers will be the most favourable for you and your individual circumstances.
Mental Health Income Protection
It is also possible to get Mental Health income protection in most cases, especially where the symptoms are mild or if your issues are historical with no recent problems. Terms can also vary from standard rates with no exclusions for mild cases or for someone who has not experienced issues for several years.
Insurance underwriters will also want to know how much time you have had off work in recent years because of your condition. You may find that for some applications for Mental Health income protection there could be exclusions applied to your policy which are connected to your condition.
Facts About Mental Health:
The broad term of Mental Health covers a range of conditions that affect a person's mood and ability to process thoughts about themselves and the world around them. A few of the conditions that come under this category include:
Obsessive Compulsive Disorder
Borderline Personality Disorder
Mental Health Statistics (UK)
1 in 4 people will experience Mental Health problems in any given year
9 out of 10 people with a Mental Health condition face stigma and discrimination
Only around 75% of those who need help will discuss their problems with a GP
Around 70 million work days are lost each year due to mental illness
Causes Of Mental Illness:
The underlying cause of someone's experience of Mental Health problems can be varied. Some conditions are triggered by life events. This may be a clear event or could be several contributing factors that leave the cause unable to be determined. It is also possible that Mental Health problems could arise from a physical issue such as a head injury; or there is potential that some are genetically predisposed to developing a Mental Illness.
Diagnosis And Treatment Of Mental Illness:
To give a firm diagnosis your doctor will listen to the detail of the symptoms, usually following set questionnaires. For simple conditions such as depression the diagnosis often comes from a GP. For more complex issues a psychiatrist will be involved. Symptoms may alter over time which can mean the diagnosis and name of the condition changes too.
Many conditions can be eased through treatment such as counselling and cognitive behavioural therapy. There can also be the option of medication to minimise the symptoms. There are often alternative therapies that can help too such as hypnotherapy, massage and acupuncture.
Here at The Insurance Surgery we have many years' experience working with people with Mental Health Conditions. We will do our best to help you find what you need to protect you, your family or your business at the most competitive price we can.
Get a Quote
Click the links below to find out more: