Helping you to discover the right

mental health life insurance plan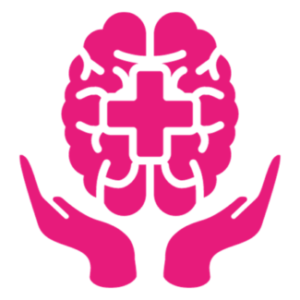 Mental health should be viewed as a life-long journey, not a destination.
Whether you suffer from anxiety, depression or another mental health condition, a mental health life insurance plan is surprisingly easy to arrange.
We want you to find the right mental health insurance cover
Even if you don't have a mental health condition, looking for a life insurance plan can feel overwhelming. But if you have a mental health condition, starting can feel almost impossible.
We don't want you to ever feel that you cannot secure a life insurance policy because of your mental health. Insurers are very understanding and know that mental health is a part of who we all are.
You might have a history of anxiety or depression or come from a family with a history of mental illness. Maybe you recently had a bad mental health episode or were told you have something more serious.
No matter what is happening, our expert team is here to support you, making it easier for you to say what you want in a mental health life plan.
How do we do this?
Well, it starts with having access to the whole market, which includes both well-known brands and smaller insurance companies. With our personal connections, we can immediately make recommendations for which firms are best suited to those affected by a wide range of mental health problems. Many providers continue offering value-added services to policyholders, such as access to counselling services or virtual GPs. If you want a specific mental health insurance policy, we can prioritise these firms, making sure that you have a provider that will support you the way you deserve.
We'll take the time to get to know you.
We know that talking about your mental health can feel personal, so each phone call will be handled with the utmost care and empathy. We might need to ask you some questions about any diagnoses or treatment plans so we can tell the insurance underwriter, but you can disclose as much (or as little) information as you feel comfortable with.
No matter what, we're here to listen and help you find the best policy for your mental health condition.
Why choose The Insurance Surgery?
Voted Best life and protection broker 2022
Rated 5* on Trustpilot and Feefo
Access to high street and independent insurers
20 years' experience
Price match promise
What to expect when talking to us about a mental health life insurance plan
We only offer tailored life insurance quotes over the phone because you deserve a policy that's made for you and your family.
But we know that talking over the phone to a stranger about your mental health can feel overwhelming and invasive. If you'd rather, you could also start a live chat – we don't use chatbots; instead, our experienced life insurance agents are there to help you.
We'll probably ask you some questions about your mental and physical health during our conversations.
We do this to give an insurer a good idea of who you are.
If you're looking for a specific mental health life insurance policy, we'll do everything possible to make the process as easy as possible. We know that everyone is on a different path regarding their mental health. We'll all have ups and downs in our lives, and knowing when you need more help or support to deal with these changes should always be a strength.
During our talks, we'll start by asking you some questions about your general health and lifestyle:
Your medical history (including previous and existing conditions)
Details of any medication taken during the past five years
Your height and weight
Your GP's details
Your lifestyle and hobbies,
Financial information such as your salary or other income or outgoings (this will determine what level of cover you need)
Once we have that information, we'll ask a few questions specifically about your mental health.
Have you been diagnosed with a specific condition?
When were you first diagnosed?
What are your usual symptoms, how often are you affected, and how severe are they?
How do you manage and treat these symptoms?
Have you ever been hospitalised due to your mental health?
In some circumstances, we may also need to ask if you've ever experienced suicidal thoughts, attempts or self-harm.
We promise that everything we discuss will stay between us, and you only have to tell us as much as you're comfortable with.
Hopefully, by setting your expectations of what we may ask, you may feel more comfortable talking to us.
The more we know about you, the easier it will be to find the best insurance company for you. We believe that when it comes to mental health and life insurance, you should have access to a policy that will always look out for your best interests. We will only ever recommend firms we trust – and from the moment you book a phone call with one of our advisors, we promise to make the whole process as easy and stress-free as possible.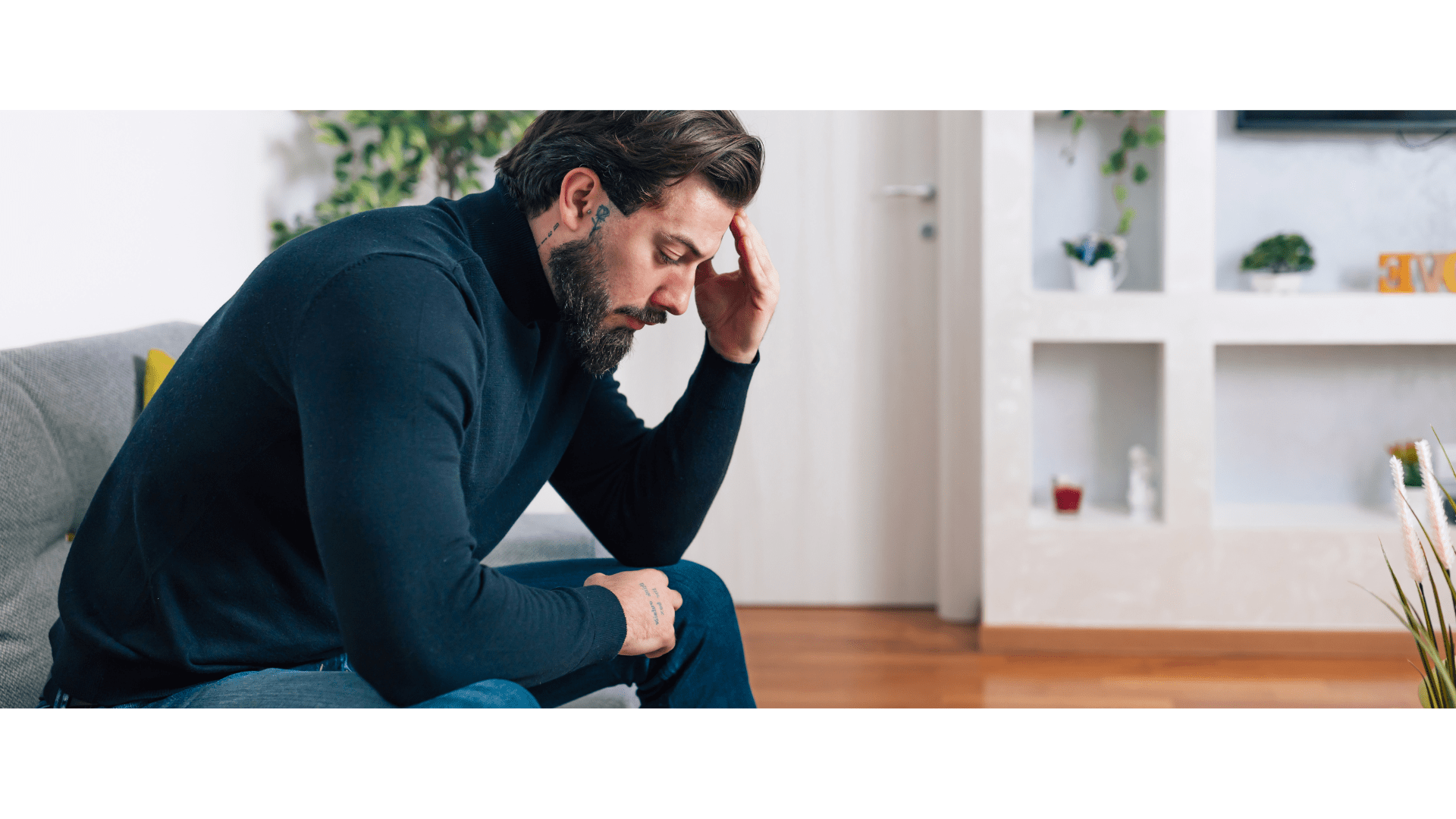 How It Works
When you apply for Life Insurance, underwriters will want to establish a clear picture of your health. They will want to understand your personal experience of the Mental Health condition you live with. Some of the typical questions that will be asked include:
The condition you have been diagnosed with

When you were diagnosed with a mental illness

What symptoms you experience, how often and how severe

How you treat and manage the symptoms

Any suicidal thoughts, attempts

or self-harm

Any hospitalisation
The Insurance Surgery is a leading life insurance expert and we specialise in finding people life insurance when they have pre-existing medical conditions including mental health issues.
Over the past several years, we have helped thousands of individuals, families and businesses to protect themselves, regardless of their medical history.
Mental illness life insurance for people with Mental Health Conditions is just one of our areas of expertise. We can look at the types of insurance that can be offered to you and find the life cover that you and your family deserve.
Get a Quote
Taking away the complications of mental health life insurance
If you have mental health problems and have already looked for life insurance, you may feel overwhelmed by the number and types of policies you can choose from. It can be hard to understand life insurance policies at the best of times, let alone when trying to figure out if your mental health history could keep you from being covered.
That's where our experienced team of life insurance specialists can help.
We take the time to explain, in plain English, what your mental health insurance options are and walk you through your policy options. You can ask us as many questions as you like – we'll never assume you know what we're talking about. Taking a personal approach to your mental and physical health, we sift out any policies that are not 100% right to arrive at the best life insurance cover for you and your family.
This attention to detail will give you peace of mind that any policy will provide you and your family lasting financial protection.
We will discuss the differences between a whole-life policy and a term policy.
We'll help you discover how much cover you'll need.
We'll also help you determine if you have any existing protections in place – you'd be surprised by how many people are unaware of any death-in-service benefits they are eligible for through their employer.
But more importantly, we carefully consider any exclusions that may apply based on your medical history and mental health diagnoses (if you have any). If you have a complex medical history, it won't be a barrier to securing life insurance – so please do not worry that you could be declined.
We know the insurers to speak to for any complicated physical or mental health conditions, and we're confident that we'll be able to find you a suitable policy.
Getting life insurance for mental health issues is easier than you think
Today, people are much more aware of and accepting of mental health. But what does it mean for your life insurance if you have a diagnosed (or undiagnosed) mental health condition?
We're often asked, "Can I get life insurance if I have experienced mental health issues?"
The answer to this question is a resounding YES!
Every day, we arrange cover for people who live with a wide range of mental health conditions, including:
Addictive behaviours
Bipolar Disorder
Borderline Personality Disorder
Depression
Eating Disorders
Generalised anxiety
Obsessive Compulsive Disorder (OCD)
Panic disorder
Paranoia
Post-natal depression
Post-Traumatic Stress Disorder
Schizophrenia
Social anxiety
Specific phobias
And a whole host of mental health conditions
Every year, one in four people in England has a problem with their mental health. So, as life insurance experts, we find people with even the most complicated mental health diagnoses a policy that fits their needs.
We're proud of our reputation for supporting people with poor mental health to secure effective life insurance policies. It's extremely rare that we can't help someone.
Too many people think they can't get life insurance if diagnosed with a mental health condition. But the reality is that we can help up to 70% of people who have been declined elsewhere.
So, if you've been turned down by a computer algorithm or a life insurance comparison website hasn't found you the policy you deserve, we can help.
Our network of income protection and life insurance providers includes all the recognisable high-street names you'd expect, as well as those smaller insurance companies which specialise in mental health conditions. We promise to find you a life insurance or income protection plan that will help you and your family when needed.
How much does life insurance cost if you've been diagnosed with a mental health condition?
No one wants to pay a penny more than they need to for their life insurance.
But life insurance premiums are based on a level of risk. If you have a mental health condition, you might find that your costs could be higher, depending on the severity of your condition.
If you've recently sought treatment for your condition or been hospitalised due to your mental health, you may notice that your prices are higher. But if you only suffer mild symptoms or you've benefited from a period of stability, then your premiums will be lower.
That's because insurers base their costs on how likely they think they will have to pay a claim.
How do insurers work out their premiums?
There is no set price for life insurance because your premium depends on many different things.
As standard, you can expect an insurer to base their prices on many factors, including:
Age
General Health
Smoking status
Medical history – including dates of last treatment
We get worried when we hear people choosing the cheapest policy they can find on a site like Go Compare or Compare the Market. It's great to get a quick visual of how much life insurance costs, but those comparisons might be inaccurate. Although pricing may be similar, the level of cover and number of exclusions could be very different.
You want to find a cheap life insurance plan with low monthly payments.
We understand.
When money is tight, no one wants to pay more for insurance than they have to.
With our price protection promise for life insurance, we can guarantee you won't find a better price anywhere else.
So, how much does life insurance with mental health cover cost?
Here's a hypothetical example.
Mental health life insurance example cost #1
Sandra is 35 years old. She's seeking a 25-year policy with a maximum payout of £250,000. She has two young children and wants to ensure their financial future is secure. For the last ten years, Sandra has experienced bouts of mild depression and anxiety, which she manages through daily medication and regular counselling sessions.
Sandra's monthly premiums are £12.04
Over 25 years, Sandra would pay out £144 per year or a total of £3600 in exchange for a potential £250,000 payout for her children.
£12.04 per month | 25 years | £250k payout
Mental health life insurance example cost #2
Phil is 51 years old. He works in the construction industry and has been diagnosed with bipolar disorder. Phil used to smoke 20 cigarettes a day but has now switched to a vape. Phil was hospitalised for his condition two years ago. He is looking for a whole life policy valued at £150,000, ensuring his wife would be financially taken care of if something happened.
Phil's monthly premiums are £215.68
Phil would pay out £2,588 per year for a potential £150,000 payout for his wife
£215.68 per month | £150k payout
Answering your questions about mental health insurance
We know you'll have hundreds of questions about mental health insurance. Please feel free to submit any questions via our live chat. We're happy to answer any question – and we want you to take the time to understand what your policy could cover.
If you're searching for life insurance for pre-existing mental health conditions, you'll probably have read pages of articles, and the information overload could be confusing.
People have been coming to The Insurance Surgery for years because they know we will be honest and open with them about their insurance needs. We never assume you know what different policies offer or what you're looking for.
Instead, we take the time to talk you through the terms and conditions and check that you fully understand what you're agreeing to.
To help you in your search, here are a few common questions we're regularly asked about life insurance and mental health medical records.
Absolutely.
No matter how complicated your mental health is or how recently you've been treated, we're sure we'll be able to find you cover. It's just a matter of knowing which insurance companies to talk to and getting to know you and how your condition affects your daily life.
Your diagnosis and treatment may impact which insurers are available to you – but that's not a problem for our experienced team. Our connections with firms across the entire market mean we can access policies unavailable elsewhere.
This will depend on what each policy says. We will always review any specific exceptions with you and tell you when they may or may not apply. We won't just leave you to read through your policy's terms and conditions on your own. Instead, we'll work closely with you to make sure you understand how your health could affect how much you could get from your policy (or not).
All mental health insurance plans have one clause that is the same. All providers will place a 12-month exclusion on suicide. This means your policy would not pay out if your family needed to claim within the first year due to suicide.
This depends on the type of condition and the severity of your symptoms.
Most of the time, it will be easy to find a suitable plan if you have mild symptoms that are easily manageable. If your symptoms are a little more complicated, your insurance company may want to know more about how they impact your day-to-day life and your treatment options.
Yes, you can. With mental health insurance, we can make a policy that fits your needs – making sure that your family are never financially disadvantaged.
It's often more cost-effective to get a joint policy that includes life insurance, critical illness and income protection into one easy payment. You could significantly boost your financial security for just a few extra pounds.
When you talk to our team, we'll talk about your options and make sure you have a mental health plan that fits your budget and gives you the protection you need.
Some income protection plans may exclude payouts for specific issues relating to your mental health condition. If that's the case, we'll review your options so you know what you can do.
Can you be denied life insurance due to mental health?
All insurance companies will look at your most recent medical history when deciding whether or not to accept you for a policy. Different companies will have different levels of risk, and while some may worry that your condition makes you too much of a risk, another will be more than happy to provide you with cover.
By getting to know you, we'll already have a good idea of the insurers that will offer you financial protection. We'll do our best to match you to a firm with a great track record of providing suitable insurance for those affected by poor mental health.
What could happen if I don't tell my life insurance company about my mental health?
We know you may be tempted to hide any mental health issues as you search for a policy.
But that could be the worst financial mistake you could make.
Being open and honest about your medical history (past and present) is essential – not just for making sure that you have the right policy in place but also because you want that reassurance that your plan will pay out when you need it to.
When it comes to mental health and life insurance, failing to disclose any relevant information could result in a number of different consequences.
For instance:
Your insurance company may not pay out. The whole reason you're taking out a policy is because you want to protect your family. But you could be putting that at risk if you don't tell your insurance provider the whole information.
Your policy will be invalid. Your provider can withdraw your plan if they find out you gave them false information or left out important information. If that happens, you won't get a refund for the premiums you've already paid. It could also make it hard for you to get other kinds of insurance in the future.
You might have to pay a penalty fee. Your insurer has the right to request that you make up the difference between the rate you were paying and the rate you should have been charged if they had known about your condition from the outset.
Your family could be sued. If your insurance company pays a claim and then discovers that you lied on the application, they could take your loved ones to court to recover the payout.
You could be charged with insurance fraud. Failing to disclose relevant information when taking out a policy is a crime under the Fraud Act 2006.
With so much at stake, it's essential that you are open and honest on your application.
We know that mental health can be hard to talk about.
You may feel that you've recovered and that a bout of poor mental health is in your past.
But we don't want to jeopardise your family's financial security.
And we know that you don't either.
After all, that's why you're looking to take out a plan in the first place.
What are your options if you've been turned down for mental health insurance?
We want to start by reminding you that having a mental health diagnosis doesn't mean that you won't be able to take out life insurance.
We see our role as a matchmaker. We want to match you to the right policy and the right insurer.
If you've been declined with one insurer, it's because that balance wasn't right. It wasn't the right plan or company to take care of you and your family.
If you've been turned down for life insurance before, you're probably feeling a little down or frustrated.
But please don't give up. We're sure we can help you.
At The Insurance Surgery, we've helped a whopping 70% of people who had been turned down before find insurance.
We manage this by listening to you. We get to know who you are, and we will listen to you to understand more about your medical history.
As problem solvers, we'll figure out why a company may not have accepted your application, and we'll find ways to overcome those issues. Often, by talking directly with an underwriter, we can help them accurately assess your risk level and find you the policy you deserve.
All you've got to do is pick up the phone and talk to one of our life insurance experts.
We answer your most frequently asked questions.
As the UK's no.1 life insurance broker, The Insurance Surgery is the ideal independent insurance broker to get the best life insurance for mental health.
We've helped people with a history of mental health conditions secure life insurance, critical illness insurance, and income protection for over 20 years.
We make finding specific mental health insurance plans easy because we have access to the whole market. This means we can get quotes from big-name insurers and smaller, more specialised insurers.
Everyone is different, but if you've had depression for a while and can prove that you're taking care of it, you should be able to get depression life insurance cover.
If your depression is being controlled with medication, therapy, or a combination of both, there are lots of insurers that'll offer you insurance.
No two people's experience of depression is the same, though. That's why we'll get to know you as part of our personalised approach. With a good understanding of your cover needs, medical history and whole-market access, we'll find you the right cover at the right price
If you have been diagnosed with a mental health condition or have experienced bouts of depression or anxiety in the past, you'll be asked a series of questions about the nature of your mental health concern.
As part of our conversation, we'll ask you to share the following information with us:
The name of the condition you have been diagnosed with
Your date of diagnosis
Details and dates of any related hospital or specialist referrals
How your condition affects your everyday life
Any medication you are taking and when you started taking it
We promise that we'll never ask you for more information than we need. We also promise to treat you with kindness, care, and understanding when we talk to you.
Along with finding you the best cover, our goal is to simplify mental health insurance.
Here at The Insurance Surgery we have many years' experience working with people with Mental Health Conditions. We will do our best to help you find what you need to protect you, your family or your business at the most competitive price we can.
Get a Quote
Click the links below to find out more: