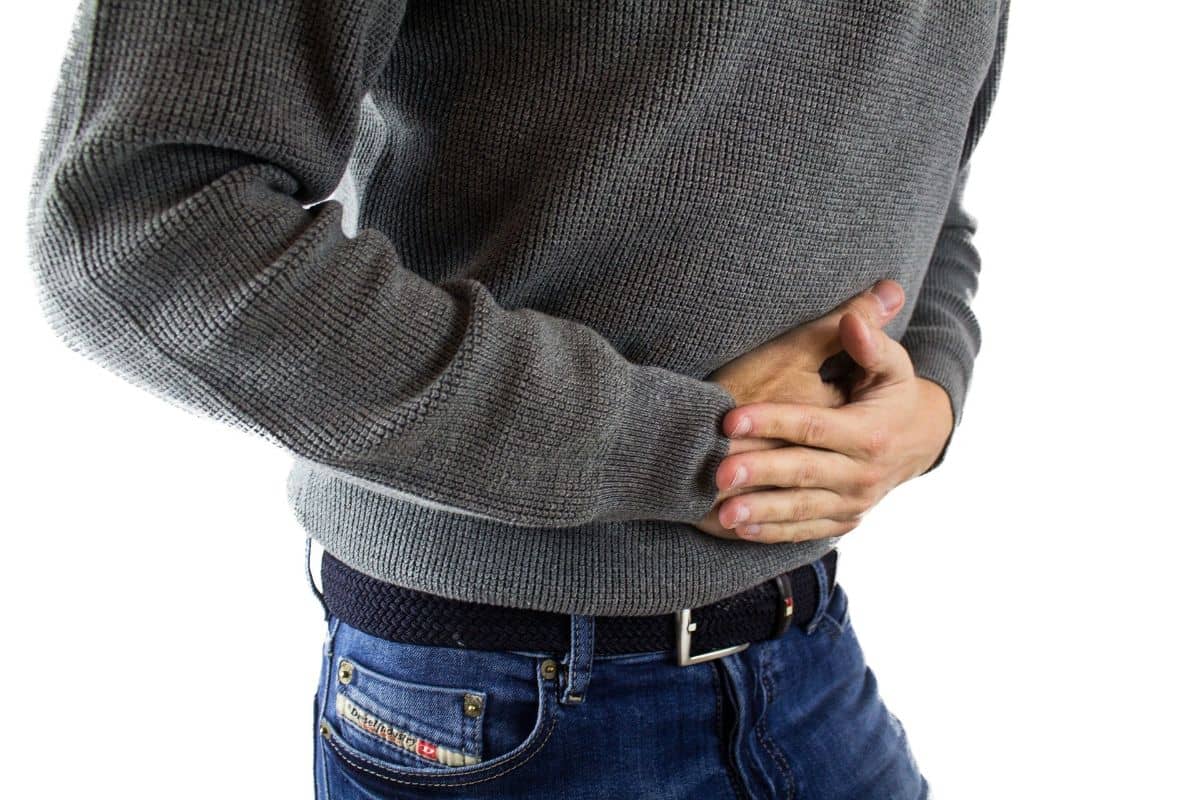 Crohn's Disease Life Insurance
The Insurance Surgery is a leading specialist broker helping people with pre-existing conditions such as Crohn's Disease to obtain life insurance. We assess your personal circumstances to allow us to source insurance from the whole of the market.
Find Out More
Get a Quote
How Crohn's Disease Life Insurance Works
Some things that will be considered by underwriters when you apply for Crohn's Disease Life Insurance are:  
When you were diagnosed

The medication you take

Any treatment / surgery you have received or are awaiting

How long ago your last attack was

The frequency of your symptoms

The severity of your symptoms

What part and how much of the bowel is affected
Get a Quote
Life Insurance with Crohn's Disease
We understand that Crohn's disease is a very volatile condition to suffer from. It can vary dramatically from person to person. No matter the severity, we will try our hardest to get you the cover that you deserve.
Just like Crohn's Disease, Crohn's life insurance can be quite volatile. It is possible to get Crohn's life insurance at standard rates or with a small loading. If your Crohn's is mild, if you've had no recent major flare-ups or you're on mild medication, it's possible to secure Crohn's Life Insurance at standard rates.
However, if you have a more severe form of Crohn's it is highly likely that you will have to pay an increased premium. This is because you are classed as a higher-risk than people with mild Crohn's. The price of your cover will depend on the type or strength of the medication that you are taking, or if you have any other medical issues as a result of your Crohn's.
Finally, if you have any medical issues due to your Crohn's, and you are due surgery to treat it such as fitting an ileostomy or colostomy bag or a fistula removal, then it's likely that you will have to postpone your application until you are fully recovered from the surgery.
However, there is a possibility that we can arrange Crohn's life insurance with a specialist provider during this time.
Crohn's Disease Critical Illness Cover
Similarly to Crohn's life insurance, Crohn's critical illness cover can be available at standard rates if your Crohn's is mild, if you take mild medication or your Crohn's has been dormant for a significant time. 
Insurance providers may also need to know if your Crohn's affects your day-to-day activities i.e. can you work, or have you had any time off work recently due to your Crohn's. Again, if you are awaiting surgery as a result of Crohn's disease, you will have to wait for a postponement period or arrange cover through a specialist provider.
Unfortunately, if you suffer from Crohn's, it is highly likely that you will have to pay an increased premium for your cover. Critical Illness tends to be less readily available if you suffer from a more severe form of the illness. In addition, some providers will be likely to add an exclusion for the Crohn's onto the cover.
Crohn's Disease Income Protection
It is possible to get Crohn's income protection, . If your Crohn's is severe, insurers may exclude this from your cover. This means that if you were unable to work due to Crohn's, your policy would not pay out as you would not be covered.
The insurance industry is always evolving and changing and we are always pushing for changes to be made to improve access to insurance. Therefore, it is always worthwhile getting in touch to see how we can help you get the protection that you and your family deserve.
We answer your most frequently asked questions.
Would recommend using this service

Tom has been incredibly helpful throughout the whole process of getting my life insurance set up. Very knowledgeable and absolutely 'on it' to get me the best product out there.
First Class Experience

Service was first class, Simon kept me informed at every step in the process.I would have no hesitation in dealing with him again.
Great, Quick Service

Dealt with Karl who could not have been more helpful. Made the whole process of getting life insurance far easier than other providers I had approached.
Fantastic!

Approved immediately. Process was so fast and a lot cheaper than I thought. Highly recommended.
Facts and Stats about Crohn's:
Around 500,000 people in the UK suffer from Crohn's disease, that's 1 in 123 people

Crohn's can start at any age, but usually starts before the age of 30

Microscopic Colitis is more common in women and usually starts after 50

You are more likely to be a sufferer if there is a family history of Crohn's disease

Around 1 in 5 people with Crohn's will need major surgery in the first five years after diagnosis.
Crohn's is a condition that causes inflammation of the gut. The affected area can occur at any point through the digestive system. It can vary in size from just a few centimetres to a large stretch of the gut. 
Crohn's is referred to as being 'chronic' as it is an ongoing condition without a cure. Symptoms need to be managed. 
There can be times of good health, known as remission, and other times when acute attacks occur. Symptoms vary in type and severity but include stomach pains, diarrhoea, loss of appetite and weight, feeling tired and generally unwell.
With Crohn's Disease come some practical and emotional challenges. Sometimes time off work and other commitments is required due to flare-ups. It is a good idea to be open about your condition with your family and employer.
Diet is another consideration as some people find particular foods can aggravate the condition. This can vary from person to person so it is about finding foods that suit you.
Inflammation of the bowel can cause scar tissue to form. This is referred to as a stricture and can cause an obstruction meaning waste cannot pass. Usually, surgery is required to rectify strictures. 
Another possible complication is the development of ulcers known as fistulas. Small fistulas don't generally cause a problem but larger ones can become infected and cause additional symptoms. Often they can be treated with medication, although surgery is sometimes required.
If you have Crohn's Disease and need travel insurance it is essential that you declare the Crohn's Disease in your insurance application. At The Insurance Surgery we have made this process simple. When you use our Travel Insurance quick quote website you will be asked to declare any medical conditions. Simply enter the details regarding your Crohn's disease once and you will obtain quotes from various travel insurance companies.
Get a Quote
If you live with Crohn's disease and need cheap, competitive insurance The Insurance Surgery are the specialists to help.
The Insurance Surgery aim to find the most competitive Insurance products for clients with Crohn's Disease. If you require Life Insurance, Travel Insurance or any other financial products, we have specialised in sourcing cheap competitive quotes for Crohn's Disease since 1999.
It's one of the reasons The Insurance Surgery was founded as the former Managing Director's Wife had difficulty sourcing Crohn's life insurance. Over the years we've developed an extensive knowledge of how different insurance companies treat the disease. This allows us to direct you to the most suitable companies.
You will find below a short summary of how Crohn's will affect your insurance needs. We strongly recommend contacting us to assess your situation.
Crohn's Disease and Life Insurance
As with all illnesses, Insurance Companies may increase the cost of your life insurance due to Crohn's Disease. At The Insurance Surgery, we have over two decades of experience in finding the most affordable rates for customers. 
The cost of your life insurance will depend on when your Crohn's was diagnosed, what treatment you have received and when you last had a flare-up. It may even be possible to secure Crohn's life insurance at standard rates.
Crohn's Disease Critical Illness Insurance
Critical Illness Insurance for Crohn's Disease is available depending on when the disease was diagnosed and the severity and dates of symptoms and treatments.
If you have been symptom and treatment-free for a number of years you may even secure cover at standard rates.
Crohn's Disease and Income Protection Insurance
As with all medical conditions it can be difficult to obtain Income Protection for Crohn's Disease.
The cover is generally available with the Crohn's excluded and it may be possible to obtain cover without exclusions if there's been a substantial period without any flare-ups or other symptoms.
Crohn's Disease and Private Medical Insurance
Private Medical Insurance will generally be available with anything related to Crohn's disease excluded. As Crohn's is a chronic condition, it is unlikely that cover will be available for the illness itself.
Crohn's Disease and Travel Insurance
If you have Crohn's Disease and need travel insurance it is essential that you declare the Crohn's Disease in your insurance application. At The Insurance Surgery, we have made this process simple with our partners. Find out more here: Travel Insurance