Life insurance if you have a

High BMI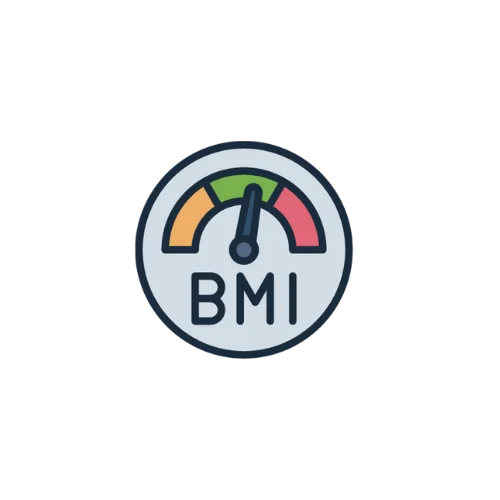 You might be worried that your weight could impact your ability to secure a suitable life insurance plan
But with our help, we can make sure that securing the cover you deserve is straight-forward, easy and stress-free. What's not to love about that?
Helping you to find life insurance, whatever your weight
If you have a high BMI, you may wonder how it affects your chances of getting life insurance. BMI stands for body mass index and measures your weight relative to your height.
BMI is a tool used by insurers to assess your health risk and decide on the cost of your premiums.
Having a high BMI can make it harder to find affordable life insurance because of the greater risk of developing life-shortening medical conditions. But this doesn't mean that you can't get life insurance if you have a high BMI.
Typically, if your BMI is under 30, there's no cause for alarm.
That's because you'll be included with most standard policies.
But if your BMI is over 30, insurance providers may request a little extra information about your general health and medical history.
You just need to speak to a dedicated team who knows what information those insurers might need.
A team like us.
One who will do everything we can to help make the process as straightforward as possible from beginning to end.
We don't want you to ever feel that you cannot secure a life insurance policy because of your BMI. Insurers are very understanding and know that weight fluctuations are absolutely normal, and there are many different reasons why your BMI may be higher than you'd like.
No matter what is going on, our expert team is here to help you, making it easier for you to say what you want in a high BMI life plan.
Why choose The Insurance Surgery?
Voted Best life and protection broker 2022
Rated 5* on Trustpilot and Feefo
Access to high street and independent insurers
20 years' experience
Price match promise
Can you get life insurance if you have a high BMI?
Yes, you can get life insurance if you have a high BMI, but in some circumstances, you may find that your premiums are more expensive.
The Insurance Surgery are specialists in pre-existing medical conditions. If you've got a complex medical history and this has led to your BMI increasing, then please talk to us.
We take the time to get to know you, and we understand your medical background. Where online algorithms or comparison websites say no, we do what we can to say yes.
That's because we believe everyone deserves to have lasting financial protection.
We specialise in tricky or complicated medical conditions, finding suitable life insurance plans for people who may have struggled to find cover elsewhere.
If you're looking for life insurance after being declined elsewhere because of a high BMI, give one of our advisors a call or start a live chat to discuss your options.
How does BMI affect life insurance?
Your BMI affects your life insurance because it is an indicator of your overall health and wellness.
Life insurance is different if you're overweight because insurers may consider you a higher-risk customer, meaning that you are more likely to claim due to a weight-related illness or injury. Statistically, your weight may put you at risk of further health conditions such as cancer, stroke or heart attack.
This is why they may charge you higher premiums, offer you lower coverage, or even decline your application.
But statistics don't always tell the whole story when it comes to your health.
And being overweight or obese shouldn't mean that you can't find financial security.
The maximum BMI for life insurance depends on the insurer and the type of policy.
Generally, most insurers will accept a BMI of up to 40 for term life insurance, which covers you for a fixed period of time. However, some insurers may have lower or higher BMI thresholds, depending on the level of risk they are willing to accept.
For whole life insurance, which covers you for your entire lifetime, the maximum BMI may be lower because this type of policy is more expensive and has a higher payout.
The good news is that you can still get life insurance if you are obese or overweight and have a pre-existing condition. Your premiums might be higher, but that doesn't mean they are not still affordable.
With our support, we can talk to you about your BMI and find out more information about your medical history and the severity of your condition. We'll also talk to you about any current treatment plans or your lifestyle.
Armed with that information, we can speak directly to insurance underwriters and give them an accurate assessment of your general health. In some scenarios, the underwriter may ask you to take a medical exam or provide additional information from your doctor – but we can communicate those steps with you as and when they happen.
We believe that all life insurance plans should be affordable and accessible. That's why we promise that you will never pay a penny more for a life plan elsewhere. Our price promise guarantee is our way of ensuring that you will always find the best value for your life insurance plan.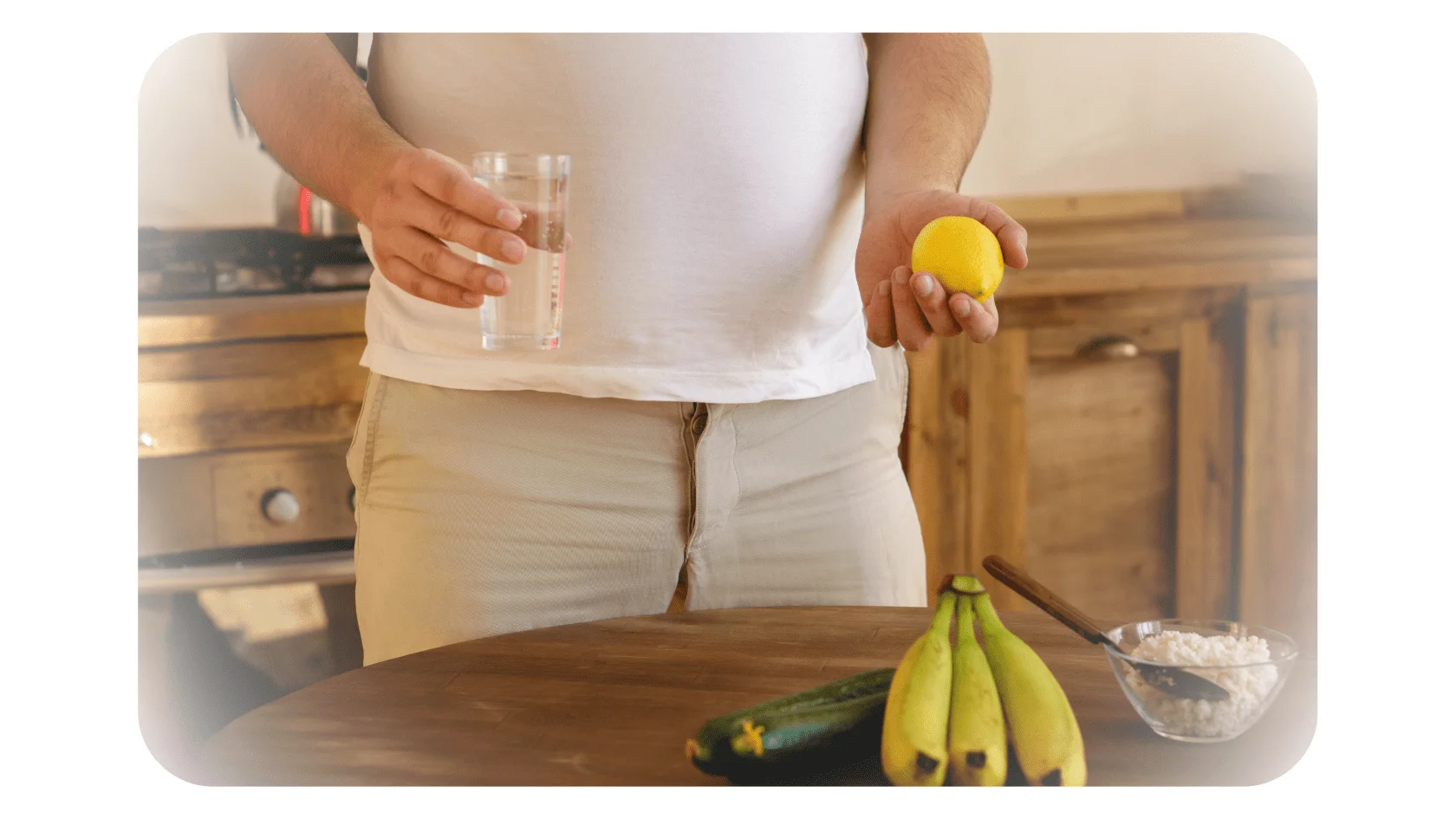 Which conditions are worsened by a high BMI?
When you have a high BMI, you carry a higher risk of developing health conditions such as type 2 diabetes, heart disease, fatty liver diseases, or cancer.
A high BMI can worsen existing health conditions, too, such as increasing your blood pressure or making breathing problems more severe.
What does a healthy BMI look like?
The average BMI in the UK is 27.0.
A BMI of 25.0 or more is classed as overweight, while the healthy range is 18.5 to 24.9.
The easiest way to work out your BMI is to use an online calculator like this one from the NHS. It's a simple calculation using your height and weight.
It's always recommended to calculate your BMI ahead of contacting The Insurance Surgery for a life insurance quote.
How High BMI life insurance, critical illness cover and income protection works:
Very often there should be no major issues with getting life insurance for people who have a High BMI. However, this would all depend on the following criteria.
Each of these points are used to calculate your policy for high BMI life cover, critical illness cover or income protection.
Your current BMI (Body Mass Index) level
Any recent weight loss or gain
Treatment, medication or surgery
Other weight related issues (e.g. Diabetes, Blood Pressure, Heart Conditions etc.)
General health
We can take all this information from you and use it to apply for life insurance to an array of providers. We know which providers are more likely to offer you cover based on your individual circumstances.
If you need more information or a quote for High BMI life insurance, critical illness cover or income protection then you should speak to one of our expert advisers. We aim to help people to protect your family, home or business with the right type of protection cover.
We can also help you to save money on specialist cover which includes a lot of people with High BMI who need life insurance, critical illness cover and income protection.
Refused Life Insurance For High BMI elsewhere? We may be able to help you. Our statistics show that 70% of people declined elsewhere can find cover through The Insurance Surgery.
Get a Quote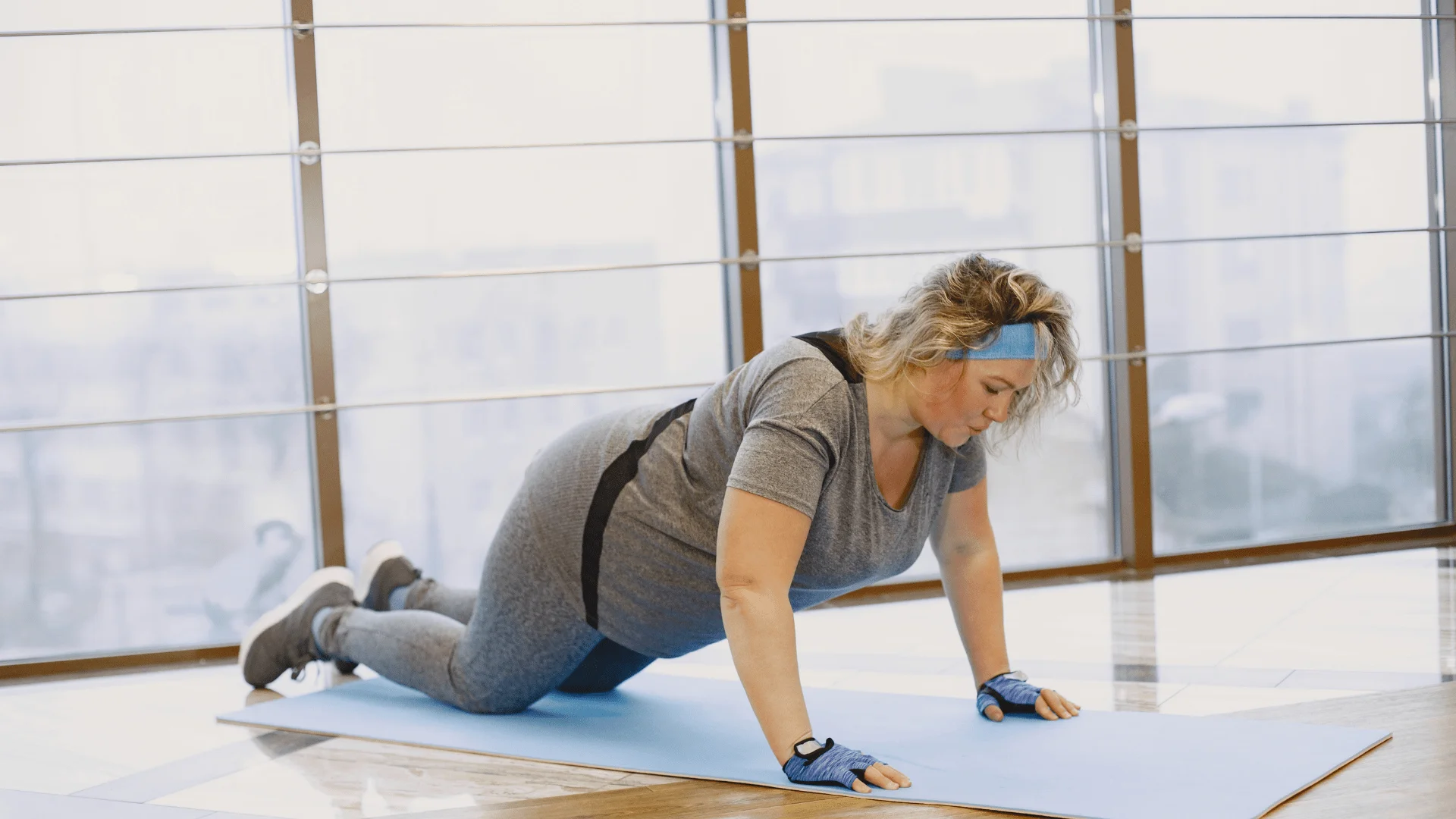 What questions will you be asked if you apply for high BMI life insurance?
If you have a high BMI and apply for life insurance, you can generally expect to be asked the following questions:
What is your current weight?
What is your height?
Are you experiencing any weight-related health conditions?
Do you have high cholesterol?
Do you have high blood pressure?
Do you have type 2 diabetes?
What is your general health like?
How much is left to pay on your mortgage?
How much cover do you want to take out?
Do you know what type of policy you're looking for?
If you don't know the answers to all of these questions, that's not a problem. But the more information you can give us, the better. That's because we use that information to help the underwriters assess your level of risk.
We'll always talk you through each question so you understand why we're asking for that information. And any medical information you share with us will always remain in the strictest of confidence.
How much does high BMI life insurance cost?
The cost of high BMI life insurance will depend on your personal circumstances and the type of policy you're interested in. This means that we can't give you an exact quote without knowing your details, such as your age, the amount of cover you need, the length of the policy, and your BMI.
But we can give a hypothetical example of a high BMI life insurance cost.
High BMI Life insurance example cost #1
Sally is 43 years old. She's seeking a 35-year term policy with a maximum payout of £250,000. She has two young children and wants to ensure their financial future is secure. Sally has a BMI of 34, which categorises her as obese. She has no underlying health conditions, but she has a sedentary lifestyle, which has led to her weight gain. Sally is embarking on a new health kick, which will see her aim to increase her daily step count and improve her general diet.
Sally's monthly premiums are £41.08.
Over 35 years, Sally would pay out £492.96 per year or a total of £17253.60 in exchange for a potential £250,000 payout for her children.
£41.08 per month | 35 years | £250k payout
High BMI Life insurance example cost #2
Stephen is a heavy drinker and smokes regularly. He is affected by hypothyroidism, which impacts his weight management. He also has arthritis in his knees, which also limits how much activity he can do. His BMI is 41, which classifies him as morbidly obese. He's been declined elsewhere for life insurance, but he would like a whole life policy, with £250,000 cover to give his family lasting financial protection.
Stephen's monthly premiums are £647.89.
Stephen would pay out £7774.68 per year for a potential £250,000 payout
£647.89 per month | £250k payout
Why do insurers focus heavily on your BMI?
Your BMI is one of the factors that insurers use to assess your health risk and determine the cost of your premiums.
If you have a high BMI, but it doesn't exceed 40, you may be able to get standard rates for most insurance policies. This means that you pay the same as someone with a normal BMI.
However, some insurers may charge you more if your BMI is above a certain threshold, which can vary from one insurer to another. If your BMI is over 40, you may need a specialist policy that offers higher premiums, lower coverage, or different terms and conditions.
But finding the perfect insurer that matches your needs is what we specialise in.
With our connections across the sector, we know who to approach. We work with recognisable brand names, as well as independent firms, and as a broker, we can access deals that are unavailable to the general public.
Taking out overweight life insurance could lead to lower premiums
Did you know that life insurance premiums tend to be lower for younger people? It's often because, at a younger age, you may have fewer health conditions.
That's why it's worth looking into life insurance cover as early as possible.
But there are also many reasons why you may need life insurance at any stage of your life, such as:
buying a house
having a child
changing jobs
planning for retirement
Whatever the reason, we can help you find the right policy for your needs and budget.
To find out what your life insurance premium could be, please talk to us.
Finding income protection if you're overweight
While life insurance will protect your loved ones financially once you're gone, income protection will pay you a regular income if you're unable to work due to ill health or injury.
Income protection can cover your essential living expenses, such as your mortgage, rent, bills, and groceries until you recover or retire. However, finding income protection if you're overweight can be challenging because insurers may impose certain exclusions or limitations on your policy.
Exclusions are conditions or events that aren't covered by your income protection plan.
For example, if you have a high BMI and develop a weight-related condition like diabetes, high blood pressure, or heart disease, your insurer may exclude any claims related to that condition.
This means that if you can't work because of that condition, you won't receive any income from your policy.
Or your insurer may offer you a policy with a higher premium, a lower benefit amount, or a longer waiting period before you can claim.
During your calls with us, we'll outline any particular issues or waiting periods from the outset. We don't expect you to understand how income protection works or what the terms and conditions of your policy mean. Instead, we'll take the time to chat it all through in detail so you feel comfortable that you've got a plan that is likely to pay out when you need it to.
High BMI Income protection can pay out more than once.
One of the things that we love about income protection plans is that that they can pay out more than once.
They can even pay out alongside any SSP entitlement or enhanced sick pay packages that your employer offers.
For example, if you trip over and break your wrist and you're unable to work, your income plan could pay out between 50-70% of your salary until you're fit enough to return to work.
If a few years later, you need to take time off because you've been affected by stress and you need some time to recuperate, your plan will pay out again.
Income protection is a reassurance that you will have a steady income, whatever happens.
Having a healthy weight can be important to make sure that your income protection will pay out when you need it. By lowering your BMI and improving your health, you can reduce your risk of developing weight-related conditions and increase your chances of getting a more favourable policy.
How can The Insurance Surgery help if you've been declined life insurance because of your BMI?
At The Insurance Surgery, we are a leading specialist insurance broker for people who have a medical condition that makes it harder to find life insurance. We know that having a health issue can be challenging, but we're here to help you find the best life insurance policy for your situation.
Whether you have a high BMI or any other condition, we can help you compare quotes to find the most suitable policy for your needs and budget.
Here at The Insurance Surgery we don't provide life insurance quotes online. Instead, we offer a personalised service over the phone, taking the time to get to know you, what cover you need, what protection you already have in place, and what your personal circumstances are. We then use our extensive range of insurance providers to find the best deal for you.
We have a proven track record of helping people who have been declined for life insurance elsewhere. We also have a price promise that means our quotes won't be cheaper anywhere else. You can trust us to find the best policy at the best price.
We answer your most frequently asked questions.
Would recommend using this service

Tom has been incredibly helpful throughout the whole process of getting my life insurance set up. Very knowledgeable and absolutely 'on it' to get me the best product out there.
First Class Experience

Service was first class, Simon kept me informed at every step in the process.I would have no hesitation in dealing with him again.
Great, Quick Service

Dealt with Karl who could not have been more helpful. Made the whole process of getting life insurance far easier than other providers I had approached.
Fantastic!

Approved immediately. Process was so fast and a lot cheaper than I thought. Highly recommended.
If you need more help or a quote for High BMI (Body Mass Index) life insurance, critical illness cover and income protection then you can contact one of our advisers who can help.
Get a Quote