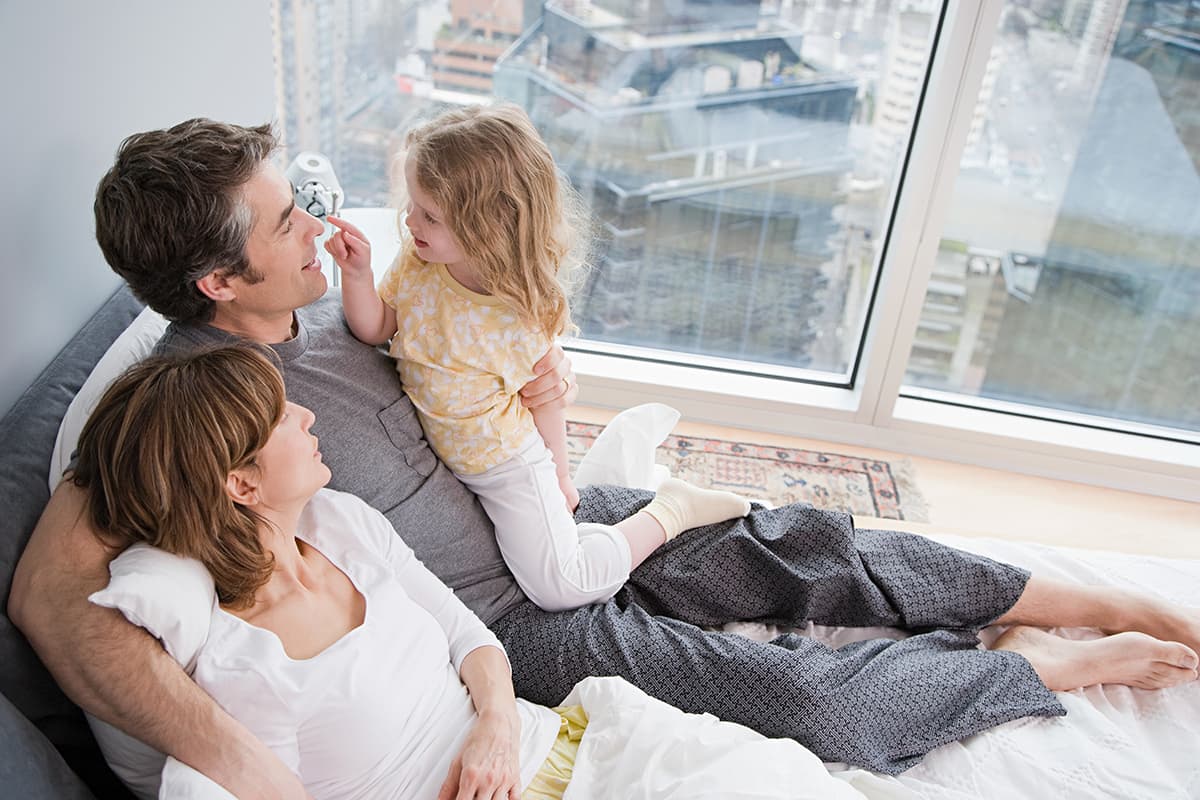 Whole of Life cover is a simple but incredibly effective way to invest your money and is guaranteed to pay out whenever you die. Unlike other types of life insurance which are designed to pay out within a 'fixed-term' (known as 'Term'), Whole of Life pays out a Tax Free lump sum when you die.
Talk to us
Get a Quote
Why Choose Whole Of Life?
A Whole of Life policy is designed to provide a Tax Free lump sum payment when you die which can be used for a number of reasons, such as:
IHT (Inheritance Tax liability)
Ensure that your loved one's receive their full inheritance
Legacy planning
Provide a guaranteed lump sum to your children
Funeral planning
Pay for funeral costs and other related legal costs
Whole of Life can be used for a number of reasons and is mainly designed to help ensure that your children or beneficiaries receive a lump sum payment.
Get a Quote
Is Whole Of Life An Investment Product?
Whole of Life historically was an investment based product which would have been linked to the performance of certain types of funds. In recent years a number of the leading insurance providers have launched a new version of Whole of Life which is purely an insurance policy with no investment element to it.
Basically, as long as you continue to pay your premiums then you would be guaranteed to receive a payment.
How Much Does Whole Of Life Cover Cost?
Due to the fact that Whole of Life policies are guaranteed to pay out, the premiums will reflect that and are generally higher than Term life insurance. If however you calculate the amount that you would pay in premiums against your ultimate pay out you will clearly see that Whole of Life is a very cost effective type of cover.
Most Whole of Life policies will also only collect premiums up to a certain age (e.g. Max. age 90) so once you reach that age your cover will continue but premiums will stop. You must always check your policy wording to check that this is the case and ensure that the cover is appropriate for you.
Get a Quote
Is Whole Of Life An Alternative To Life Insurance?
Whole of Life is generally viewed as an additional policy to provide an extra level of cover over and above any Term or Mortgage Protection policy. In an ideal world you would have a mix of all types of cover that are relevant to you but this does depend on affordability and what cover you are eligible for.
If you would like to consider Whole of Life cover as an alternative to or alongside your existing cover then speak to our team of experts who will help you to understand the difference and compare cost.
Can I Get Whole Of Life Insurance With A Pre-Existing Medical Condition
The underwriting process for Whole of Life insurance is very similar or very often the same as with standard life insurance. For anyone suffering from a pre-existing medical condition or with a hazardous occupation / extreme sport, cover may be offered with a loading to the premium.
Our team of expert advisers are some of the most experienced and knowledgable in the UK and therefore will know which provider would be best to offer the cover you need at a price you can afford. Whole of Life cover will also take in to consideration what your life expectancy is and those with a risk factor may be less likely to live as long as others with no medical history.
Whole Of Life Insurance Rates For Smokers
A Whole of Life policy works in exactly the same way as a standard Term life insurance policy and therefore smokers will generally pay more for cover. The risk factors for smokers are just as high for Whole of Life insurance as they are for standard life insurance and hence the reason for increased premiums.
As with term life insurance, if you were to stop smoking and remain smoke / nicotine free for more than 12 months your Whole of Life premiums will reduce to non-smoker rates.
How Can I Save Money On Whole Of Life Cover?
The best way to find the most competitive Whole of Life cover premiums is to look at the whole maket to see which provider offers the lowest premiums for your circumstances and your needs. Our team of Whole of Life insurance experts have access to all of the leading UK insurance providers and will search the market for you so you don't have to.
Get a Quote
Other Types Of Whole Of Life Insurance Policies
There are a number of other types of Whole of Life insurance policies that are designed to provide cover for a variety of reasons, such as:
Over 50's Life Insurance
Funeral Plans
The Insurance Surgery offers a wide range of different types of cover and we will aim to provide you with the most suitable cover for your needs at the most competitive premiums.
Would recommend using this service

Tom has been incredibly helpful throughout the whole process of getting my life insurance set up. Very knowledgeable and absolutely 'on it' to get me the best product out there.
First Class Experience

Service was first class, Simon kept me informed at every step in the process.I would have no hesitation in dealing with him again.
Great, Quick Service

Dealt with Karl who could not have been more helpful. Made the whole process of getting life insurance far easier than other providers I had approached.
Fantastic!

Approved immediately. Process was so fast and a lot cheaper than I thought. Highly recommended.