Specialist

Pre-Existing Medical Conditions

L

ife Insurance

: Help Protect What's Most Important To You
For anyone living with a pre-existing medical condition or for anyone who has suffered a medical problem in the past, acquiring life insurance can be a difficult process to go through. Here at The Insurance Surgery, we use our 20 years' worth of experience of helping people find health insurance for pre-existing conditions in the UK to make the life insurance application process as stress free as possible.
We work hard to receive fantastic reviews every day from our wonderful customers.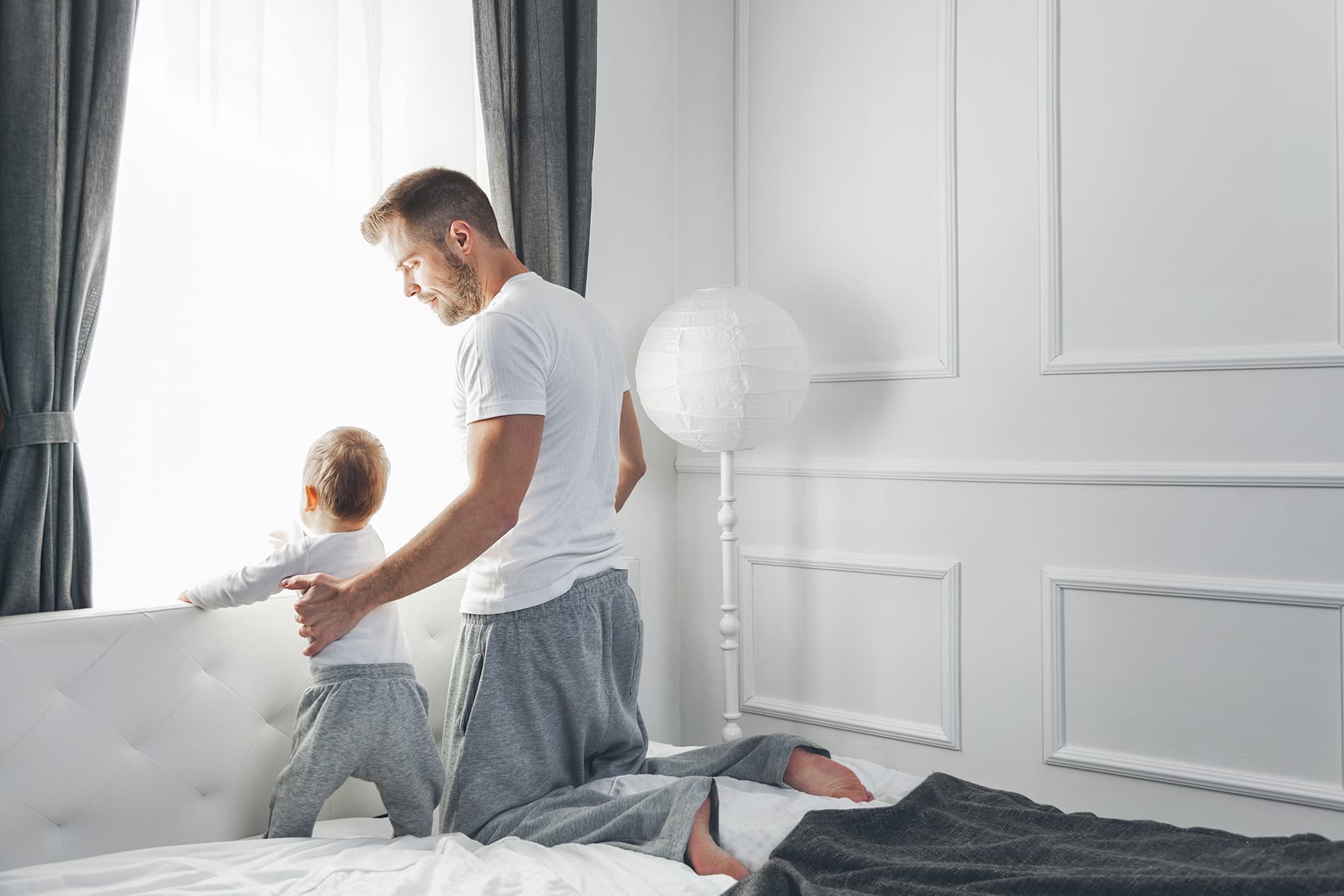 Our team of friendly life insurance experts will help you find the perfect policy for your pre-existing condition, taking into consideration your individual circumstances to protect your family and save you money. Our insurance partners include all the biggest brands and best insurers:
There are a number of factors that will be taken into account when underwriters calculate the premium that you will pay. Life insurance can vary dramatically from one insurance provider to another because of different underwriting criteria depending on the condition.
For more information about your medical condition, select from the list below:
This list is not a complete list so if your medical condition does not appear then please do not hesitate to contact us.
What is a pre-existing condition?
As specialists of pre-existing conditions insurance, we are often asked at application stage if a certain illness or ailment is classed as a pre-existing medical condition, and will therefore impact your life insurance policy.
A pre-existing condition is when you have, or have had, symptoms, medication, advice, treatment or diagnostic tests for a disease, illness or injury before taking out a life insurance policy.
Different insurance providers have their own definitions when it comes to pre-existing conditions, however they usually include conditions such as heart disease, asthma, cancer, diabetes type 1, mental health, and other types of diabetes. Insurance providers will also take into consideration the severity of the condition.
Pre-existing conditions are just one of many factors that insurers consider when you apply for cover. Other things, like your job, smoker status, age and how much cover you're asking for also play a part, so we take every case on an individual basis as the costs can vary.
How will an insurer know you have a pre-existing condition?
Unless you tell us and we relay the information in your application, insurers have no other way of knowing about your pre-existing condition. As part of the application, you'll be asked questions about your lifestyle and health and it is incredibly important to be open and honest about every area you are asked about.
You will also be asked things like if you smoke or vape, your weight and height to determine your BMI, your occupation and if you have any family history of illness.
Make sure you answer all the questions that you are asked correctly and truthfully, including the medical questions about any pre-existing conditions you may have.
If you don't answer honestly, your insurer may ask you to pay more for the cover, they may not be able to cover until a later date and in some cases, they may cancel your policy completely. More seriously, when your family comes to contact your insurance provider regarding the pay out, hoping to claim the financial support, the cover that you have been paying for may not be valid and they will be unable to claim the money owed.
Can you get life insurance with a pre-existing condition?
In the most part, yes, however this will all depend on exactly what the medical condition is and how severe it is. A pre-existing medical condition won't necessarily prevent you from getting cover.
The type of life insurance policy you'll be offered if you live with a medical condition will depend on your personal circumstances. This is because the range of life insurance options available when you have a medical condition will depend on how serious your condition is. Some pre-existing conditions will hardly have an effect on the policy or pricing when it comes to getting cover. However if you have a serious condition, like heart disease, cancer, or a history of strokes, this is likely to raise your premium.
When applying for life insurance, be aware that the following may happen:
–        The insurance provider may ask for more medical information
This could be by getting a report from your GP or specialist or a medical exam.
–        It might cost more.
When we look at your application, we will approach providers that we know you have the best change of obtaining life cover through. Underwriters will consider how likely you are to make a claim, and if it's more or less likely than the average person.
–        Unfortunately, sometimes a life insurance application is declined based on medical reasons.
However, applying for a life insurance policy through The Insurance Surgery will give you a better chance of getting the life cover you deserve. 70% of people declined elsewhere get accepted through us. It is important to check the policy wording so that you know the cover is right for you. If you have a very serious condition, there is a chance that the insurer may not be able to cover you.
The cost of your life insurance, and the range of options available, will depend on how serious your condition is. In some cases, you may be offered life insurance with exclusions applied to the policy, which means if you were to pass away due to your condition, your policy would not pay out.
What medical conditions affect life insurance?
Every life insurance provider has a list of pre-existing conditions that may affect your life insurance. Some of the most common conditions include:
Diabetes
Cancer
Heart disease (including previous heart attacks) and high blood pressure
Epilepsy
Obesity
Asthma
Mental health conditions
Insurers will ask about pre-existing health conditions including if you've had them in the past. You can find more information on our website regarding each individual health condition and how it can affect your application. Pre-existing conditions need to be disclosed whether you have them currently or at any point in your life.
What does the process of getting life insurance with a medical condition involve?
Each insurer will ask for specific information depending on your particular condition, alongside general health questions that they ask everyone when applying for a life insurance policy.
This will include:
Your age

Smoker status

BMI

Date of diagnosis

Type of condition

Medication 

Severity

Family History
For each condition they will then ask more specific questions, for example:
Diabetes life insurance: Insurers will ask about how your diabetes is controlled (medication, insulin, diet, etc.), your Hba1c/Mmol reading, medical record, any Type 1 or Type 2 Diabetes related complications, etc.

MS life insurance: Insurance companies will want to know the type of MS (relapsing remitting, secondary progressive, primary progressive), whether you need walking aids or not, any medication you might be on and how the MS restricts daily living for you.

Life insurance cover after cancer: Obviously different cancers bring about different symptoms/conditions/treatment, but generally insurers will ask about the type of cancer, the grade or stage, how long you have been in remission and the specific treatment you received.
Essentially, each pre-existing condition has its own subset of questions from the insurers. You can find out more about the specific questions you might be asked regarding your pre-existing condition by searching our A-Z of conditions above.
Will I need to have a doctor's report to get life insurance? Is it possible to get life insurance without a doctors report?
It really depends on your condition and the severity of that condition. At The Insurance Surgery, we see the following split of customers:
65% get life insurance without a doctors report

35% get life insurance after a doctors report or nurse screening
It might sound like doctor's reports and nurse screenings can draw out the process of getting life insurance. However, most doctor's reports are received within a month of requesting them and nurse screenings are usually arranged very quickly and completed at a time and place that suits you.
In fact, since Covid 19, lots of insurers are now completing nurse screenings virtually and sending out home test kits for you to complete at your own convenience.
Either way, rest assured, The Insurance Surgery coordinates all this for you with the insurer, chases the relevant/reports back in and gives all our customers an update to where things are up to throughout the process.
Will I need a life insurance medical exam?
You don't always need a medical exam when applying for life insurance. As an independent broker, we can look at all the options available for you and let you know if certain insurers need you to complete a medical exam or if they will be contacting your GP for a doctor's report.
This decision is usually based on the amount of cover applied for and the answers to your application questions. Some of the questions that you're asked may include:
Your age
Occupation
Smoker status
Height and weight
Medical history
Alcohol consumption
Hobbies (such as hazardous activities)
If you're in good health, then it's likely you'll be offered life insurance on standard terms without a medical exam. In some cases, you may have to complete a medical before you can take out a policy.
Will the medical exam for life insurance cost me money?
No – the insurer will usually pay for any costs incurred by requesting a medical exam. The exam would take place at a time and place suitable for you, after your life insurance application and before the policy begins.
What does a life insurance medical exam involve?
A life insurance medical exam will be with a doctor or nurse, in a place convenient for you. This could be at home, at your GP surgery or your local hospital. Every application is different so insurers may require a short health check or discussion about your medical history.
The check up will be nothing to worry about. It will feel like a routine health check with your GP, or a regular check up with your specialist if you do have a pre-existing medical condition.
Some of the things that might be checked include:
Weight and height measurements to determine your Body Mass Index (BMI)
Waist measurement
Blood pressure
Pulse checks
Urine testing for blood, glucose and protein
If you are asked for additional testing during your exam, this could include any of the following:
A test to confirm your smoking status (if you have told us you are a non-smoker)
Human Immunodeficiency Virus (HIV) test
Other tests for life insurance can include blood tests and/or an electrocardiogram.
The Cost of Life Insurance when you have a Pre-Existing Condition
The cost of your life insurance policy will depend on lots of factors, so we wouldn't be able to give you a cost without getting to know more about you and your circumstances. Typically, insurance companies will put what is called a "loading" on top of a standard price for life insurance. How does this work?
The standard price will be calculated on things like:
The amount of cover you need

The type of cover you need (i.e. indexed, level or decreasing with your mortgage)

How long you want the cover over

Your age
From there, the insurers will then apply their loading to that price. This differs for each person depending on your individual circumstances. It also differs between insurance providers. The loading is determined by the medical condition and how severe that medical condition is. They will also look at whether or not you have any other conditions alongside that medical condition.
For example (these life insurance quotes are all for indication purposes and not actual quotations):
Someone with well controlled Diabetes might have a 100% loading applied to their cover. So for example if their initial standard price was £20, the premium would now be £40 because of their Diabetes.

Another example might be that a customer has Diabetes and High Blood Pressure, so their loading might be 100% for the Diabetes and 50% for the High Blood Pressure, a total of 150%. Therefore a standard price of £20 would be offered at £50 to that customer.
Essentially your medical condition/history will determine your loading and your loading will determine your price of life insurance.
Which life insurance provider doesn't ask about pre-existing conditions?
Most life insurance providers will ask questions regarding your current health and wellbeing to determine if there are any pre-existing medical conditions.
However, if you are eligible for an Over 50s Life Insurance policy, you won't have to answer any health questions or have a medical exam when you apply. This is because an Over 50s life cover plan is a whole of life policy, so it lasts a lifetime, instead of a specific number of years.
The pay-out is guaranteed whenever you pass away. Premiums for whole of life policies tend to be higher than for term policies. Acceptance is guaranteed, however the full assured lump sum will normally only be paid out if you pass away after the first year of your cover, unless you have an accident.
If you pass away in the first year and it isn't because of an accident, the premiums that have been paid will be refunded, but not a lump sum. The most important thing is to get cover that's right for your circumstances, that's affordable for you.
Don't let having a medical condition stop you from applying for a life insurance policy. The worst that can happen is that some providers can decline your application, however there are others that will say yes! If you are worried about the amount you're paying because of your medical condition, speak to your advisor to see if there is anything that can be done to lower the price. This could be by reducing the term or amount your policy will pay out should you pass away.
How to get life insurance if you have been turned down due to your medical condition
If your loadings are too high, it might be the case that an insurer can't offer you cover. We have many customers coming to us here at The Insurance Surgery where that has been the case.
Many insurers have different types of maximum loadings (i.e. one company might go to a maximum loading of 100% and another might go to a maximum loading of 300%). Therefore if you go to just one insurer and get declined, it's highly likely that it might not be the case at another insurer.
The key is to use a specialist broker like The Insurance Surgery, who have over 20 insurers. We only need your details once and then we will search those 20 insurers to find:
Cover that's available to you and your condition

Cover at the best price for you and your condition 

Try and find you life insurance that doesn't need a GP report or nurse screening if it's available
We then present options to you and it's up to you to decide in your own time which one you want to go with.
To find out more why you might want to use a specialist life insurance broker to apply for life insurance if you have pre-diagnosed condition, click here.
We can also help if you're looking for critical illness cover, income protection insurance or travel insurance.
Critical illness cover and pre-existing medical conditions
You may want to add critical illness cover on to your policy as part of your monthly premiums. Being able to get a critical illness cover policy depends largely on what your pre-existing medical condition is, how long you have had it and how severe it is. The best thing to do is to discuss your options with one of our expert advisors.
Critical Illness Cover offers additional protection to Life Insurance. It will pay out if you are diagnosed with a serious or critical illness, which is defined under your policy wording. Most policies will also provide cover if you were involved in an accident and suffered an injury, illness or become permanently disabled.
The majority of Critical Illness Cover policies will provide cover against:
Most Cancers
Multiple Sclerosis
Heart Attack
Kidney Or Liver Failure
Stroke
Major Organ Transplant
Unfortunately, there are a huge number of illnesses and disabilities that can affect us at any point in life. Critical Illness Insurance cannot cover absolutely everything but what you are covered for will be outlined in your policy.
However, if you already have a pre-existing medical condition, there will probably be exclusions to your policy.
It can be incredibly confusing when you are searching for life insurance or critical illness cover, as you don't necessarily know what the best direction is to take for your circumstances. The Insurance Surgery does all the hard work for you and compares the policies to find you the one that suits your lifestyle and budget.
What does Critical Illness Cover actually do?
A Critical Illness Cover policy is designed to add an extra level of cover over and above your Life Insurance policy. This is to cover you if you were to become ill or injured. Your Critical Illness Cover policy will pay out a Tax-Free lump sum to cover:
Hospital Fees / Medical Treatment
Adapting Your Home
Cost Of Living Expenses
Mortgage / Rental Payments
A Critical Illness Cover policy will provide you with peace of mind if you were unable to work due to sickness or injury.
How much does Critical Illness Cover cost?
Much like getting life insurance when you have a pre-existing medical condition, the price of critical illness cover can vary depending on a number of factors.
Age
Current Health
Your Weight
Medical History
Family History
Smoker Status
It is possible to adapt your Critical Illness Cover policy to make it affordable for you. Our team of expert advisers will discuss the various options with you, whether your pre-existing condition can be covered at all and they can provide several quotes to give you the best level of cover to fit your budget.
It might be tempting to leave out minor details of your medical history, but it is incredibly important to be honest throughout the application process. Your insurer could void any future claims if they find out that the information on your application isn't 100% accurate.
Would recommend using this service

Tom has been incredibly helpful throughout the whole process of getting my life insurance set up. Very knowledgeable and absolutely 'on it' to get me the best product out there.
First Class Experience

Service was first class, Simon kept me informed at every step in the process.I would have no hesitation in dealing with him again.
Great, Quick Service

Dealt with Karl who could not have been more helpful. Made the whole process of getting life insurance far easier than other providers I had approached.
Fantastic!

Approved immediately. Process was so fast and a lot cheaper than I thought. Highly recommended.