Life Insurance for scuba Diving and Divers can be accepted at normal rates with no loading or exclusions depending on the type of diving activity. People who take part in any form of diving looking for life insurance, critical illness cover or income protection will need to disclose information about the type of diving, depth and other relevant information as required by underwriters.
Get a Quote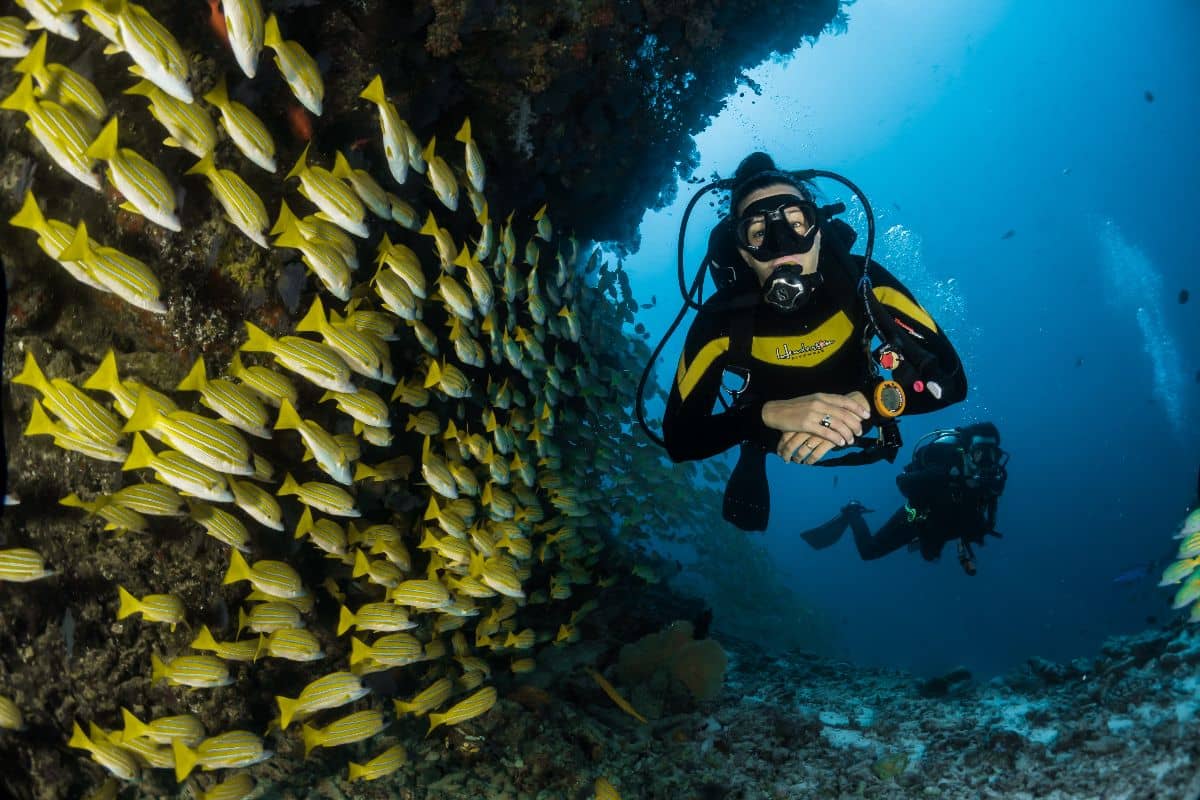 Would recommend using this service

Tom has been incredibly helpful throughout the whole process of getting my life insurance set up. Very knowledgeable and absolutely 'on it' to get me the best product out there.
First Class Experience

Service was first class, Simon kept me informed at every step in the process.I would have no hesitation in dealing with him again.
Great, Quick Service

Dealt with Karl who could not have been more helpful. Made the whole process of getting life insurance far easier than other providers I had approached.
Fantastic!

Approved immediately. Process was so fast and a lot cheaper than I thought. Highly recommended.
Life insurance rates for diving and divers depends upon several different key elements such as:
Type of diving (e.g. deep sea diving, cave diving, wreck diving etc.)
Amount of dives (per year)
Diving apparatus used
Qualifications (e.g. PADI or BSAC)
Previous experience
The Insurance Surgery is a leading expert for people with high risk or hazardous hobbies such as all types of diving. Since 1999 we have worked with thousands of individuals, families or individuals who take part in amateur, recreational or occupational diving to provide them with financial protection for their families.
Life insurance for diving can often be obtained at standard rates for the majority of recreational divers, as long as the activity is not too dangerous or extreme. Some factors that would be taken in to account for diving life insurance underwriting are the amount of dives you do each year, whether you dive to depths more than 40 metres and whether you take part in hazardous diving such as caving, wreck diving or potholing). Life insurance rates for diving will vary depending on the insurance provider that we apply to on your behalf and it is our job to search the market to find out which provider would offer you the best cover and lowest premiums.
In some cases there may be a loading for diving life insurance depending on which type of diving you are involved in and how often you take part in diving activity.
Diving critical illness cover
As with most hazardous hobbies or sports, generally critical illness cover for scuba diving and diving is available at standard rates with no exclusions. As with any extreme sport or dangerous hobby, if your scuba diving or diving activity is more danger such as wreck diving, mixed gas diving or cave diving then you may find that either restrictions for diving and critical illness cover are applied or a premium loading.
Our team of diving life insurance experts has helped thousands of individuals who take part in sports such as diving to obtain critical illness cover to protect themselves and their loved ones. For more extreme / dangerous scuba diving and diving activities then it is important that we apply to the best life insurance provider for you to get you the best terms. We will search the market for you using our knowledge and expertise to aim to get you the best rates / terms for diving critical illness cover.
Income protection for diving and divers is also usually available, however due to the more strict underwriting criteria, there may be some restrictions imposed.
If you are a recreational or holiday diver looking for income protection then you will often find that cover is available at normal rates and with no exclusions. For people diving to depths of over 40 metres or more regular divers then special terms / exclusions may be applied to the income protection policy for diving activity.
The same rules apply to diving income protection as with critical illness cover in the fact that it depends on how regular the dviving activity is and how dangerous / deep you go.
About Diving And Scuba Diving
Diving is one of the oldest globally universal extreme sport, hobby or even occupation with over 900,000 PADI certificates issued every year since 1997. PADI is the most commonly known Diving Certificate and operates in over 200 countries globally. Worldwide PADI has issued over 24 million diving certificates since 1967.
Types of Diving includes:
Scuba Diving
Deep Sea Diving
Wreck Diving
Free Diving
Potholing
Cave Diving
Mixed Gas Diving
Offshore Oil / Gas Diving
Modern types of Diving such as Free Diving is pushing the limits of what is possible and what the human body is capable of. One of the major risks relating to any diving activity is the pressures that the body is exposed to when diving to certain depths. For any Diving Life Insurance, Critical Illness Cover or Income Protection application, you will need to disclose all relevant information about your activity to enable underwriters to accurately assess the risk.