The Insurance Surgery guide to Obesity and Life Insurance
The Insurance Surgery is a leading insurance specialist for people who have been diagnosed with a pre-existing medical condition. Our extensive knowledge and understanding of the life and travel insurance market helps us to obtain the best options available to our clients.
Obesity is a slightly different issue as most would not regard this as a pre-existing medical condition, however it can have a significant impact on life insurance premiums for obvious reasons.
Facts about Obesity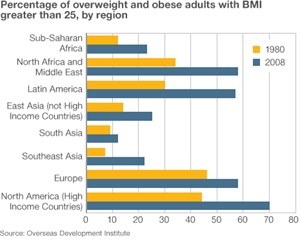 It is a well known fact that global Obesity levels are increasing at an alarming rate, especially in countries such as the United Kingdom, United States, Mexico and South Africa. According to recent reports, the number of adults that are classed as overweight or obese has nearly quadrupled in developing countries since 1980, to around 1 billion in recent years. Currently in the UK, around 64% of the population are classed as being overweight or obese. The percentage of people classed as being overweight or obese (having a Body Mass Index of more than 25) globally rose from 23% in 1980 to 34% in 2008.
Health risks relating to Obesity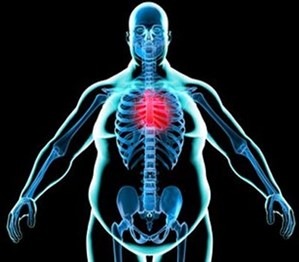 Many health experts believe that obesity is the cause of more health problems than smoking. Some of the main health problems relating to being overweight are:
Diabetes
Raised blood pressure
Heart disease
Indigestion
Gallstones
Arthritis
Cancer (e.g. Prostate and Breast cancers)
Stress, Anxiety and Depression
Sleep apnoea
Infertility
How does Obesity affect my Life Insurance premiums?
Being classed as overweight or obese can lead to a number of other health complication and medical problems such as Type 2 Diabetes, Heart Attacks and Strokes. All of these conditions are serious issues when it comes to mortality and life expectancy which is a major factor in insurance underwriting. Most insurance providers have pre-determined thresholds for BMI (Body Mass Index) levels and these are based on what their re-assurers offer. Each insurance provider has different underwriting criteria and thresholds for BMI levels so it is important to apply to the best company for your individual circumstances. Some insurance providers have much lower BMI level thresholds than others and where 1 insurance provider declines cover, another may very easily offer terms. If you have been declined cover previously for this reason then you may well be able to obtain cover through The Insurance Surgery as we may know which providers would offer terms.
What about Critical Illness cover?
Similarly to life insurance cover, critical illness is usually available up to certain BMI levels depending on the insurance provider. The levels for critical illness are generally lower than life insurance as the risks are higher and underwriting tends to be slightly stricter. Due to the links with Type 2 Diabetes, Heart Attacks and Strokes, insurance providers would want to see medical records to evidence an individual's medical history. As long as underwriters are happy that there are no other related conditions such as Type 2 Diabetes then critical illness cover may be offered.
What happens if I lose weight?
If you already have a life insurance policy in place and have lost weight since you took that policy then it is very likely that your premiums may have reduced. As people move down the BMI scale, the ratings incurred on their premiums tend to become lower as the health risks are generally lower. There are also now certain life insurance providers who base their cover on a more lifestyle based system. These providers are now offering rewards and incentive schemes to individuals who improve their health and engage in the lifestyle program. The system has generally improved over the past several years to encourage people to live healthier lifestyles and to reward those who take care of their bodies. As we have seen with national health schemes such as the smoking ban, the move now is towards people living healthier lifestyles and trying to reduce the health risks throughout the country and globe.
If you would like more information or a no obligation quote then please feel free to contact one of our expert consultants by:
Completing our
online enquiry form
OR Call free on 0800 083 2829