Three of our colleagues have been nominated for Cover's Women In Protection Awards 2019!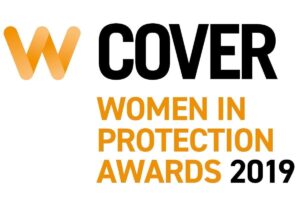 We are so proud to announce that three of our colleagues, Sara, Suzie, and Tom have been nominated for the Women In Protection Awards hosted by Cover. Suzie has been nominated for the Female Adviser Of The Year Award, Sara has been nominated for the Unsung Hero Award and Tom has been nominated for the Male Diversity Champion Of The Year.
All three of these nominations are brilliant achievements, and we are so pleased to see our colleagues recognised for their hard work over the past year. We are passionate about protecting families and everything we do is to make our customers lives easier; therefore, to achieve these nominations and to be recognised for our work is amazing.
Over the past 20 years, we have helped countless people find the protection that they need and deserve, and we want to continue to help people get peace of mind for as long as we can. We are avid campaigners in the insurance industry to improve access to insurance for "high-risk" clients, who may suffer from a pre-existing medical condition, or have a high-risk occupation or hobby, so that they can get protected just like anyone else can.
We are looking forward to the awards ceremony in November this year, we wish all the other finalists the best of luck, and hopefully our colleagues will be bringing and award back with them!