At The Insurance Surgery, we specialise in finding the best life insurance for those working in hazardous occupations. For commercial pilots looking for life insurance, a number of factors are taken into account by insurance underwriters. We are experts in our field and can help you find the best cover to protect yourself and your loved ones.
Most insurance providers would consider an application for a commercial pilot for life insurance, critical illness cover and income protection. Insurance underwriters will certainly ask questions about your occupation if you are a commercial pilot. This is to assess the levels of risk for life insurance and identify whether there is an increased risk. You will be asked to disclose information relating to your role to determine the best policy for you.
Get a Quote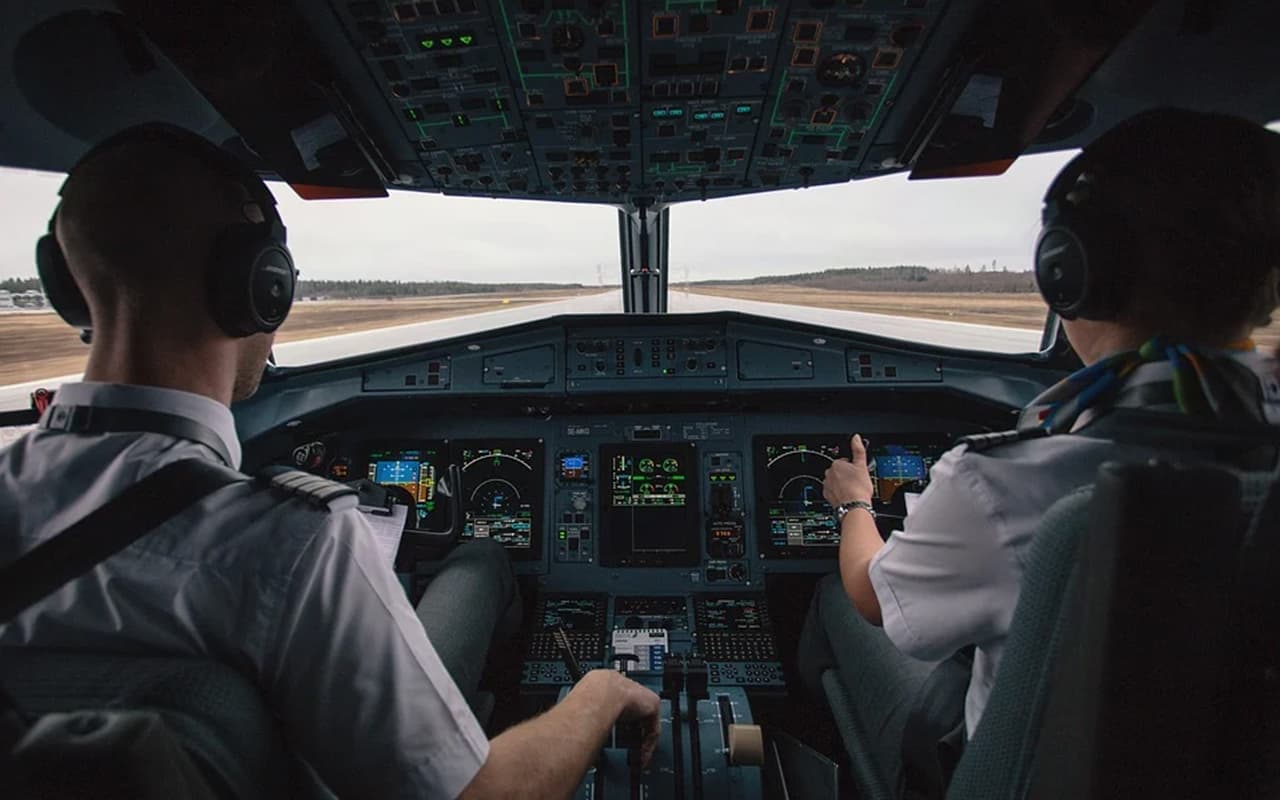 Would recommend using this service

Tom has been incredibly helpful throughout the whole process of getting my life insurance set up. Very knowledgeable and absolutely 'on it' to get me the best product out there.
First Class Experience

Service was first class, Simon kept me informed at every step in the process.I would have no hesitation in dealing with him again.
Great, Quick Service

Dealt with Karl who could not have been more helpful. Made the whole process of getting life insurance far easier than other providers I had approached.
Fantastic!

Approved immediately. Process was so fast and a lot cheaper than I thought. Highly recommended.
Commercial pilots looking for life insurance will need to disclose any relevant information about their occupation, such as:
Type of aviation
Number of private pilot hours
Any helicopter hours
Medical history

Who you currently fly for

What countries you fly to
Sum assured and term
The Insurance Surgery is a leading life insurance specialist for people with hazardous occupations such as commercial pilots or other pilots. We have helped a wide range of individuals with dangerous occupations to protect their families by taking out affordable life insurance.
There are many benefits to taking out a life insurance policy if you are a commercial pilot. We would recommend that you speak to one of our expert advisors regarding the options available for you. We can help you compare costs and find the best policy for your circumstances.
Life Insurance For Pilots
Most commercial pilots looking for life insurance will not have any problems finding cover. They should be able to obtain cover at normal / standard rates. Generally, a commercial pilot is not classed as high risk by life insurance underwriters. Therefore you should not attract any additional premium loading.
However, if you take part in activities that are classed as high risk by life insurance underwriters, your premium may increase. Such activities are:
Helicopter pilot
Military pilot
Flying to dangerous destinations
Flying instructor
In these instances you may find that there are some additional underwriting questions to secure your life insurance policy. Some insurance providers will be more strict with certain types of commercial pilots looking for life insurance. Therefore it is important to apply to the best insurance provider for your individual circumstances.
Critical Illness Cover For Pilots
Critical illness cover is generally available at standard rates with no exclusions for someone with an occupation of a commercial pilot. There are certain situations where your application for critical illness cover may attract a loading to the base premium. There may even be some exclusions, such as a potential TPD (Total Permanent Disability) exclusion.
Critical illness cover for pilots terms will generally depend on a standard risk assessment. This includes medical history, sum assured, term, type of cover and any other factors.
Income Protection For Pilots
Income Protection for commercial pilots will generally depend on your medical history and type of cover. It will also take into consideration any other risk factors based on your occupation. It is important to consider the type of cover that you want to buy before accepting cover. This is because there are a wide range of definitions which could cause an issue at point of claim.
There are a number of different types of income protection policies available. You will need to carefully consider which level of cover is appropriate for you. Our expert team can identify the best policy for your individual circumstances once they gather the relevant information needed.
Commercial pilots are highly skilled and well qualified individuals so are considered to be generally lower risk by insurance providers. Accident rates within the aviation industry for commercial pilots are also very low which is a major factor.
 Commercial Pilot qualifications include:
PPL (Private Pilots License)
ATPL (Airline Transport Pilots License)
CPL (Commercial Pilots License)
IR (Instrument Rating)
All commercial pilots will have to undertake a rigorous assessment process to do their job. This will also be repeated regularly to ensure that they remain capable of flying. Regular assessments will include flying in simulators and checks for medical conditions, including eye checks.
Commercial pilots who also fly as a hobby may be interested in a private pilot life insurance quote. This is to cover them for any flying done in their spare time, as this may come at a higher risk. Amounts of cover would vary depending on the nature.
Get a Quote