World Diabetes Day 2023: Know your risk, Know your response
This month (14 November) sees the return of World Diabetes Day, an international event designed to raise awareness of the shocking revelation that 1 in 10 adults worldwide have diabetes. The event has been a mainstay campaign for the World Health Organisation ever since its inception in 1991. The day was elevated to an official United Nations Day in 2006.
World Diabetes Day takes place on the 14 November each year to commemorate the birthday of Sir Frederick Banting, who co-discovered insulin along with Charles Best in 1922.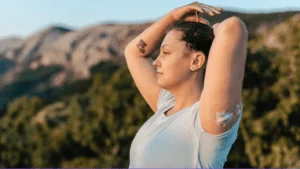 Know your Risk, Know your response.
While the theme of World Diabetes Day is about promoting access to diabetes care, the overarching message for this year's campaign is "know your risk, know your response."
In short, the campaign is seeking to educate the public about their risk of developing type 2 diabetes. It wants to improve understanding of the medical complications that can arise from not having the correct information, care or diabetic treatment plans.
How many people are affected by diabetes in the UK?
There are 4.3 million people in the UK living with diabetes.
A staggering 90% of those are affected by Type 2 diabetes. However, it is thought that the numbers could be much higher, with Diabetes UK estimating that "850,000 people could be living with diabetes who are yet to be diagnosed."
How many people are affected by diabetes worldwide?
The global statistics make for sobering reading.
537 million adults (1 in 10) were living with diabetes in 2021. This number is expected to rise to 643 million by 2030 and 783 million by 2045.
Almost 1 in 2 adults (44%) with diabetes remain undiagnosed (240 million). The majority have type 2 diabetes.
541 million adults are at increased risk of developing type 2 diabetes.
More than 1.2 million children and adolescents (0-19 years) live with type 1 diabetes.
Diabetes caused 6.7 million deaths in 2021.
Diabetes was responsible for at least $966 billion in health expenditure in 2021 – 9% of the global total spent on healthcare.
All statistics are sourced from the World Diabetes Day website.
With so many people impacted by diabetes, it is essential to continue to raise public awareness of how this condition can seriously affect your health.
What are the health implications of diabetes?
Our bodies are incredibly complex, and it's incredible to learn how one part of your body can directly impact another.
Diabetes is all about our blood sugar levels. If your blood sugar levels are not balanced (either too high or too low), you can suffer from a wide range of health issues. Some of those issues may be chronic conditions (which build up over time), or they can be acute complications (which can happen at any time).
Some of the common health issues that could relate to diabetes include:
Eye problems (retinopathy)
Foot problems (typically nerve damage, which, if left untreated, can lead to amputation)
Heart attacks
Strokes
Kidney problems
Gum disease
With so many health problems potentially caused by diabetes, we must be all aware of the signs of diabetes so we can seek rapid diagnosis or treatment at an early stage. That's why campaigns such as World Diabetes Day are so important.

Does a diabetes diagnosis impact life insurance?
As you know, we're constantly talking to people about the importance of investing in a suitable life insurance policy. We want to make sure that your family are financially protected, whatever life throws at you.
Clearly, diabetes can throw all sorts of health problems at you – especially if you are one of the 240 million people globally who have not yet been diagnosed with diabetes. You may be suffering from a diabetic medical complication without realising the underlying cause.
Too often, people think that their diabetes diagnosis may prevent them from securing life cover. They may feel that even if they could find a suitable insurance plan, the premium prices may be unaffordable, so they walk away without looking any further.
But that's where we want to refer back to the World Diabetes Day key message: know your risk, know your response.
Here at The Insurance Surgery, we take the time to get to know your risks.
We know that diabetes is not a barrier to life insurance.
Thankfully, many people are able to manage their condition extremely well, and for some, diabetes may not be a cause for concern.
As a result of campaigns like World Diabetes Day, messages are getting out there to help people like you know how to reduce your risk of developing Type 2 diabetes in later life.
But if you do develop diabetes, we can talk to you in detail about how you manage your condition. For most life insurance providers, diabetes is not a barrier to insurance – especially if you can provide information such as:
How you control your diabetes
Your BMI
Medication levels (Insulin)
Date/age at diagnosis
Any other medical complications
This leads us to the "know your response" aspect of the World Diabetes Day campaign.
If you typically have no issues day-to-day, and you manage your Type 2 diabetes with a healthy diet, then there's no need to worry. You can easily benefit from life insurance with affordable premiums.
Can you get diabetes life insurance if you've experienced complications?
Of course, we understand that life isn't that straightforward for everyone. Untreated diabetes can cause serious medical complications, and if you're finding it difficult to get your insulin levels under control, you could become seriously ill.
If this has happened to you in the past, or you've experienced illnesses that may be connected to your diabetes, then we may need to ask you a few more questions.
"Without the right care and support, people with all types of diabetes can be at risk of developing serious complications. Every week, diabetes leads to 184 amputations, more than 770 strokes, 590 heart attacks and 2,300 cases of heart failure."
Source: Diabetes UK
Our personal approach to life insurance is about getting to know your risks and getting to know your responses.
If you can tell us the details of any medical treatment, including treatment dates and prognosis details, we can share that information with the insurance underwriters. By taking the time to find out as much as we can about your diabetes, we can make sure that you are matched with the right life insurance provider.
This care and attention is why 70% of people who have been declined for life insurance elsewhere are accepted by us. With our support and care, we can do whatever it takes to make sure that your family are financially supported.
All you need to think about is your health and your blood sugar levels.
Discover your diabetes life insurance plan. Our expert advisers will guide you through the process, making it quick and easy to set up a diabetic life plan.