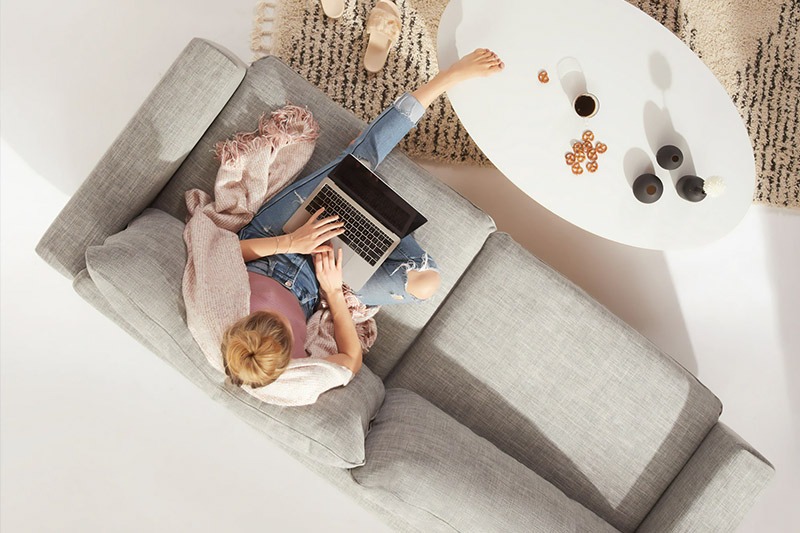 Income Protection Insurance for Renters
Find Renters Income Protection Quotes with The Insurance Surgery
With 1 in 5 people currently renting the property they live in, the private renting market in the UK has more than doubled over the last decade. Despite this, a lot of renters are still unaware of the protection that they should be taking out to ensure that their rent is protected. In fact, only 7% of renters admit to taking out some form of Income Protection Policy. Unfortunately, this leaves thousands of people at risk of being unable to pay their bills if they were suddenly unable to work through illness or injury.
Find Out More
Get a Quote
How Does Income Renters Income Protection Cover Work?
Renters Income Protection Cover is designed to pay out a monthly benefit if you find yourself unable to work due to an unforeseen illness or accident. It can either be used to cover the cost of rent, or it can be put towards other living expenses such as utilities, medical bills, and childcare.
Some plans allow you to increase the benefit along with any rises in rent, which means you are always adequately covered.
Who Does Renters Income Protection Benefit?
There are around 4.5 million households in the private rented sector in the UK and a staggering amount of these renters go without financial guidance or support. Therefore companies have introduced Renters Income Protection Cover. It has been designed to protect those in the private rental sector who don't have the same prompts to take out insurance as people getting a mortgage would.
Why Is Renters Income Protection Cover So Important?
The rental market continues to grow massively each year. Predictions by L&G show that by 2025, almost 50% of adults will be renting privately. With rent prices expected to also rise over this period, and with people spending over double the amount of money than homeowners do on their mortgage, it's more important than ever that renters protect themselves and their loved ones from loss of income – and losing their home.
Should You Invest in Renters Protection Cover?
Those renting in the private rental sector should absolutely look at ways in which they can financially protect themselves. Luckily, with Renters Income Protection Cover, it provides a vital lifeline for when things don't go to plan. It provides the opportunity for you to recover from health issues or injury stress-free, without worrying about losing your home or not being able to pay bills.
Renters Income Protection with Critical Illness Cover
Designed to provide a regular monthly benefit, adding Critical Illness Cover can help cover costs if diagnosed with a specified critical illness, during the length of the plan. A Critical Illness Cover policy pays out a Tax-Free lump sum if you are diagnosed with a serious illness defined under your policy wording.
Critical Illness Cover
Income Protection
What is Included with Renters Income Protection Cover?
Created to provide a monthly benefit if you're unable to work due to illness or injury, resulting in a loss of earnings, the money can be used to cover living expenses such as rent, utilities, medical bills, childcare, and any other monthly outgoings.
The majority of Renters Income Protection Cover policies will include:
Flexible Amendments
Budget Options
Increasing Cover
Deferred Period
Would recommend using this service

Tom has been incredibly helpful throughout the whole process of getting my life insurance set up. Very knowledgeable and absolutely 'on it' to get me the best product out there.
First Class Experience

Service was first class, Simon kept me informed at every step in the process.I would have no hesitation in dealing with him again.
Great, Quick Service

Dealt with Karl who could not have been more helpful. Made the whole process of getting life insurance far easier than other providers I had approached.
Fantastic!

Approved immediately. Process was so fast and a lot cheaper than I thought. Highly recommended.
Other Types of Cover Available
Critical Illness Cover pays out a Tax-Free lump sum if you are diagnosed with a serious illness, offering additional protection to Life Insurance.
Each provider has a different list of critical illnesses that they will pay out for. In general, it covers you against most cancers, heart attack, stroke, kidney or liver failure and multiple sclerosis.
The product is designed to pay up to 70% of a working individual's annual pre-tax income as a monthly benefit (tax free) should they be off work due to an unexpected or sudden illness or injury.
With an Income Protection policy in place, you are not restricted on what type of illnesses or injuries you can claim on. You can claim as many times as you want throughout the policy term, with short and long-term options are available starting from 1yr, 2yrs, 5yrs or full cover which usually insures you up to retirement age.
If you are looking for insurance that is specifically designed to cover your mortgage payments, then we suggest considering Mortgage Life Insurance Cover.
Mortgage Life Insurance Cover is put in place to ensure your outstanding mortgage is paid off in the event of death, giving your loved ones one less thing to worry about. To ensure you are properly covered, you simply need to tell us how much is left to pay on your mortgage and over what term. That is the exact amount of cover and term length you will need to take out.
This type of life insurance is what is referred to as a 'Decreasing Term policy' – as the amount paid out decreases over time to keep in line with your outstanding mortgage balance.
Mortgage Life Insurance can be added onto your Critical Illness Cover.