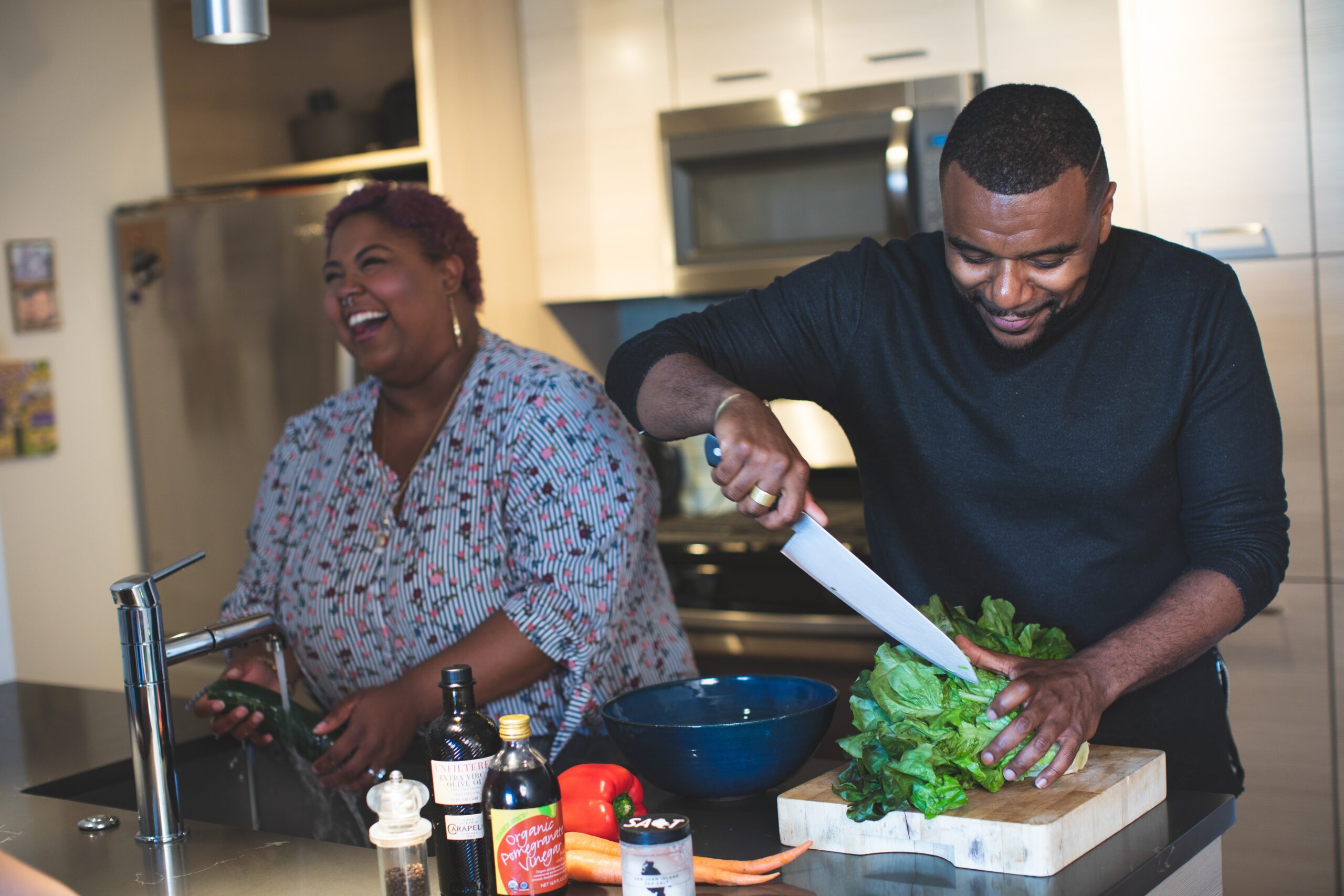 High BMI Life Insurance
At The Insurance Surgery, we are a leading specialist insurance broker for people looking to protect themselves and their families who are classed as non-standard because of their medical history. Having a pre-existing condition can be difficult but we are here to help finding a life insurance policy when you have a high BMI.
Finding life insurance for High BMI shouldn't have to be difficult, however many providers see it as a greater risk than if your BMI was in the 'normal' range.
Because of this, you may have been declined for life insurance elsewhere if you are overweight or obese. However, we may be able to help you. We have found cover for 70% of customers that come to us who have previously been declined elsewhere.
Our life insurance experts have worked with thousands of people with pre-existing medical conditions. We can help you to find the insurance you need and to save money. This includes people with a High BMI who are looking for life insurance, critical illness cover or income protection.
Insurance underwriting does tend to change dramatically from one provider to another for individual circumstances or medical conditions. This is especially the case for BMI as each insurer uses a different scale and has different BMI limits.
Find Out More
Get a Quote
Can you get life insurance with a high BMI?
Yes, it is possible to get a life insurance policy if your BMI is higher than average, as long as you use a broker like The Insurance Surgery to search the market on your behalf.
Most insurance companies have their own BMI scales, meaning the pricing for insurance if you have a High BMI can vary dramatically from one provider to the next. If you have been declined elsewhere in the past because of your BMI, or the premiums you have been quoted have been incredibly high, then it is worth contacting The Insurance Surgery.
We are specialist advisors who are experts in our field. Our team work with customers everyday who have pre-existing medical conditions, have a high BMI, or work in an area that needs extra protection. We know exactly which providers are the best to use for different circumstances and can search the whole of the market on your behalf.
How does BMI affect life insurance?
Having a higher BMI means that your premiums may work out slightly more expensive than if your BMI was in the "average" range.
There are some insurers that will cover at standard terms up to a BMI of 36, whereas others start to increase premiums at 30. Some start putting restrictions at 33, and others cover those that are overweight or obese up to a score of 45, which would be rated.
As you can see, it's incredibly varied. This is why it is important to use a broker who knows the market and knows which insurer would be best to cover you and your BMI. If your BMI is over 45, there are specialist providers that we can approach who should be able to cover you.
How to work out your BMI
The first step to getting life insurance if you are overweight or obese is to work out your BMI. Your Body Mass Index is one of the most significant factors when applying for life insurance. BMI is the most common formula that is used worldwide to measure someone's height to weight ratio.
The BMI scale most commonly uses:
Height
Weight
Age
Waist size
There are several different BMI scales, that can all vary depending on genetics, lifestyles, and risk factors. There are four BMI scales around the world which are:
Countries with an average BMI between 20 and 22.9
Countries with an average BMI between 23 and 24.9
Countries with an average BMI between 25 and 26.9
Countries with an average BMI of 27 or over
The average Body Mass Index (BMI) in the UK is 27.0. There are several BMI calculators online that can be used, which is probably the easiest way to work out your BMI.
It is a simple calculation using a person's height and weight. The formula is:
BMI = kg/m2 where kg is a person's weight in kilograms and m2 is their height in metres squared.
A BMI of 25.0 or more is classed as overweight, while the healthy range is 18.5 to 24.9. BMI applies to most adults 18-65 years. Make sure you know what your BMI is ahead of contacting The Insurance Surgery for life insurance quotes, as this will make the process much more streamlined for you.
How High BMI life insurance, critical illness cover and income protection works:
Very often there should be no major issues with getting life insurance for people who have a High BMI. However, this would all depend on the following criteria. Each of these points are used to calculate your policy for high BMI life cover, critical illness cover or income protection.
Your current BMI (Body Mass Index) level
Any recent weight loss or gain
Treatment, medication or surgery
Other weight related issues (e.g. Diabetes, Blood Pressure, Heart Conditions etc.)
General health
We can take all this information from you and use it to apply for life insurance to an array of providers. We know which providers are more likely to offer you cover based on your individual circumstances. If you need more information or a quote for High BMI life insurance, critical illness cover or income protection then you should speak to one of our expert advisers. We aim to help people to protect your family, home or business with the right type of protection cover. We can also help you to save money on specialist cover which includes a lot of people with High BMI who need life insurance, critical illness cover and income protection. Refused Life Insurance For High BMI elsewhere? We may be able to help you. Our statistics show that 70% of people declined elsewhere can find cover through The Insurance Surgery.
Get a Quote
Life Insurance with High BMI
There are a range of potential outcomes for High BMI life insurance in terms of the possible loading that can be applied to your premium. Your policy is mainly dependent on your BMI (Body Mass Index) reading. Other factors that providers will take into consideration when reviewing your application are:
Any other pre-existing medical conditions i.e. diabetes, heart conditions etc.
Any treatment or surgery that you have had or are awaiting
Your waist/dress size
Your general health
The other key point to consider is that underwriting and premium loadings for High BMI life insurance will vary from one insurance provider to another.
Underwriting can also change for each provider over time, so if you have been declined previously but have managed to change certain aspects of your lifestyle or lose weight, it is worth applying for life insurance again.
It is possible to get High BMI life insurance at standard rates where the BMI levels are within a certain tolerance level with no further medical or health issues. The other thing to consider for High BMI life insurance is that you may be classed as having a higher than normal BMI but be perfectly fit and healthy. This is often the case for people who are particularly tall or muscly, such as bodybuilders or rugby players.
Applications for High BMI life insurance where your BMI is considered to be more severe can vary widely. If you have other health issues then you will generally find that decisions vary from different providers.
There are certain circumstances where it may be more difficult to get High BMI life insurance. If your BMI is over 53 or you have more serious medical complications, you may find that your application results in being declined.
We will always check all possible providers for you to try and give you the best possible outcome. Everyone's circumstances are different and we understand that, so will never turn you away before all routes have been explored.
How much does High BMI Life Insurance cost?
Every circumstance and every application is different. We would never be able to give you a cost without looking at your personal details, medical history and BMI.
In general, if you apply for life insurance when you have a high BMI but your body mass index does not exceed 40, you may be eligible to pay standard rates for most insurance policies. However, this would be down to the individual insurance company, as some offer an increased premium below this threshold. Anyone with a BMI of over 36 could be quoted a higher monthly premium.
Typically a life insurance premium is based on several 'standard' factors that help to determine your monthly payment, including:
Age
Sum assured (amount of cover)
Term (years)
Smoker status
You will always be asked your BMI too, to determine whether a specialist policy needs to be put in place, along with if you have any medical conditions. All the information you give needs to be open and honest, to avoid any issues down the line.
Speaking about your weight can often be a sensitive subject, but please don't worry! We will aim to make sure you are at ease throughout our discussions and would never pass judgement – we just need to know to ensure we're getting you're the best policy that you deserve!
It is worth noting that life insurance premiums are generally lower for younger lives, so it's always wise to explore getting cover as young as possible. There are a number of reasons why you might want to look at cover later in life, such as:
Moving house
Childbirth
Changing jobs
You should shop around to get the best deals for life insurance and make sure that you ideally speak to an expert like The Insurance Surgery if you have a high BMI.
Getting cheaper life insurance with high BMI
If you have been quoted for a life insurance policy that is slightly too expensive, there are ways in which you can reduce your premiums and save money if your BMI is considered "high".
You can potentially save a considerable amount of money by following a few simple steps:
Speak to an expert
You can save money on your life insurance by getting free advice from an expert or specialist broker
Apply to the right insurer
The market is incredibly varied in terms of the limits in which an insurance broker classes as too high of a risk. An expert, whole of market broker should be able to identify which insurer will be cheapest for you.
Manage your BMI
Reducing your BMI is much easier said than done, but is an option if you're looking to reduce your premium. Making small changes can all add up, and you can speak to your GP for support.
At The Insurance Surgery, we have helped thousands of people with special circumstances and medical conditions get an insurance policy in place. Over 70% of people who have been declined elsewhere can secure life insurance through us.
We know exactly which providers to go to for your personal circumstances and all of our agents are highly experienced insurance experts. If your BMI is high, we can go to the providers that we know you have the best chance to get insurance through, so you do not have to search the market yourself.
High BMI Life Insurance rates
Most applications for High BMI Life Insurance are considered as 'non-standard' and subsequently incur higher rates. This is because obesity and high BMI can often lead to serious illnesses and many people with a high BMI go on to develop a medical condition.
If you are told your life insurance is non-standard it could mean that your rates are slightly higher, depending on your BMI. Underwriters could identify additional risks and your premium will be raised because of this,
Insurance companies use a risk-based scheme to determine the extra cost of life insurance cover. They may add an additional percentage or per mille loading to your premium. Guidelines vary for different insurance providers, which is why you may have received different quotes elsewhere. At The Insurance Surgery we compare these rates for you and approach the insurance providers that we know will cover you for your circumstances.
What should I expect to be asked when looking for High BMI Life Insurance?
If you are overweight or obese, you will be asked a series of questions to help find you a life insurance policy that covers you. Some of the questions below are what you may expect to be asked:
What is your current weight?
What is your height?
Are you experiencing any weight-related health conditions?
Do you have high cholesterol?
Do you have a high blood pressure?
Do you have Type 2 Diabetes?
What is your general health like?
How much is left to pay on your mortgage?
How much cover are you aiming to take out?
Do you know what type of policy you are looking for?
Will my life insurance payout for high BMI?
Yes, if you were to pass away from anything connected to your weight, then your life insurance should pay out to your beneficiaries, as long as there is no exclusions regarding having a high BMI in your policy.
It is important to check this with your advisor when you are taking out the policy.
Your life insurance is designed to give you peace of mind that your family is protected if anything happens to you. Most standard life insurance policies don't exclude anything pre-existing and will take health into account when your policy is accepted.
High BMI is not classed as a life-threatening condition or risk to health, however, there are other risks connected to it.
Possible Effects on Lifestyle
Some potential problems experienced by individuals who have a high BMI include:
Breathlessness
Gallstones
Joint pain
Mobility issues
Having a high BMI can lead to more worrying medical conditions, which is what puts you at risk in the eyes of an insurance provider. These can include:
Type 2 Diabetes
Heart attack
Cardiovascular disease
Stroke
Cancer
If you die during the term of your policy then your family should receive a tax-free lump sum to pay for a number of different events, such as:
Pay off your mortgage
Clear debts
School fees
Support your family/children
Cover your funeral costs
Common questions about high BMI Life Insurance
Here we look at some of the most common questions that people ask about high BMI and the risks linked to obesity when taking out a life insurance policy.
How does BMI affect life expectancy?
Research has shown that people with the lowest death rates are women with a BMI between 22 to 23.4, and men with a BMI from 23.5 to 24.9. It has also been proven that people who are classed as extremely obese have an estimated 20-year lower life expectancy.
What is the obesity rate for the UK?
28% of adults in England are obese and a further 36% are overweight.
Men are more likely than women to be overweight or obese (68.2% of men, 60.4% of women). People aged 45-74 are most likely to be overweight or obese.
In the most deprived areas in England, prevalence of excess weight (overweight or obese) is 9 percentage points higher than the least deprived areas.
Since 1993 the proportion of adults in England who are overweight or obese has risen from 52.9% to 64.3%, and the proportion who are obese has risen from 14.9% to 28.0%.
Is a BMI of 35 high?
The BMI range suggests that a score between 20 and 24.9 is 'normal', scores from 25 to 29.9 is 'overweight', you are classed as 'obese' with a score between 30 to 34.9, and 'extreme obesity' is a score of 35 or more.
I have been declined life insurance because the insurer said I was too overweight. Is there anything you can do?
Yes! As with any insurance, there are different underwriting limits from one insurer to the next. Not everyone will be accepted for cover from the same provider, so it is important to use a broker who knows exactly who to approach due to their vast experience in dealing with other people in a similar situation.
You may have been refused life insurance elsewhere because your BMI is over 50, or even over 40! However we have arranged life insurance for people with BMIs across the scale, so we should definitely be able to help you.
I have a high BMI because I am very fit and muscular and I am being told that I need to pay more for my insurance. Is this standard?
Unfortunately, BMI is the standard scale of measure, which means professional athletes and sportspeople are often having to pay an increased premium for having a high BMI, even though they are incredibly fit and healthy.
Our expertise means we may be able to navigate around this by talking to the insurer on your behalf. If they are happy in the knowledge that your BMI is a result of fitness, then they usually bear this in mind and accommodate.
If your BMI is particularly high, you may still be faced with an increased premium even after your application has been reviewed with the correct knowledge.
If I lose weight, will I have more options for insurance cover?
If you are thinking of losing weight, it is worth contacting us anyway to see if we can get cover in place now, as the younger you are, the better options you have. Weight loss is never an overnight thing, and it can take years to reach your goals. However, as you do so, your premiums should reduce.
If you do go through significant weight loss, we can look at your new BMI as a result and see if this has increased your chances of obtaining a cheaper life insurance policy. Losing weight is also a great opportunity for you to start leading a healthier lifestyle.
High BMI Critical Illness Cover
People living with a high BMI should not be deterred from applying for critical illness cover. If your BMI is less than 45 then you should be able to get critical illness cover with many standard insurers.
It is possible to get High BMI critical illness cover at normal premiums or with a small premium loading as long as your BMI is within a certain range.
Depending upon your circumstances you may find that critical illness cover is offered at standard premiums. This is most likely if your high BMI is within the low to mid 30s range.
In some cases where the applicant has higher levels or if there is another medical or health issue involved, it may be more complicated. You may find that High BMI critical illness cover could be slightly more difficult to get.
The heavier you are, the harder it can be to get Critical Illness Cover. This is mainly due to the wider health considerations of carrying more weight, which can place you at a higher risk of developing one of the critical illnesses listed on the policy. The increased premium offsets the added risk of you making a claim, regardless of why you have a high BMI.
In some cases where there are additional medical issues, such as Type 2 Diabetes, there could be more issues with getting High BMI critical illness cover because of the additional health risks. Certain applications we see for High BMI critical illness cover are classed as outside the standard levels and require a more specialist provider or product.
If your BMI is over 45, it is possible that your application for critical illness cover will need to be placed with a specialist insurer. This doesn't necessarily mean that it's going to be out of your budget though. We are happy to talk you through the options and there is no obligation to go ahead with anything.
You will find that as your age increases, a higher BMI is often considered to be more acceptable. Insurers understand that as we get older, fitness levels tend to drop, our bodies change and putting on weight can be quite natural.
By using The Insurance Surgery, we do all the hard work for you and check all possible providers. All you need to do is fill in our quote form once and you will be given free and impartial advice from your dedicated insurance expert. We will do everything on your behalf.
High BMI Income Protection
If you have been classed as having a High BMI and you need income protection, you might find that you can get cover. In some cases, where there are no major health issues alongside a high BMI, it is possible. This would be if your height and weight is within a certain level.
Income protection cover for people with a high BMI will need to be placed with an insurer that is supportive of your health.
Due to the increased health risks relating to being overweight, it is more difficult to get High BMI income protection. This is due to the strong links between obesity and health problems, which may then result in you having time off work if you do become ill.
Applications for High BMI income protection will also be based on whether you have had much time off work recently, and what the circumstances were for this absence.
The rules for getting income protection are a bit more strict than other insurances. This is because it is so much more likely for claims to be made on this type of insurance, for anyone. When someone has a pre-existing health condition, the likelihood of making a claim becomes even higher.
When someone has a higher BMI, it can lead to other health conditions. This means that insurers could see your extra weight as a sign that you are more likely to develop a health condition and be unable to work.
Would recommend using this service

Tom has been incredibly helpful throughout the whole process of getting my life insurance set up. Very knowledgeable and absolutely 'on it' to get me the best product out there.
First Class Experience

Service was first class, Simon kept me informed at every step in the process.I would have no hesitation in dealing with him again.
Great, Quick Service

Dealt with Karl who could not have been more helpful. Made the whole process of getting life insurance far easier than other providers I had approached.
Fantastic!

Approved immediately. Process was so fast and a lot cheaper than I thought. Highly recommended.
If you need more help or a quote for High BMI (Body Mass Index) life insurance, critical illness cover and income protection then you can contact one of our advisers who can help.
Get a Quote