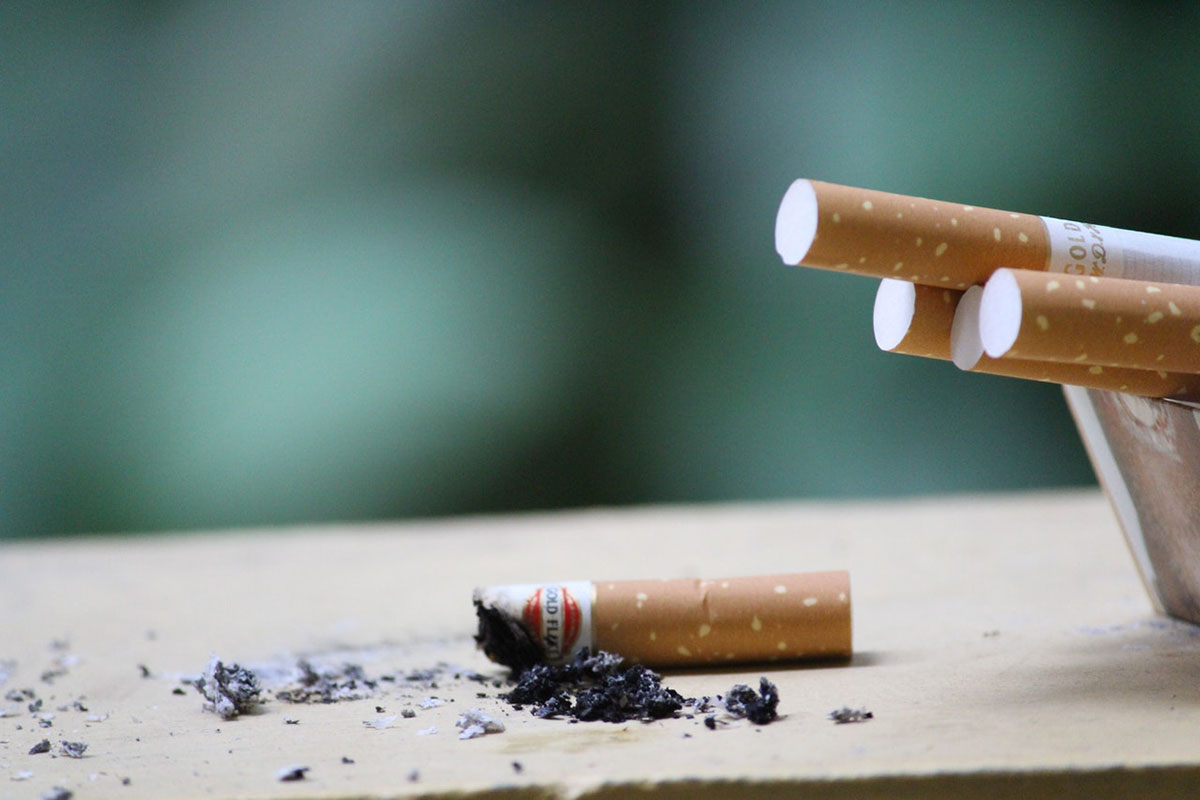 Life Insurance for Smokers and Vapers
At the Insurance Surgery, we are passionate about finding the life insurance policy that you and your family deserve. We are often asked how easy it is to get life insurance if you are a smoker or if you vape. Providers have differing views on smokers, non-smokers, and vapers, as each of these options presents a different level of risk.
Find Out More
Get a Quote
How It Works
Your "risk" is what insurance providers use as an indicator of how likely you are to develop an illness and to pass away, so how likely your family will need a pay out from them. Providers vary on how low or high risk they class vaping. However most, if not all, providers view smoking as the riskiest lifestyle choice. Obviously, if you are a non-smoker then you present the least risk to the provider and will be able to obtain better cover at a better price without an additional loading. To be classed as a non-smoker with most providers, you need to have been nicotine free for the last 12 months. If you already have a life insurance policy in place but have since quit smoking and are nicotine free, we should be able to help you find a policy that will offer you more for a lower premium.
Get a Quote
Would recommend using this service

Tom has been incredibly helpful throughout the whole process of getting my life insurance set up. Very knowledgeable and absolutely 'on it' to get me the best product out there.
First Class Experience

Service was first class, Simon kept me informed at every step in the process.I would have no hesitation in dealing with him again.
Great, Quick Service

Dealt with Karl who could not have been more helpful. Made the whole process of getting life insurance far easier than other providers I had approached.
Fantastic!

Approved immediately. Process was so fast and a lot cheaper than I thought. Highly recommended.
Life Insurance and Smoking
If you're a smoker, you should expect to pay roughly double that of a non-smoker for your life insurance premiums.
This is simply because smoking increases your risks of several medical conditions, including serious life-threatening illnesses such as lung disease, cancer or strokes.
This added risk of developing conditions which may cause your life insurance policy to pay out means that providers want you to pay a higher premium for your cover.
If you have a pre-existing medical condition and smoke cigarettes, the amount you smoke is greatly scrutinised by providers. If they deem the amount you smoke as too much, it can result in a decline.
If you have a policy as a smoker but have quit smoking and haven't used any nicotine products or replacement products in at least 12 months, then you can look at reviewing your policy to get non-smoker rates on your premium. This could save you a significant amount of money over the term of your policy.
If you would like to see if you have the right policy, get in touch. Our expert advisors are specially trained to find you the best policy for your circumstances, and will never tell you to cancel your policy if we can't find you a better replacement.
Get a Quote
Life Insurance and Vaping
Many people find it surprising, but vaping is generally treated the same as smoking by providers in terms of the premium ratings. If you vape your premium will be the same as standard smokers' premiums.
However, the main difference is the amount you vape generally isn't considered by providers, meaning that you probably won't be declined life insurance for vaping too much.
It is also possible to get vapers rates, which are cheaper than smokers' rates but are still more expensive than non-smokers rates. As long as you have been vaping for at least 12 months without using any other tobacco products then you should qualify for this product, and these vaper rates become cheaper the longer you go without smoking tobacco.
Additionally, if you vape with no nicotine, it is possible to be classed as a non-smoker. However both of these products may not be available to you if you have any pre-existing medical conditions.
If you do vape, it is important that you let us know and give us details about whether you use a nicotine based vape pen or not. Once we know everything we need about your circumstances, we can then aim to find you a life insurance policy that suits you and your lifestyle.
Get a Quote
Life Insurance for Non-Smokers
You can be classed as a non-smoker even if you have smoked previously. If you have been free of nicotine products for a minimum of 12 months, you are classed as a 'non-smoker' when you are applying for a life insurance policy and will therefore have cheaper monthly payments.
If you don't smoke or vape, you should have access to much cheaper premiums. However, this depends on your BMI as well as any other medical conditions you may have, as these can increase the price you have to pay.
There are lots of factors that are taken on board when you apply for life insurance cover. Your current health effects your premiums, but also your risk of developing an illness down the line.
Get a Quote
Client: Male
Age: 44
Smoker Status: Non-smoker
Condition: Sarcoidosis
Cover Date: December 2021
Product Type: Level life insurance
Cover Amount: £200,000
Cover Term: 20 years
Premium: £18.54
We were approached by this client on the 5th November 2021 when we got in touch with them to see if they would like to review their policy. We regularly call our customers every few years to ensure that their policy is still right for them.
The gentleman agreed to have his policy reviewed and therefore our advisor Georgina got in touch with him to discuss his life insurance needs as well as any medical conditions he has.
This is when he disclosed that he was looking for around £200,000 of cover over 20 years, and that he has previously suffered from sarcoidosis in 2009.
Georgina took this information and completed some research to assess what the best cover was for the gentleman, and to collect some quotes for him.
Due to the fact that the client recently had covid, the application had to be postponed for 30 days, however after this period had ended Georgina got in touch with the gentleman to give him his quotes. They discussed which option would be best for the gentleman, as well as which quote best fit his budget.
After choosing the most appropriate policy for the gentleman, Georgina applied him to the provider, however they requested further information from the client. This was sent over and they subsequently accepted the application.
On the 17th December 2021 Georgina secured the gentleman £200,000 of cover over a 20 year period for a monthly premium of £18.54.
The gentleman was so pleased with this outcome as he now has better cover than he did previously, and he has peace of mind that he is protected should the worst happen. We are also pleased with this outcome as we have helped another customer to get the best possible cover for their circumstances.
Finding your perfect life insurance policy
Finding a life insurance policy to suit you and your circumstances doesn't have to be difficult. At The Insurance Surgery, we have over 20 insurance providers on our roster. You only ever have to submit your details once to us, and from there we can apply to an array of providers on your behalf.
Using a specialist broker means you have access to more opportunities. Our expert team have years of experience in finding life insurance policies for those with medical conditions and smokers. If you have been declined elsewhere previously, we can find you a policy that works for you, giving you peace of mind for your family. 70% of customers declined elsewhere get accepted through us.
Get a Quote