Mountaineering Life Insurance
Life insurance for mountaineers can vary dramatically dependent on the level (grade) of mountaineering that you go up to. Mountaineering is a broad term and can cover a number of activities such as rock climbing, sports climbing, ice climbing and winter mountaineering. Mountaineering life insurance rates will depend on the level of activity you do and how often you take part in those activities.
Get a Quote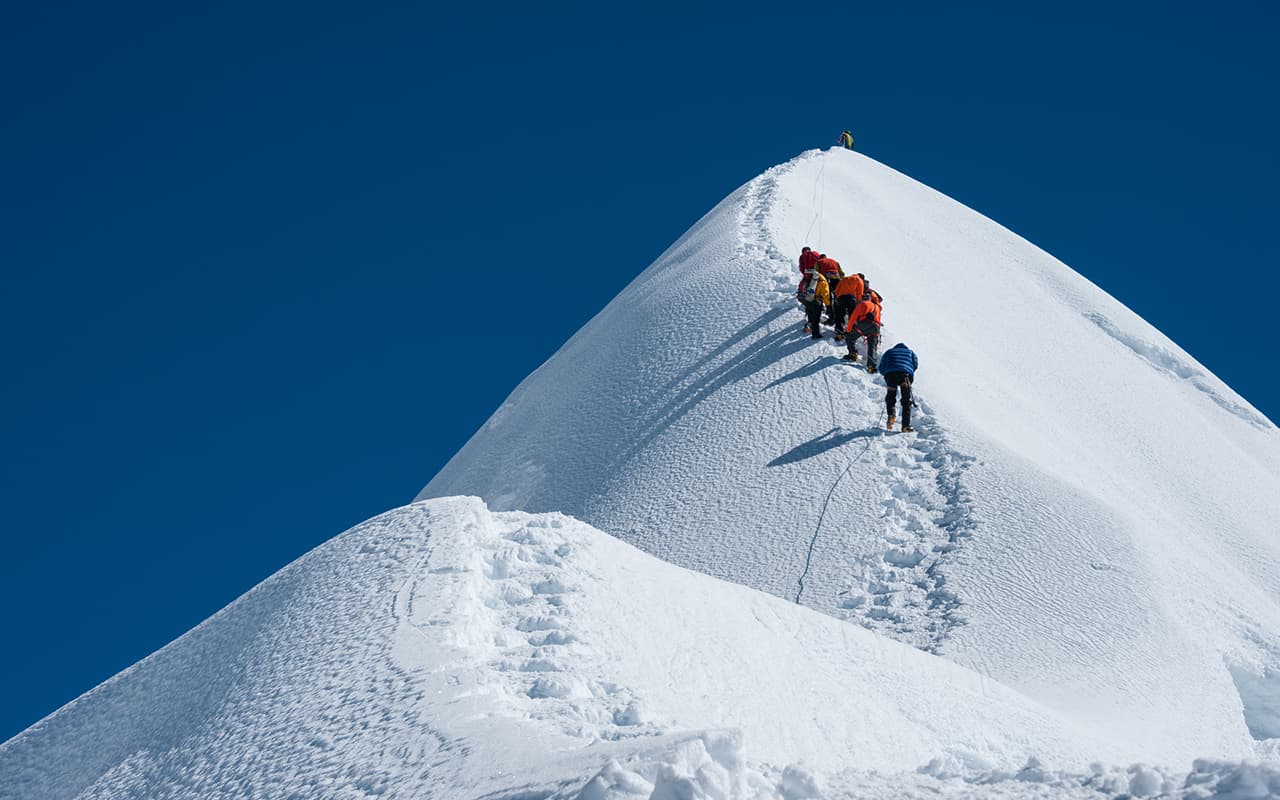 Fantastic!

Fantastic, professional service throughout the process. I would recommend these 100% . If ever you need anything insurance wise, please contact these guys. They will take the strain away and deliver great results
Mark Smith helped my partner and me get life insurance

Mark Smith helped my partner and me get life insurance, which was proving difficult with other insurance with pre medical conditions. He was prompt, kept us up to date and efficient. Thank you!
Super Easy

Easy to deal with and cheaper than any other quote
They got me life insurance when other companies struggled

They got me life insurance companies when others couldn't or struggled. Great to deal with. Highly Recommend.
How Mountaineering Life Insurance works?
Rates for Life insurance for mountaineers will depend on a number of factors which will be assessed by underwriters, such as:
Grade of ascents
Frequency of climbing activity
Type of mountaineering
Member of any clubs / organisations
Previous years of experience
Our team of experts at The Insurance Surgery has been working with mountaineers looking for life insurance since 1999 and we have helped thousands of people to get the right cover at an affordable premium. We understand how life insurance underwriting works for all types of mountaineering so are able to identify which provider may be best for your circumstances.
Mountaineering Life Insurance
Our experience when dealing with mountaineering life insurance is good and we find that a large proportion of our clients are able to get cover at standard rates. Generally people who take part in mountaineering as a recreational hobby will only climb to a relatively low level and therefore lower risk.
Some more serious individuals who do more severe ascents may find that life insurance for mountaineering can be slightly restricted. Some insurance providers are definitely better than others for mountaineering life insurance so it is important to apply to the best company for you which is our specialism
Mountaineering Critical Illness Cover
Critical illness cover for mountaineering is also generally readily available and very often at standard rates with no exclusions. Some insurance providers have stricter underwriting criteria than others when assessing critical illness cover for mountaineers risks. You will generally be asked information about the amount of times you climb / mountaineer each year and to what grade to assess the risks involved with your activity.
Some critical illness cover policies for mountaineers will be offered with exclusions for certain activities based on the grade or severity of climbing activity. Usually in this case, terms for mountaineering life insurance would be accepted at the standard rate with the exclusions relating to the activity applied.
Mountaineering Income Protection
Income protection for mountaineering works in a very similar way to critical illness cover for mountaineering so is often accepted at standard rates with no exclusions. Some insurance providers underwriting criteria for mountaineering income protection is stricter than others depending on claims experience and re-insurers. Our team of experts at The Insurance Surgery will search the market for you to find the best provider for your particular mountaineering activity and income protection.
If your climbing / mountaineering activity is more severe or higher risk then you may find that special terms are imposed to exclude accident and injury resulting for mountaineering with your income protection policy. It is important to make sure that you read all policy wording before you accept any offer of income protection for mountaineering or any other dangerous sports.
About Mountaineering
Anyone one who takes part in any mountaineering or climbing activity will know the dangers involved this so called adrenaline sport. As a mountaineering enthusiast you will be very familiar with the various risks involved with this often harsh and highly unpredictable landscape. The term mountaineering is an incredibly broad term and covers a huge range of activities and risks relating to those activities.
Types of Mountaineering include:
Rock Climbing
Sports Climbing / Bouldering
Winter Mountaineering
Ski Touring
Ice Climbing
Abseiling
Hiking / Trekking