Professional football player Life Insurance, Critical Illness Cover And Income Protection
The most common football-associated injuries affect the lower body, including areas such as the hips, groin, thighs, hamstrings, knees, ankles, feet, calves and shins. It is very common for professional footballers to become injured through tackling manoeuvrers, twisting their body awkwardly, turning, shooting or running. Running or being knocked into by other players also carries an injury risk when tackling. Professional footballers often suffer repeat injuries, meaning that it takes much longer for them to recover. Training sessions also carry injury risks before a competitive match.
Get a Quote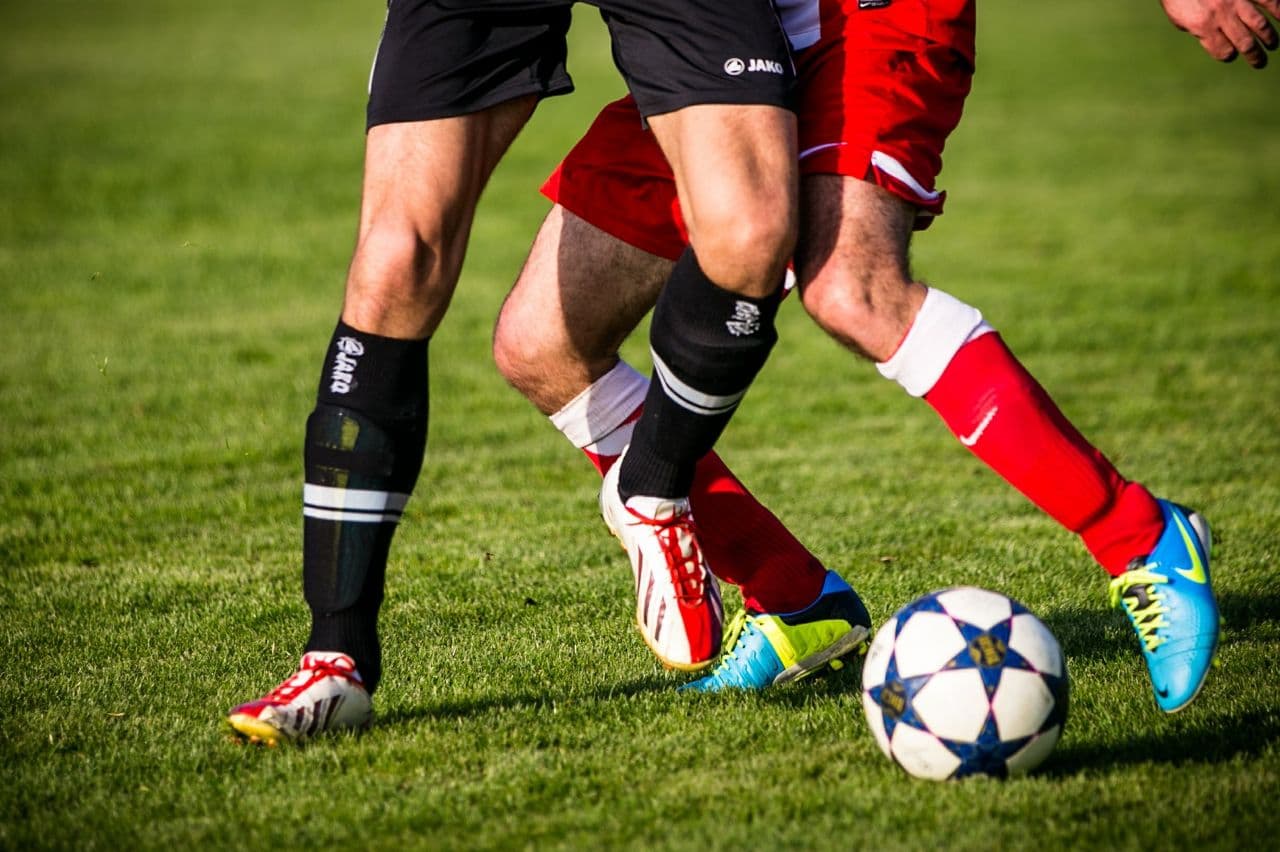 Would recommend using this service

Tom has been incredibly helpful throughout the whole process of getting my life insurance set up. Very knowledgeable and absolutely 'on it' to get me the best product out there.
First Class Experience

Service was first class, Simon kept me informed at every step in the process.I would have no hesitation in dealing with him again.
Great, Quick Service

Dealt with Karl who could not have been more helpful. Made the whole process of getting life insurance far easier than other providers I had approached.
Fantastic!

Approved immediately. Process was so fast and a lot cheaper than I thought. Highly recommended.
Common football injuries include:
Sprains of the ankle: This often happens from running on an uneven surface, or changing direction very quickly on uneven ground. Such movement can put extra stress on ligaments.
Hamstring strains: The hamstrings are strong muscles positioned at the back of the thigh, and are essential for running at speed. Being a professional footballer involves running very quickly, and then stopping and changing direction. This immediate change of pace can place pressure on the hamstring muscles, causing injury. Many professional footballers often use massage and foam rollers to relieve any tension in the muscles.
Groin injuries: Kicking, twisting your body awkwardly, running and jumping can place extra pressure on your inner thigh muscles and your groin area. This is especially the case if the inner thigh muscles have not been stretched properly via side lunges.
Anterior Cruciate Ligament injuries: This is a ligament in the knee that can become injured if it stays still while the rest of the body moves or twists. This type of injury is most common during tackling moves. If the Anterior Cruciate Ligament becomes torn, it may require surgery. If it is sprained, rehabilitation will be required through physiotherapy.
Other possible injuries a professional footballer might endure are calf strain, concussions and head trauma, quadriceps strains and calf strains.
To prevent football injuries, professional footballers should always take the following steps:
Strengthening exercises
Warm up exercises
Cool down stretches after play
Wearing shin guards and the correct footwear
Eating healthily
Keeping hydrated
How Professional football player life insurance, critical illness cover and income protection works:
Many insurers will assess the following main conditions for underwriting an application for professional football player life insurance:
Where you play football
How experienced you are at playing football
Your age
Your current health and fitness level
Safety precautions at your club
Any underlying health conditions
Any medications you are currently taking
Any injuries sustained through playing football
Family medical history
At The Insurance Surgery, we are life insurance specialists that aim to put you in touch with the best insurer for your circumstances. If you are a professional football player and need cover, simply enter your details into one of our online forms for your free no-obligation quote for life insurance.
Get a Quote
Professional football player life insurance
If you are a professional football player, you should have life insurance to protect yourself. Muscular strains and stresses, fractures and sprains are common injuries in professional football players, and can render them unable to play while they recover.
Underwriting for professional football players seeking life insurance cover will depend on the following factors. Insurers may request more details on the following:
How long you have been playing football
The professional level you are playing at
Your physical health and fitness level
Details of medications you are taking
Details of injuries you have sustained
Whether you have sustained injuries that have made you unable to play for long periods of time
Applications for professional football player life insurance will generally be accepted on standard terms by many insurers, but if you have an underlying health condition and a history of football-related injury that stopped you from playing, an insurer may want to discuss your application with you in more detail to determine the element of risk. For instance, an insurer may request a report from a GP, further details of medications you are taking, and any football-related injuries you sustained. At The Insurance Surgery, we have helped many professional footballers find the right life insurance cover for their requirements.
There are a number of additional factors that could affect your professional football player life insurance premiums. These are:
Age
If you smoke
Your general health and lifestyle
Family medical history
Professional football player critical illness cover
As a professional footballer, critical illness cover could be available to you through some insurers. This will however depend on your general health, whether you have any underlying health complications and if you have sustained any injuries that had severe health complications. An insurer may seek some form of medical confirmation from your GP, or access to your medical records.
Professional football player income protection
Income protection for professional football players is often difficult to obtain, especially through high street providers. There is a great risk that a critical injury could be career-threatening, and many footballers have this element of risk. If you would like to have income protection, you will need to speak to a specialist insurer about your circumstances to see if this is a valid option. Contact us at The Insurance Surgery today where we can help.
The Insurance Surgery is a specialist life insurance source for professional footballers. We have helped many people find the right cover for their personal circumstances, and can put you in touch with specialist insurers to find the protection plans you need.
Get a Quote