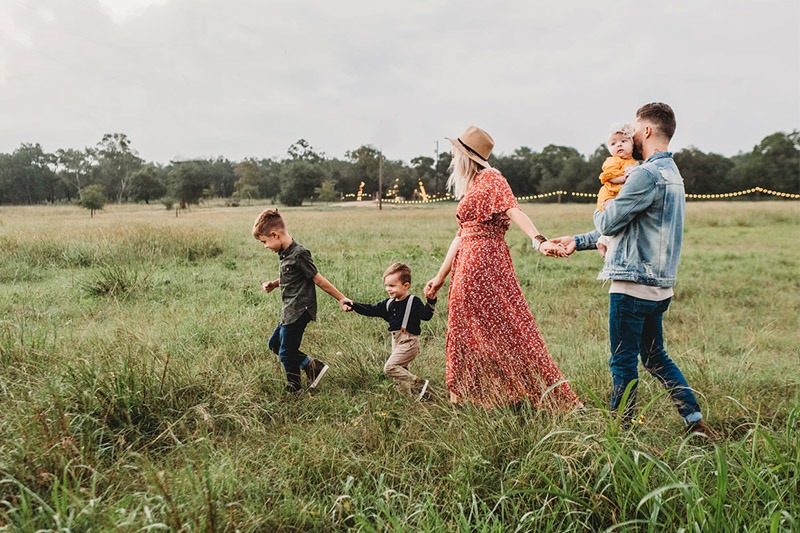 Cheaper Life Insurance to protect your family and provide them with an income…
Our Experts Are Here To Help You Save Money On Your Life Insurance
Talk to us
Get a Quote
Compare Family Income Benefit And Save Money
Family Income Benefit is another type of life insurance that is designed to offer the same cover and can cost you less. Most people will not be told about Family Income Benefit by their advisor or will simply have never heard about this type of cover before.
What Is Family Income Benefit?
A Family Income Benefit policy works in exactly the same way as any other life insurance product, as it pays out a Tax-Free payment on death. The main difference between Family Income Benefit and other life insurance policies is that this type of cover pays-out a regular income rather than a lump sum payment.
The main reason why Family Income Benefit is cheaper than other forms of life insurance is that this product has a lower chance of paying out the full amount of cover than the other life insurance products (e.g. Level Term and Decreasing Term). Put simply, the longer you live and continue to pay your premiums your potential pay-out will reduce in line with the years that have passed.
Why Should I Choose Family Income Benefit?
There is no particular reason why a Family Income Benefit should be considered any better or worse than Level Term insurance other than how you want to receive your pay-out. A Family Income Benefit policy will allow your family and loved ones to continue to live as they would have done before, knowing that they have a guaranteed income to a certain point.
Generally, a Family Income Benefit policy is used for young families with dependent children to provide a cheaper alternative to Level Term (Family Protection) insurance. Some advisers would recommend Family Income Benefit as a cheaper alternative if full cover was unaffordable.
Our team of expert advisers will explain the difference between the various types of cover to help you to decide whether Family Income Benefit is more suitable for you. Where Level Term protection is not affordable or considered to be slightly more than required, then we would generally recommend looking at Family Income Benefit as a cheaper alternative.
Can I Have Critical Illness Cover With Family Income Benefit?
Most insurance providers can offer Critical Illness Cover together with a Family Income Benefit policy in the same way that it can be added to Level Term or Decreasing Term cover. The same principle would apply in the event of a claim and the Critical Illness Cover element of the Family Income Benefit policy would provide an income which would reduce in line with the amount of years past.
There are several options as an alternative to adding Critical Illness Cover to your Family Income Benefit policy. Critical Illness Cover can also be bought as a stand-alone cover if you do not feel that it is sufficient in a Family Income Benefit style policy. Speak to your adviser to find out more about how this works and to compare prices to see which works best for you.
Is Family Income Benefit Cheaper Than Life Insurance?
It is true that premiums for a similar amount of Family Income Benefit to Life Insurance will be lower. The main reason why Family Income Benefit premiums are lower than Level Term cover is that the pay-out towards the end of the term will be less and the cover is paid as an income.
If you were to claim on a Family Income Benefit policy in the early years of your contract, then the payment received would be greater than in the latter years. A Family Income Benefit policy is just another way to ensure that your family and loved ones are financially secure in the event of the loss of an income to your household.
How Much Does Family Income Benefit Cost?
The cost of Family Income benefit will depend on your personal circumstances and which provider you go with.
The cost of Family Income Benefit directly relates to the same elements as any other form of Life Insurance, such as:
Health / Occupation / Extreme sports
Family Income Benefit is also cheaper in your younger years than it is later in life, so it really is worth considering earlier than later. Most people will consider any form of life insurance, including Family Income Benefit later in life when premiums will be higher.
Underwriting for Family Income Benefit is exactly the same as other types of Life Insurance and will depend on:
Health (e.g. Pre-existing medical conditions, family history, smoker status etc.)
Occupation (e.g. Hazardous, working at heights, Offshore etc.)
Extreme / Professional Sports (e.g. High risk, extreme, airborne etc.)
A Family Income Benefit policy is underwritten differently by each insurance provider and decisions can vary dramatically depending on which provider you approach. Our team of Family Income Benefit experts know the underwriting criteria for all leading insurance providers, and it is our job to make sure that we approach the right one for you and your circumstances.
How Much Family Income Benefit Cover Do I Need?
Because a Family Income Benefit pays out a regular income rather than a lump sum, it is important to consider your ongoing living expenses / cost of living. Most people will want to cover the major outgoings, such as:
Bills (e.g. Electricity, Gas, Council Tax, TV, Phone etc.)
Childcare Costs (e.g. Nursery, childminder, school fees etc.)
Travel Costs (e.g. Car, fuel, road tax etc.)
Other (e.g. Holidays, clothing etc.)
Once you know which of the regular monthly costs you would want to cover then you should be able to easily calculate how much you would like your Family Income Benefit policy to provide.
Get a Quote
Would recommend using this service

Tom has been incredibly helpful throughout the whole process of getting my life insurance set up. Very knowledgeable and absolutely 'on it' to get me the best product out there.
First Class Experience

Service was first class, Simon kept me informed at every step in the process.I would have no hesitation in dealing with him again.
Great, Quick Service

Dealt with Karl who could not have been more helpful. Made the whole process of getting life insurance far easier than other providers I had approached.
Fantastic!

Approved immediately. Process was so fast and a lot cheaper than I thought. Highly recommended.
Other Types of Cover Available
Critical Illness Cover pays out a Tax-Free lump sum if you are diagnosed with a serious illness, offering additional protection to Life Insurance.
Each provider has a different list of critical illnesses that they will pay out for. In general, it covers you against most cancers, heart attack, stroke, kidney or liver failure and multiple sclerosis.
The product is designed to pay up to 70% of a working individual's annual pre-tax income as a monthly benefit (tax free) should they be off work due to an unexpected or sudden illness or injury.
With an Income Protection policy in place, you are not restricted on what type of illnesses or injuries you can claim on. You can claim as many times as you want throughout the policy term, with short and long-term options are available starting from 1yr, 2yrs, 5yrs or full cover which usually insures you up to retirement age.
If you're looking for insurance that is specifically designed to cover your mortgage payments, then we suggest considering Mortgage Life Insurance Cover.
Mortgage Life Insurance Cover is put in place to ensure your outstanding mortgage is paid off in the event of death, giving your loved ones one less thing to worry about.
To ensure you are properly covered, you simply need to tell us how much is left to pay on your mortgage and over what term. That is the exact amount of cover and term length you will need to take out.
This type of life insurance is what is referred to as a 'Decreasing Term policy' – as the amount paid out decreases over time to keep in line with your outstanding mortgage balance.
Mortgage Life Insurance can be added onto your Critical Illness Cover.
Renters Income Protection Cover is ideal for those currently renting in the private rental sector in the UK. It has been designed to offer protection for a large percentage of people who would not be able to protect their income should they find themselves unable to work.
It works through paying out a monthly benefit to people who find themselves unable to work due to an unforeseen illness or accident. It can be used to cover the cost of rent, or it can be put towards other living expenses such as utilities, medical bills, and childcare.