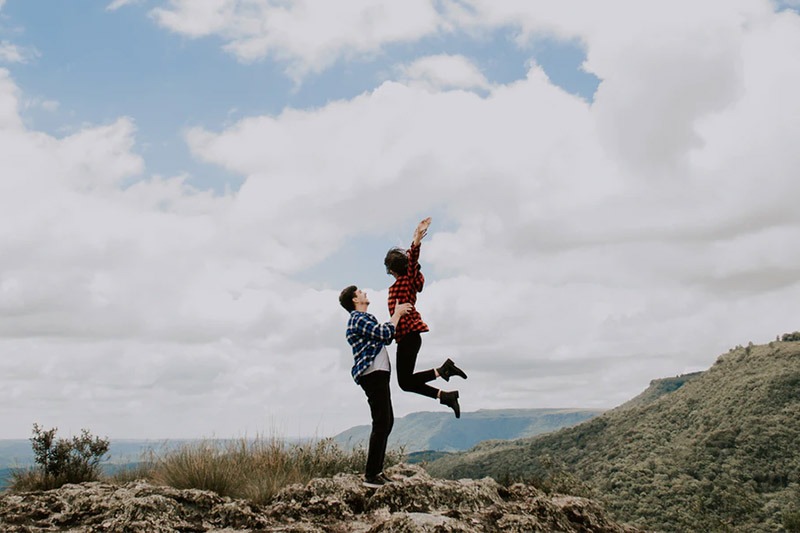 Protecting those you love with Mortgage Life Insurance
Mortgage Life Insurance cover is put in place to ensure outstanding mortgage repayments are paid off in the event of death, giving your loved ones one less thing to worry about. Without Mortgage Life Insurance Cover in place, and if your family can no longer meet the repayments in the absence of this cover, they could be left facing financial issues or even risk losing their home. As the official health and mortgage protection provider for property search giants Rightmove, we can help you find the right cover for your requirements.
Find Out More
Get a Quote
What is Mortgage Life Insurance?
Are you worried about your family covering outstanding debts without you there to help? With Mortgage Life Insurance, you and your loved ones are given the peace of mind that everything has been put in place to secure the family home in the event of your death.
We understand that coping with the sudden loss of a loved one is difficult enough, without the added pressure of having to worry about covering mortgage repayments. This is especially difficult when there is one main income coming into the house.
This specific type of insurance ensures your family are financially supported if you pass away before your mortgage has been fully repaid.
Can you add on critical illness cover or income protection cover?
Many people don't see the benefit of looking into a Mortgage Protection Plan if they don't have a family or dependants left at home, but it can also benefit you if you were to lose your job due to an unexpected accident or injury.
Statistics show that less than 28% of homeowners have Critical Illness Cover and less than 12% have Income Protection Cover.
By adding critical illness or income protection cover, you can be assured that your home is protected whilst you concentrate on getting back to being fit and healthy.
Either of these covers can be individually tailored and added to your Mortgage Life Insurance plan.
Critical Illness Cover – If you were to suddenly get diagnosed with a serious illness, taking out this cover will help you pay off some – or all – of your mortgage. This not only provides you with peace of mind, but can also make a significant difference to your recovery.
Income Protection Cover – If you're unable to work due to illness or injury, this type of cover provides you with a monthly tax-free income – designed to pay up to 70% of a working individuals annual pre-tax income as a tax-free monthly benefit.
What are the benefits of mortgage life insurance cover?
Alongside ensuring that your family are taken care off in the event of your death, a Mortgage Life Insurance Protection Plan can come with several other benefits, such as:
Different market leading cover options
Tailored protection to suit your requirements
Affordable options
Temporary cover before your mortgage starts
Frequently Asked Questions
Similar to how Life Insurance works, Mortgage Life Insurance is used cover your mortgage if you were to pass away.
To ensure you are properly covered, you simply need to tell us how much is left to pay on your mortgage and over what term. That is the exact amount of cover and term length you will need to take out.
If you were to die whilst still paying your mortgage, your family would use this money to pay off the outstanding balance. This will allow them to keep their home without any unnecessary stress.
This type of life insurance is what is referred to as a 'Decreasing Term policy' – as the amount paid out decreases over time to keep in line with your outstanding mortgage balance.
Although similar, Mortgage Life Insurance is specifically designed to cover your outstanding mortgage balance if you were to die before it had been fully repaid.
Unlike with Life Insurance, this type of cover decreases as you pay your mortgage repayments each month. This is because the pay-out will match the outstanding balance at the time of death. This typically makes it cheaper than Life Insurance.
Would recommend using this service

Tom has been incredibly helpful throughout the whole process of getting my life insurance set up. Very knowledgeable and absolutely 'on it' to get me the best product out there.
First Class Experience

Service was first class, Simon kept me informed at every step in the process.I would have no hesitation in dealing with him again.
Great, Quick Service

Dealt with Karl who could not have been more helpful. Made the whole process of getting life insurance far easier than other providers I had approached.
Fantastic!

Approved immediately. Process was so fast and a lot cheaper than I thought. Highly recommended.
Other Types of Cover Available
Critical Illness Cover pays out a Tax-Free lump sum if you are diagnosed with a serious illness, offering additional protection to Life Insurance.
Each provider has a different list of critical illnesses that they will pay out for. In general, it covers you against most cancers, heart attack, stroke, kidney or liver failure and multiple sclerosis.
The product is designed to pay up to 70% of a working individual's annual pre-tax income as a monthly benefit (tax free) should they be off work due to an unexpected or sudden illness or injury.
With an Income Protection policy in place, you are not restricted on what type of illnesses or injuries you can claim on.
You can claim as many times as you want throughout the policy term, with short and long-term options are available starting from 1yr, 2yrs, 5yrs or full cover which usually insures you up to retirement age.
Renters Income Protection Cover is ideal for those currently renting in the private rental sector in the UK.
It has been designed to offer protection for a large percentage of people who would not be able to protect their income should they find themselves unable to work.
It works through paying out a monthly benefit to people who find themselves unable to work due to an unforeseen illness or accident. It can be used to cover the cost of rent, or it can be put towards other living expenses such as utilities, medical bills, and childcare.