Jacqui's Story – A Breast Cancer Survivor Finding Life Insurance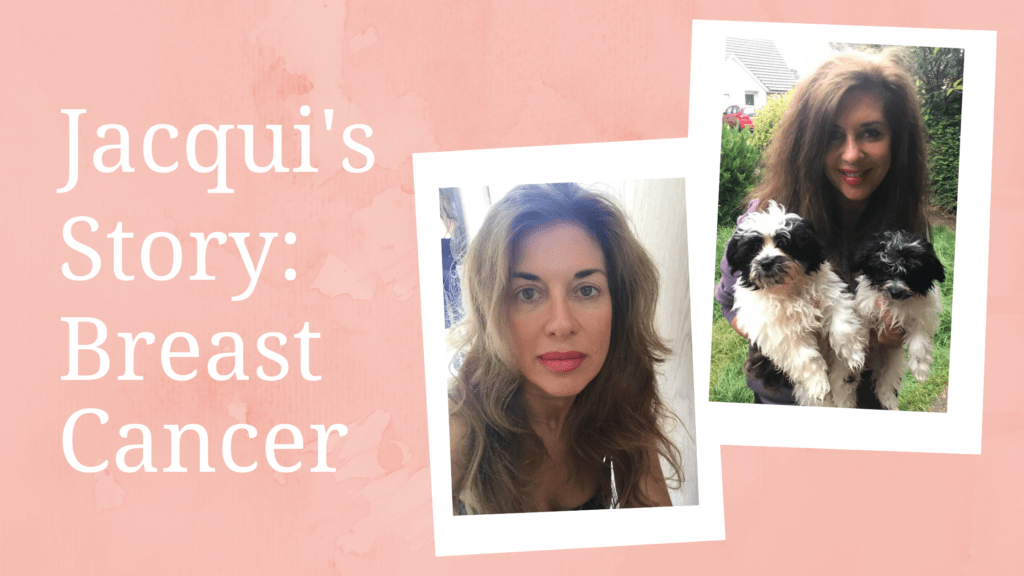 We had the pleasure of speaking to Jacqui Morgan, a recent client who is a breast cancer survivor after going through exhausting treatment back in 2016. She originally reached out to us (The Insurance Surgery) after being told due to her medical history from other providers she was 'uninsurable' and they wouldn't be able to provide her with any type of cover.
Jacqui openly talks about how the life-changing diagnosis was brought to her attention through her routine mammogram almost 4 years ago at the age of 50. She was invited to attend her routine mammogram appointment, which she drove to singing along to the car radio without a care in the world and left bidding the mammographer a friendly farewell, saying 'see you in three years'.
Breast cancer is the biggest cause of cancer deaths in women aged 35-49 and one in nine women will be affected in their lifetime.
Unfortunately, it was not '3 years later' for Jacqui but just a week had passed, and she was called to come back to the clinic. This wasn't alarming at first as it is not necessarily uncommon for people to be called back as there can be technical issues with equipment or sometimes a slight movement can affect the results. In Jacqui's situation, it was none of the above and she was diagnosed with Breast Cancer and told she would have to undergo treatment.
Within weeks of the diagnosis, her treatment began with the highly respected Miss Fiona MacNeil, and surgery took place, along with 21 rounds of Radiotherapy at The Royal Marsden hospital to help beat the life-threatening disease. Jacqui can not praise Miss MacNeil and the nurses enough for their unforgettable support during a very daunting period of her life.
It was a very confusing time for Jacqui as she wouldn't class herself as falling into the stereotypical bracket of someone prone to breast cancer. She has never drunk, follows a vegan lifestyle, and practices Ashtanga Yoga to a high level which shows her level of fitness and strong well-being.
Following the completion of treatment in 2017, the team who cared for Jacqui was able to discharge her from any more hospital procedures but prescribed her with medication to take at home and scheduled routine annual mammograms to help reduce the risk of any cancer returning.
After a traumatic time for Jacqui and remembering her great aunty who sadly passed away from the condition many years ago it encouraged her to put life insurance in place, not just for her but for her daughter too. Due to unforeseen circumstances many years before the diagnosis of Breast Cancer, Jacqui had to cancel her life insurance policy. Her priority now was to find cover and get in place immediately. 
Jacqui contacted many well-known providers and went through the processes of long in-depth discussions around her diagnosis of breast cancer, speaking to numerous people within one company repeatedly about her treatment and chasing her doctors for GP reports. The final straw was after months of waiting and chasing, Jacqui received letters to say she was insurable because of her medical history. 
Faith was not lost for Jacqui as she discovered us, a specialist broker for people with pre-existing medical conditions, on Google and called us up immediately. 
The response she received was the one she had been searching for and we confirmed that it was possible to find her a life insurance policy and promised to keep her updated. Jacqui can not speak highly enough of her allocated advisor.
 "My advisor at The Insurance Surgery, Sam, was a huge help and really knew his stuff. He was so determined and appeared to be on a personal mission to help. Sam told me some insurers would provide me with life insurance, despite my health problems, and worked really hard to find a policy that suited me.
"It's given me huge peace of mind and taken away so much stress to know that if anything should happen to me, then my daughter will be ok as she'd receive a payout of £150,000.
"I can enjoy myself now – I've even got a newfound confidence in life!"
We strongly hope that by sharing this 
story it helps many other women who are breast cancer survivors understand that there is cover out there.
Thank you to Jacqui for being so brave and honest to share her story.
We can provide you with all the information you require on
breast cancer life insurance
or any other policy, as we can help people who previously suffered from medical conditions, so talk to us today.