How to get life insurance if you're diabetic

In the past, it has been very difficult to obtain any form of life cover if you suffer from diabetes, however, there have been vast improvements over the years. Providers are constantly updating their underwriting processes and adding new products to suit their diabetic customers.
We have been helping diabetic customers find the cover they deserve since 1999, and we are passionate about protecting families. We will always try our hardest to get you the best cover possible for you.
"Megan Hammonds was fantastic in helping me obtain life cover as in these uncertain times it was extremely difficult for me to find any company able to offer a type 1 diabetic any cover. Megan not only found a company able to do it but also one with a very reasonable monthly cost. Thank you again, I couldn't have done it without you." – a lovely 5-star review from our customer Stephen McDonald
When applying for diabetic life insurance, providers will need to know some basic facts about your lifestyle and your condition, such as:
Which type of diabetes you have
What medication you take
When you were diagnosed
Your latest HbA1C (blood sugar) reading
Any diabetic complications you have
If you have Diabetes, it is possible for you to get life insurance. If you have no other pre-existing medical conditions, and have no diabetic complications then you can get life insurance fairly easily. The type of life cover you can get depends upon which type of diabetes you have, the two main types of diabetes that insurers see most are Type 1 and Type 2.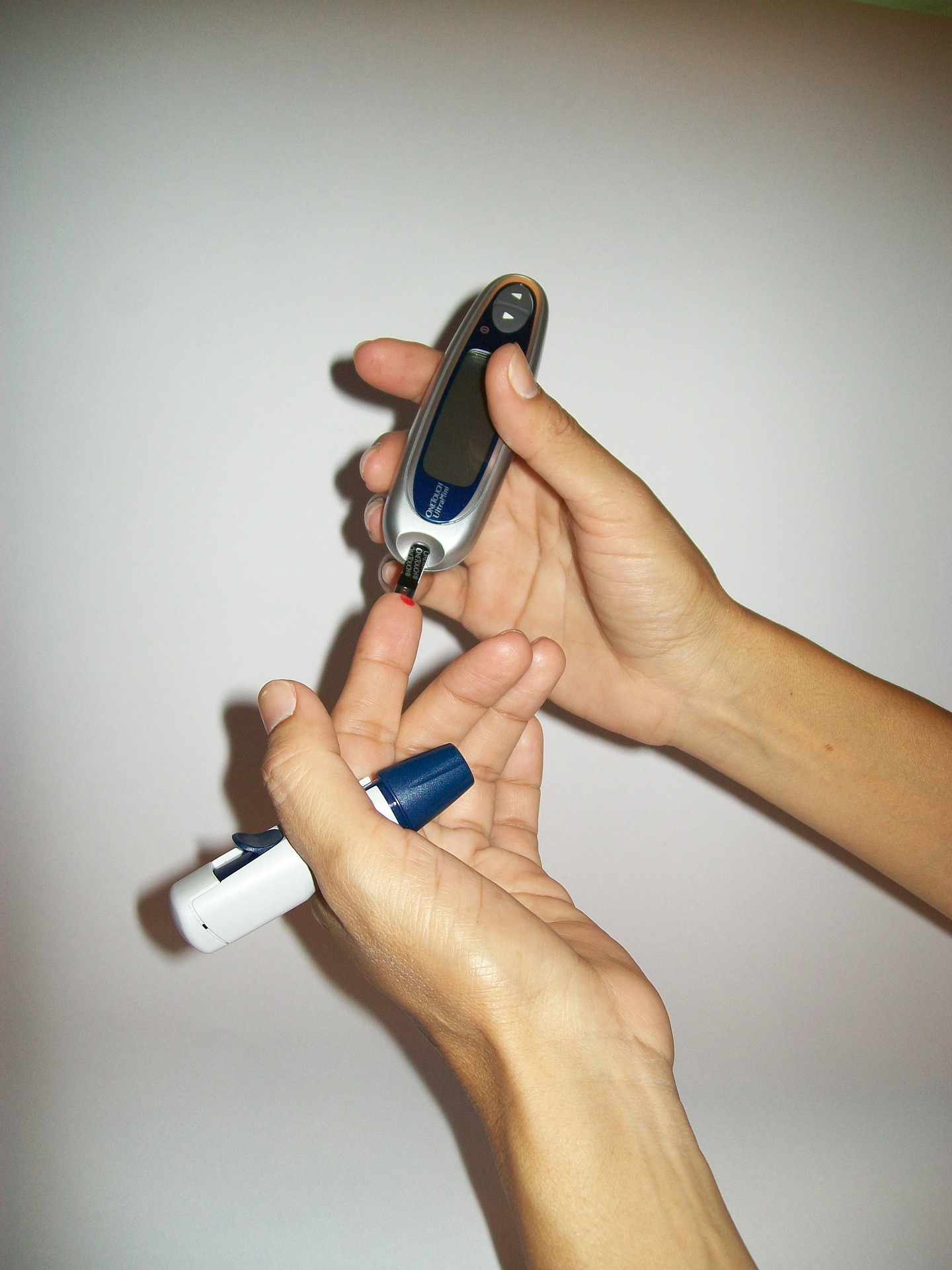 If you have Type 1 Diabetes, your diabetes is well controlled, and you have no complications, then you should be able to get insurance without needing a GP report, however you should expect your premiums to have a loading (price increase) due to the added risk of your condition. If your diabetes is slightly more severe, or you have complications associated with your condition, then it is possible that your application may take longer to process as the provider will request a GP report from your doctor. This usually takes around 4-12 weeks to be completed. If the provider is happy with what they see on the report, you will be accepted and will be able to get life insurance; however, you should expect to pay more for your cover as a result of your diabetes.
In severe circumstances, your application may be declined, this usually happens if your diabetes is extremely badly controlled or you have a lot of other medical complications as a result of your diabetes. If you are looking for diabetes critical illness cover, unfortunately, this type of cover is unavailable to type 1 diabetics. Income protection, however, is available to type 2 diabetics although it is extremely difficult to obtain. You need to have good control of your
diabetes as well as your HbA1C readings being at a continual acceptable level. Find more about Income Protection for Diabetics.
If you have Type 2 diabetes, you should be able to get life insurance. If you have good control of your diabetes and no complications then there shouldn't be any issues with your application. If you have any diabetic complications or have inadequate control of your condition, then the provider may need a GP report to complete your application. As with Type 1 diabetes, you should expect a loading on your premium due to the increased risk of Type 2 diabetes presents to the provider. If the provider deems you to be too high risk as a result of your condition, it is likely that your application will be declined, however this is only in extreme cases. Critical illness cover for type 2 diabetics has recently become available again, however, there are limited providers that offer this product.
It can be difficult to obtain unless you have good control of your condition and it is also possible that providers will exclude certain conditions from your policy; such as cardiovascular conditions. Income protection for type 2 diabetics is also available however it is extremely difficult to obtain; unless you have no complications, great control, and are a non-smoker it is unlikely you can find cover. If you do manage to be accepted for income protection, you should expect to pay more for your cover, normally a 100% loading is added to your policy, this doubles the premiums you have to pay.
To find out more about what diabetes life insurance we can find you or Get A Quote
For those looking for further support and forums – please visit our partners website