Health Insurance & Protection Awards 2019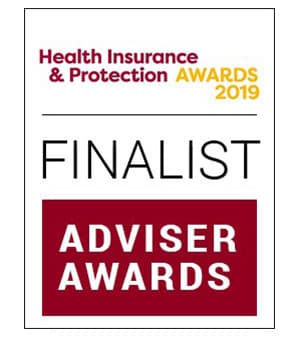 We are delighted to announce that we have been nominated for 4 categories; the Best Adviser Customer Service Award, Best Adviser For Individual Protection Award, Best Adviser Sales & Retention Team and the Business Innovation Award.
This is an amazing achievement for us here at The Insurance Surgery and we are so proud to have achieved this; especially as everyone has been working so hard over the past year to help people find the protection that they deserve. We are also delighted to be nominated for so many categories, as this just shows how hard we work on every aspect of the business to make it the best that it can be.
We help thousands of people a year and we want to keep increasing this number so that people with high-risk medical conditions, a dangerous job or extreme hobby can find the protection that they need, just like any low-risk client can. Each award entry that we achieve will help us to spread awareness for our business so that more people can find us and get covered.
Our customers are at the heart of everything we do, and we hope that this award nomination helps to show this. We are passionate about protecting families and strive to help as many people as possible find the protection they need.
We are looking forward to the awards ceremony later in October and hopefully we will be bringing some awards back with us!