We took on the PKD 20k Challenge!
2020 makes 20 years since the PKD Charity was founded. PKD Charity is the only charity in the UK who exist solely to support anyone affected by
Polycystic Kidney Disease
. They raise awareness and fund life-changing research. PKD are a small charity, but with fundraising – it can really help make a big difference to the thousands of people living with PKD in the UK today. PKD released a 20K PKD Challenge to mark their anniversary and raise vital awareness and funds for their research, and we accepted!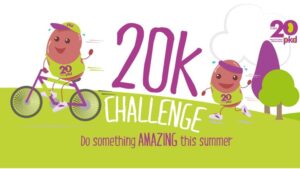 One of our members of our marketing team Chris Pullan took on the 20k challenge, raising £200 and completing 2 rides at 67.85 miles –
https://www.justgiving.com/fundraising/chris-p3
So, what exactly is PKD?
Polycystic Kidney Disease
(PKD) is a genetic disorder that causes many fluid-filled cysts to grow in your kidneys. Unlike the usually harmless simple kidney cysts that can form in the kidneys later in life, Polycystic kidney disease cysts can change the shape of your kidneys, this also includes making them much larger! PKD is a form of chronic kidney disease (CKD) that reduces kidney function and may lead to kidney failure. PKD also can cause other complications, such as:
If you'd like more information about the charity or would like information about how you can get involved in charity activities with PKD, please visit
PKD Charity
. And you can also contact us to learn more about
polycystic kidney disease life insurance
.