17 Ways to Save Money This Christmas
With Christmas fast approaching, you're probably in one of two camps:
The
"don't mention the C-word until December"
side, or the
"is it too early to put the Christmas tree up yet?"
club.
With shops quickly filling up with festive treats, Christmas gifts and decorations, it won't be long before Christmas songs are playing on the radio and there is that festive cheer in the air.
For even the least festive of those amongst us, one thing that is already on your radar is the expense that Christmas brings. No matter how much budgeting and prepping you do, you can often feel the pinch through December and into the new year.
To avoid spending a fortune over the festive period you need to start planning now. It's not about celebrating too early, but preparing so that when the time does come, you're ready for a stress-free Christmas period.
We look at some of the easiest ways to save money in the run up to Christmas with our handy guide to Christmas savings which will make your bank accounts very happy this festive period.
1) Set a Budget
The average Christmas budget per household is around £350. This includes buying presents, travel, decorations and all the trimmings. However, many people easily surpass that depending on how many children they have, the size of their family and if they are hosting Christmas day or not.
This year, prices seem to be rising due to shortage issues so it's time to work out how much you can afford to spend and set a budget to stick to, especially if you have lots of plans with family and friends throughout December to make up for lost time last year.
Start by making a list of everything you have planned, what you'll need for each event and budget for each thing.
Next, make a list of everyone you need to buy Christmas presents for and start jotting down ideas early so you can budget how much you think you'll need for each person. That way you can start putting away money through October and November, helping you to save even more money in December.
2) Shop Around
Making a list of ideas for things to buy as gifts is a great starting point. Gone are the days of circling items in the Argos catalogue, with online shopping being many people's first choice. However, shopping around, both online and on the high street, can see you saving a fortune.
By starting early, you can grab toys and gifts in seasonal sales, Black Friday events and before the Christmas rush. You can get the best choice, at the best prices, without the last-minute stress of tracking down items that are already sold out.
3) Talk to your friends and family
If you've not decided what to buy someone yet, it's so easy to panic buy items that people a) don't particularly want and b) will never use. Buying gifts for the sake of it is a huge waste of money if the person gets no use out of the item. In years to come, it will get passed on to a charity shop unused or re-gifted to someone else.
The best way to avoid this is to ask your friends and family what they would like for Christmas. It's always nice to give people a surprise, but if it is a close family member and it's a given that you'll buy for each other this year, ask them to make a list of things they actually want! If all else fails, treat people to a gift card then you know they'll be getting something they really want.
4) Make your own rules
Lots of families stop buying presents for each other when they start their own families and have children, opting to just buy for the kids rather than every adult too. It's a great way to save money without the awkward scenario of someone giving you a gift who you've not bought for.
It's also worth whittling down who you buy for. If you're someone who usually buys gifts for members of your extended family, your friends, and your colleagues, maybe consider not buying for everyone this year. Christmas is all about spending time together rather than gifts.
If you have a Christmas get together with your friends, why not suggest throwing money in a kitty for a meal or a few bottles of prosecco in place of gifts this year.
With family, why not set a limit to the number of gifts you buy, by introducing a new rule. You could compete to see how much you can buy each other for £20 or make up a rhyme for everyone to follow for each person. One we heard recently was:
something you want, something you need, something to eat and something to read
. Each person then gets four smaller gifts of things they will enjoy.
Just because something is the 'done' thing to do on Christmas Day, doesn't mean that you have to do it! There is no point in spending money on a huge turkey if most of the family prefers chicken, for example. In fact, many people don't like Christmas dinner at all – eat whatever you enjoy! You may find that you end up saving a fortune and you have less to throw away and waste.
The same goes for other traditional foods and plans – do what you want to do this Christmas!
5) Secret Santa
Secret Santa is perfect if you have a group of people who you usually buy for. Whether it be your friendship group or the full family, drawing names out of a hat and buying for one person rather than 15 is a great way to save money this Christmas.
You also have the additional fun of not knowing who has who and guessing who had who once everyone has opened their gifts. It's especially a good idea for the office or with your friendship group.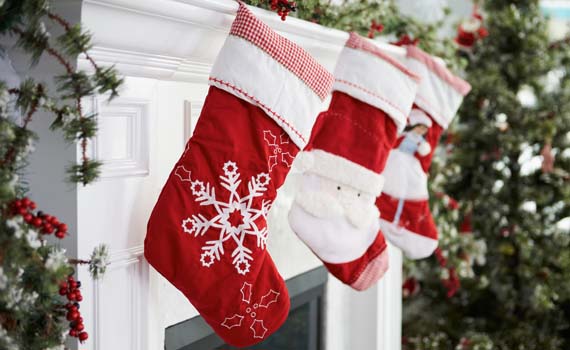 6) Start saving now
It's difficult to pay for Christmas out of December's pay packet alone, so it makes sense to save up as much as you can beforehand. Putting aside a little bit each month throughout the year is ideal, but it's not too late to start. Even a small amount over the next couple of months can make all the difference.
It's up to you whether you transfer money at the beginning of each month into a savings account, or save the cash at home, but you'll soon see the pennies turn into pounds. Lots of people also empty their purses, wallets, and pockets at the end of each day or each week and anything left in there, from coppers to notes, can go towards Christmas.
Committing to saving a regular sum each month is more effective than simply saying you'll save whatever you have left over though.
If you are wanting to save, try to be realistic. It needs to be manageable, so don't aim too high. If you need to cut back in other areas, why not make your own 'fakeaways' at home at the weekend instead of going out for meals or ordering in a takeaway? You could also try going
sober for October
to save the money you'd spend on alcohol.
Other people use Christmas as an incentive to quit smoking. You can track how much you'd usually spend on cigarettes and pop that away towards Christmas too. Quitting smoking is also great for your health and can help to lower your life insurance premiums.
7) Follow pages on social media
There are so many groups on Facebook and pages on Instagram that help people find good deals, reduce their spending at supermarkets and discover bargains. Have a look around and ask your friends if they know of any, then invite each other into them to pick up tips and tricks on how to budget.
No matter how much people earn, they like a bargain and once a bargain has been found, they love to share that with others. We all love to show off a new purchase that we got a good deal on, and so do thousands of others online. Social media can be the perfect place to find the best bargains.
8) Consider starting some new Christmas traditions
We've already mentioned setting new rules and starting new things with your family, but that doesn't have to stop at gift giving. There are so many new traditions that you can start with the whole family which are fun to do, get everyone together but also save money for you all.
If you usually buy crackers and place settings, why not give making your own a go? A personalised touch is so lovely on Christmas Day when everyone sits round the table for dinner.
The sending of Christmas cards can also all add up. If you want to save on cards and postage this year, embrace the digital age and send e-cards to your friends and family, or use social media instead.
If you tend to go Christmas shopping with someone else each year, you could ask them to spread the tradition out with you and split the shop between the next couple of months. This will help you both spread the cost, save for each trip and give each other ideas for gifts too.
Why not try to make gifts and treats by hand too? You might discover a new skill that you're brilliant at and enjoy.
9) Pre-order your food shop
As the Christmas stock starts to make its way onto the shelves, there are tempting festive treats at every turn. It's hard enough now during October with Christmas on one side and Halloween treats on the other, but as we get closer to the big day it gets even harder.
If you're known for throwing anything and everything into the trolley as you walk around the supermarket, why not give an online pre-order a go?
A lot of us have taken advantage of ordering our food shop online over the last 18 months. It has helped people shielding or isolating, reduced the amount of people in one place at one time and made us feel a little safer.
Pre-ordering your food shop online means you don't have to fight the crowds and put yourself in a situation where you may feel unsafe. It also means that you don't have to make a shopping list of items, forget the essentials, and buy things that you see on offer that you may not need.
It can help you save money as well as being a much nicer experience. You can then choose to get your shop delivered or pick it up from the store.
10) Book train tickets in advance
If you are visiting family and friends further afield at Christmas, going on a Christmas night out or looking to enjoy a festive weekend away together, train fares can skyrocket over the holidays.
Make sure you pre-book your train tickets to get them at the best price. Rail operators generally launch tickets 10-12 weeks before the date of travel and cheap tickets vanish quickly, but you can sign up to get a free alert when your tickets go on sale.
Even if you leave it late, it's always worth checking online sites such as Trainline before boarding, as you can usually get the train cheaper through there than if you buy your ticket from a conductor on board.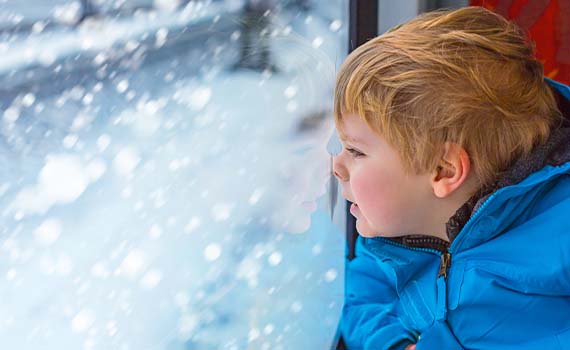 11) Shop second hand
Don't be scared to shop second hand! You can find all sorts of treasures in vintage shops, charity shops and car boot sales which will make amazing gifts. Whether it's books and games, consoles and electrics or clothes and shoes that you're looking for, you can find perfect, nearly new items second hand to save money. If friends and family have expensive taste, it's well worth scouring the market for a bargain.
Online there are also lots of outlets to use such as eBay, Depop and Vinted. You should also look on Facebook Marketplace, where you'll find items being sold locally. You can usually find anything and everything on there within a few miles from your home, and it will also save on postage costs.
If you need to order online, do it well in advance so you can avoid extra fees for fast or next day delivery, and you know that it will turn up in time for Christmas.
12) Use a broker for any life admin needed
Life admin can seem like a never-ending to-do list. It always feels like there is something else to sort out when you have a family to raise, a household to upkeep and bills to be paid. One thing that can help massively is to use a broker when you need to get something like life insurance in place.
If your circumstances are complex, you might want to consider using The Insurance Surgery. We are experts in the insurance market and can often find you better cover at a great price than if you were to compare options alone. We also help you if you ever need to make a claim.
If you have a pre-existing medical condition, we are the UK's number 1 insurance broker on Trustpilot. We can help you find the life insurance cover that you want and deserve. In the run up to Christmas, every little saving helps, so we can help you find an affordable life insurance policy for your budget.
You can fill in a quick and easy
online quote form here
and one of our team will be in touch to find out everything we need to know before applying to life insurance providers on your behalf.
What makes using The Insurance Surgery even better is that it doesn't cost you a penny. All our fees come from the insurance provider rather than your pocket, helping you save on consultation costs as well as your life insurance policy.
If you're looking to
switch life insurance providers
, you can find lots of information here, and we can also help if you have been
declined elsewhere
.
13) Take advantage of Boxing Day sales
Boxing Day sales are perfect if you like to start planning for Christmas early. You can find amazing deals on gifts, decorations and wrapping paper in the sales after Christmas this year, so that you're fully stocked ready for next year. You can find deals both online and on the high street.
If you shop in the sales between Christmas and New Year, you can pack your haul away with the Christmas decorations when you take down the tree and store them all away in the garage or loft.
One top tip is to make a note of everything you do buy, as you'll no doubt forget what's already covered off by this time next year when you start to think about Christmas again.
That way you won't start buying bits that you already have and paid less for last year!
14) Have a clear out before Christmas
A pre-Christmas clear out as a family does wonders! Your wardrobe is probably full of items you no longer wear, and your children's wardrobes probably have clothes in there that don't even fit. This is a great place to start in terms of a clear out.
Next on the list should be toys, ready for the next lot to arrive in the house at Christmas.
You can either sell everything on eBay or Facebook Marketplace to get extra money together for Christmas, or if you're feeling charitable, donate everything to those who are less fortunate than you. Food banks and charities are often looking for donations in the run up to Christmas.
15) Research borrowing options
If you do need to borrow money to cover your Christmas spend, it could come at a price in interest and fees. That money can be used for something much more worthwhile or leave you with debt that you may struggle to pay off.
Paying back the debt could be expensive and if you miss payments there'll be a negative impact on your credit score. It could affect your future ability to get any type of credit at all, so be incredibly mindful if you are wanting to increase your borrowing.
Make sure you do your research, shop around and find a good option for you. 0% interest credit cards and loans are a lot more manageable if you are looking at borrowing short term.
16) Have cover in place for if the worst was to happen
It's not a nice thought, but if you were unable to work after an accident or illness, Christmas would be a completely different picture. Taking out a
critical illness policy
to protect yourself and your family for the future is a good way of making sure you'll manage financially if anything was to happen.
Most critical illness cover policies will provide a lump sum cash pay-out if you were involved in an accident and suffered an injury that prevents you from working, or develop an illness that means you cannot work. This will depend on any exclusions on the policy.
Many people decide to take out a critical illness cover once they purchase a house and have a mortgage to cover, or if they have children and need to support their family.
If you do not have Critical Illness Cover in place, we can help. You can fill in our
online quote form here
and one of our expert team will give you a call to see what we can do to protect your future.
17) Finally, remember what Christmas is all about
Christmas isn't all about giving, receiving, eating, and drinking. It isn't about who has the biggest Christmas Tree on Instagram or who has the best lights up down the street. It isn't about who can create the biggest pile of presents to show off on Facebook.
If you are Christian, it is about celebrating the birth of Jesus. If you are not necessarily religious, it is about spending time together as a family and being thankful for being together.
Getting into hundreds or even thousands of pounds worth of debt for what is essentially one day of the year is not worth it. You don't have to spend a fortune to have an amazing Christmas and after being in lockdown last year, let's make Christmas 2021 the best one yet.