Over
30,000

happy customers since 1999

.
What is Income
Protection
?
Income Protection Insurance is similar to critical illness cover. It is an insurance policy which pays benefits to policyholders who are incapacitated. They may be unable to work due to illness or because of an accident.
If circumstances change overnight and you are unable to work, you can be prepared for the unexpected by having a policy in place. It would allow you to continue to pay for your home and put food on the table.
There are many things to consider when you are self employed, including income protection if something was to prevent you from working. If the Covid-19 pandemic has taught us anything, it's that circumstances can change overnight. Having Income Protection in place is the best way to cover yourself if you are unable to earn a wage to provide for yourself and your family.
In this article, we explore some of our frequently asked questions and give you all the information you need before taking out an Income Protection policy.
We Partner with Top
UK Providers
.
The Insurance Surgery is a broker, so we can explore the whole market to find you the best price for your income protection policy for your individual circumstances. Currently, we have 12 insurance companies that we are able to find quotes for self employed income protection from. These include big names such as:
How Might Income Protection
Benefit the Self Employed
?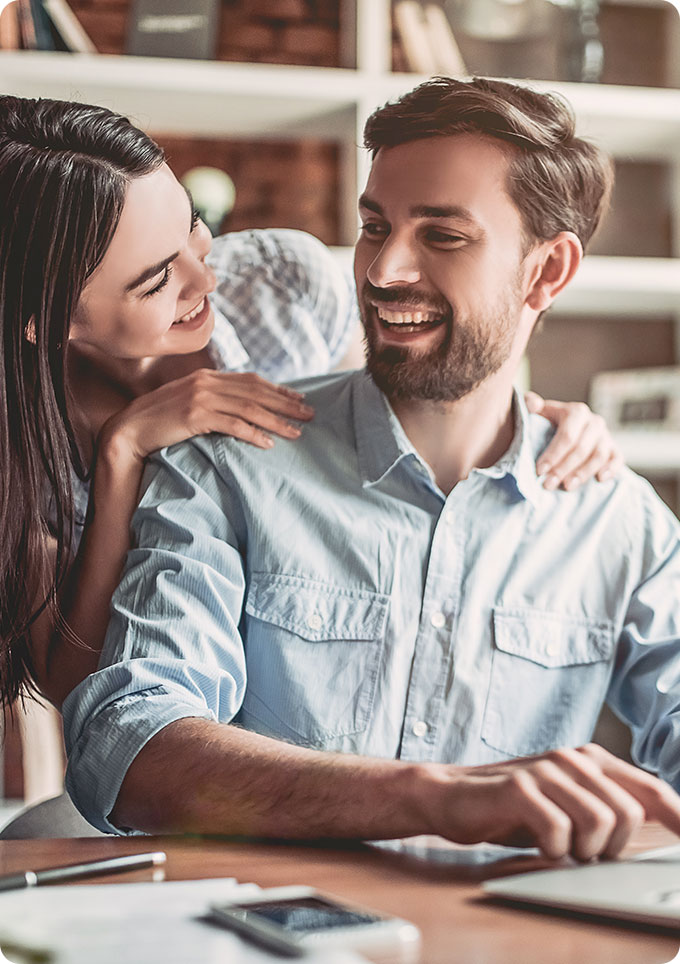 As self-employed people don't benefit from sick pay or redundancy pay, it might be worth having self-employed income protection. By getting income protection insurance, self employed people can stop worrying about what would happen if they were too ill or injured to work.
With a self employed income protection policy, you will have peace of mind that even if you couldn't work, you'd still have some self-employed income for mortgage payments, debts and bills.
You would still be able to look after your home and provide for your family, as well as possibly maintaining the same lifestyle that you enjoy now. This would all depend on how much cover you take out.
It can be especially attractive to people who work in dangerous industries where they are at high risk of being injured and unable to work.
Find out more about a Dangerous or Hazardous Occupation
Neil's Story
Age: 52
Occupation: Bathroom Salesman
Condition: Bowel Cancer

"I have been a British Friendly member for around four years. Unfortunately, around a year and a half ago, I became unwell and had pains in my belly. I consulted my GP about this pain who recommended that I went for a colonoscopy."
Based on the results of the colonoscopy Neil was diagnosed with stage 2 Bowel Cancer. He then had surgery to treat the cancer.
"It was quite a long journey for me, but I had the peace of mind knowing that I had Income Protection cover in place for when I was out of work.
Throughout my claim I was in touch with my dedicated Claims Manager, James. He knew my case inside out so was able to assist me when I needed him. He was very empathetic and very understanding. I felt that I could talk to him about literally anything to do with my claim and he was exceptionally good."
As Neil neared a return to full-time work, his Claims Manager James rang to let him know about Recovery Support Benefit. This is a discretionary payment paid to long-term claimants, supporting them after they return to work.
In addition to the weekly benefit he received during his claim, Neil received £1,292.32 as a Recovery Support Benefit payment.
"Once I'd returned to work for a month, I received a Recovery Support payment to help me transition back to work – so it was very valid. Obviously being out of work, being sick and lacking in my mobility was a mental strain, but knowing that you've got something in place to pay your mortgage like Income Protection gave me great positive experiences.
It was such a relief knowing that I wouldn't lose my house because of my illness. Therefore, if you're self-employed and able to afford it, it's a must."
Neil is now fully recovered and back to work. Although he had a rough ride, it is a relief for him to know that if he has any issues again, he has the support he needs.
SWIPE TO CONTINUE READING
If you have any further questions about Self Employed Income Protection, now is the best time to contact The Insurance Surgery to begin the process. You can do this by using our quote form to fill in all your details, and a member of our expert team will contact you. Alternatively you can call us directly on 0800 083 2829 to speak to someone about your circumstances.
At The Insurance Surgery, we are the UK's No.1 Specialist Insurance Broker. We are experts in life insurance and other insurance policies for people with medical conditions, dangerous occupations and those who are self employed. 70% of people declined elsewhere can get an insurance policy through us.
But don't just take our word for it… We have helped thousands of individuals and families protect themselves and their financial future since 1999.
Fantastic!

Fantastic, professional service throughout the process. I would recommend these 100% . If ever you need anything insurance wise, please contact these guys. They will take the strain away and deliver great results
Mark Smith helped my partner and me get life insurance

Mark Smith helped my partner and me get life insurance, which was proving difficult with other insurance with pre medical conditions. He was prompt, kept us up to date and efficient. Thank you!
Super Easy

Easy to deal with and cheaper than any other quote
They got me life insurance when other companies struggled

They got me life insurance companies when others couldn't or struggled. Great to deal with. Highly Recommend.