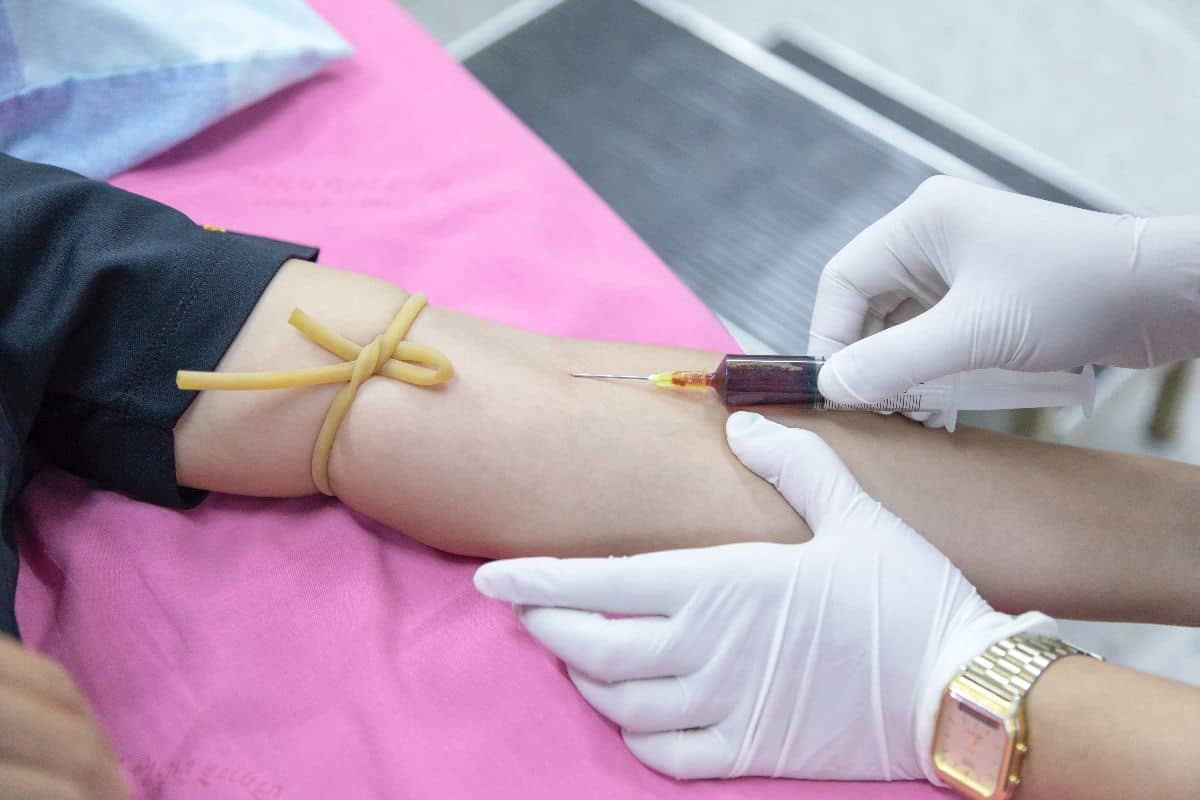 Thalassaemia Life Insurance, Critical Illness Cover And Income Protection
Thalassaemia is a condition which affects the regulation of haemoglobin in the blood. Those suffering with the condition generally tend to either not produce enough haemoglobin, or none at all. Haemoglobin is an important substance in the bloodstream, at it helps to carry oxygen around the body. Sufferers of Thalassaemia tend to be anaemic, often very tired, and very pale in appearance.
Find Out More
Get a Quote
There are different kinds of Thalassaemia, which can be divided into alpha and beta categories. Beta Thalassaemia is more serious. It is also possible to have 'Thalassaemia Trait', in which you are a carrier of the condition, but do not experience symptoms. Those who are carriers have a high risk of having children with Thalassaemia.
Thalassaemia can have a great impact on a person's day-to-day living, with the potential to pass the condition on to their children. The condition can cause organ failure and damage, and in extreme cases, be life-threatening. Thankfully, in the present day modern treatments are helping people to live longer with Thalassaemia. Many people are living well into their 50s and 60s following initial diagnosis.
Those with Thalassaemia tend to have their symptoms identified when they are just a few months old. It is also possible to have the condition identified in late childhood or even adulthood. Those suffering from Thalassaemia tend to experience the following symptoms:
Breathlessness
Anaemia
Heart palpitations
Pale skin
Inflated levels of iron in the body
Heart problems
Liver problems
Hormone irregularities
Fertility issues
Fragile bones
Those with Thalassaemia will typically require specialist care. Treatments and lifestyle factors which can help ease symptoms associated with the condition include:
Blood transfusions
Chelation therapy (treatment in which a build-up excess iron is removed from the body)
Healthy diet
Exercise
Being tee-total
Not smoking
A stem cell transplant
A bone marrow transplant
How Thalassaemia life insurance, critical illness cover and income protection works:
An insurer will generally assess the following criteria when considering a life insurance application for a person with Thalassaemia:
The severity of your condition and/or symptoms
Any other underlying health conditions
Medical treatments undertaken
Prescribed medications
Whether you smoke
Whether you can work as a result of your condition
Your family's medical history
At The Insurance Surgery, we are leading Thalassaemia life insurance specialists. We take a close look at your circumstances and desired cover to identify the best life insurance providers that meet your requirements. Just fill in an online form to receive a free no-obligation Thalassaemia life insurance quote.
Get a Quote
Thalassaemia life insurance
Underwriting for Thalassaemia life insurance will depend on several factors that insurers will examine in relation to your condition. An insurer may ask you for further details regarding the following:
Your blood test results
Medical notes/GP reports
Whether you smoke
Medications being taken to regulate your condition
Any other underlying health conditions
Any surgeries undertaken
It is possible that an insurer will accept you on standard terms for life insurance, even if you have Thalassaemia. It is likely that an insurer will require copies of medical records and a report from your GP to see how your condition affects you on a daily basis, and to determine your level of risk. If your condition is of low severity, you may be offered cover with standard terms. If however you have complications and severe symptoms, life insurance may be offered to you with high premiums, or even declined. Talk to us at The Insurance Surgery today for more information about insurers that will offer you cover for your situation.
Thalassaemia critical illness cover and income protection
Critical illness cover and income protection is generally unavailable for those suffering with Thalassaemia, due to the associated risks and complications linked to the condition. If you have Thalassaemia Trait and are a carrier of the condition, you may still be able to get income protection on standard terms if you do not have symptoms. An insurer will require access to your medical records and details of any times you have had off of work as a result of illness.
Would recommend using this service

Tom has been incredibly helpful throughout the whole process of getting my life insurance set up. Very knowledgeable and absolutely 'on it' to get me the best product out there.
First Class Experience

Service was first class, Simon kept me informed at every step in the process.I would have no hesitation in dealing with him again.
Great, Quick Service

Dealt with Karl who could not have been more helpful. Made the whole process of getting life insurance far easier than other providers I had approached.
Fantastic!

Approved immediately. Process was so fast and a lot cheaper than I thought. Highly recommended.
The Insurance Surgery is a specialist life insurance expert for those suffering with challenging medical conditions such as Thalassaemia. Talk to us today about your life insurance requirements and we can compare the market to find the right insurers that suit your needs.
Get a Quote