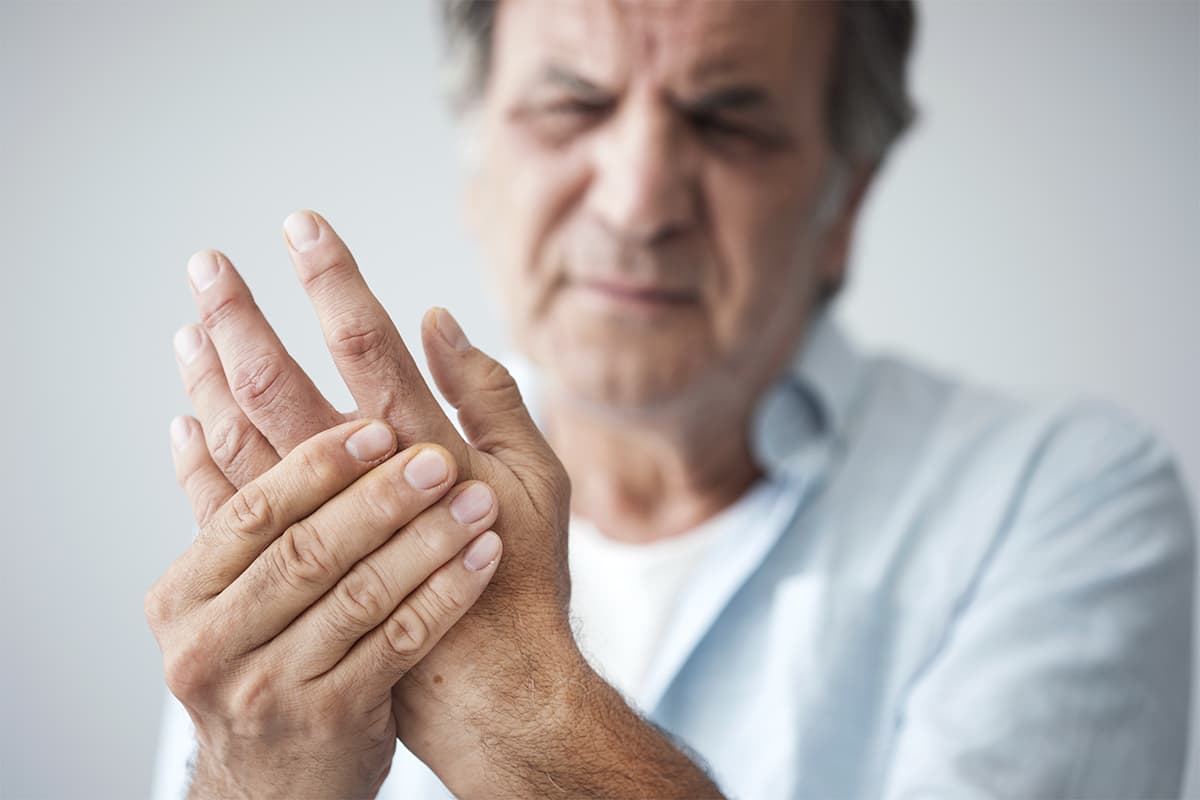 Here at The Insurance Surgery we are experts in finding the right cover for you. No matter what type of arthritis you have, our team of expert advisors will help you to find the cover you deserve. Whether you are looking for arthritis life insurance, critical illness cover, or income protection; we will help you to get the best deal possible.
Find Out More
Get a Quote
How Arthritis Life Insurance Works
There are a few key pieces of information a provider would want to know before they assess your application for arthritis life insurance, such as:
Date of diagnosis
Treatment or medication
Severity of symptoms
Any surgery or hospitalisation
Any other medical conditions
Our expert advisors will ask you some medical questions to assess the severity of your condition and to see what cover you are available for.
Get a Quote
If you suffer from arthritis, and are looking for arthritis life insurance, it should be fairly easy to obtain. If your arthritis is mild, or you haven't had any serious complications associated with your condition, then it is possible that you can be offered cover at standard rates (the same price you would pay if you didn't have any medical conditions). However, if you have suffered with problems as a result of your arthritis then it is likely that a provider will add a loading onto your premium. Some other factors that could affect your premium include, your BMI, your smoker status or any other medical conditions you may have.
Arthritis Critical Illness Cover
Unfortunately, arthritis critical illness cover isn't as readily available as arthritis life insurance. Depending on the severity of your condition, you may either have to pay more for your cover, or you may have an arthritis exclusion placed onto your policy. It is also possible that you may not be able to obtain arthritis critical illness cover and your application may be declined if the providers deem you as too high risk. This obviously depends upon the type of arthritis you have as well as your symptoms and medication, as some forms of arthritis are more accepted by providers than others.
Arthritis Income Protection
Arthritis income protection is similar to arthritis critical illness cover, in terms of its difficulty to obtain. However, arthritis income protection can be even harder to get depending upon the severity of your condition. Furthering this, it is highly likely that providers will include an arthritis exclusion with your policy due to the fact that your condition presents too much risk for the insurer to cover. It is even possible that you may have your application declined if you are classed as too high-risk by providers.
Arthritis Whole of Life Insurance Cover
It is also possible for arthritis sufferers to obtain whole of life insurance. Arthritis whole of life cover is fairly similar to arthritis term life insurance, however due to the fact that it is guaranteed to pay out the premiums are significantly higher. The type of arthritis you have could also affect the price of your arthritis whole of life cover, as if your condition is more severe providers will add a loading (price increase) onto your policy.
Would recommend using this service

Tom has been incredibly helpful throughout the whole process of getting my life insurance set up. Very knowledgeable and absolutely 'on it' to get me the best product out there.
First Class Experience

Service was first class, Simon kept me informed at every step in the process.I would have no hesitation in dealing with him again.
Great, Quick Service

Dealt with Karl who could not have been more helpful. Made the whole process of getting life insurance far easier than other providers I had approached.
Fantastic!

Approved immediately. Process was so fast and a lot cheaper than I thought. Highly recommended.
Arthritis is a common condition that causes pain, swelling and inflammation in the joints. There are many different types of arthritis, the 3 most common types of arthritis are: osteoarthritis, rheumatoid arthritis and psoriatic arthritis.
Arthritis Stats (UK):
Around 10 million people have arthritis in the UK
Arthritis often affects people in old age however it can also affect people throughout childhood
Arthritis is the 2nd biggest cause of sick leave in the UK
Currently there isn't a cure for arthritis, however there are many treatments that can help
There are a wide variety of possible symptoms that you may have, this depends upon the type of arthritis that you may have developed. The most common symptoms include:
Joint pain, tenderness and stiffness
Inflammation in/around joints
Restricted joint movement
Warm/red skin over affected joint(s)
Weakness and muscle wasting
Osteoarthritis is the most common type of arthritis, and it starts with the roughening of cartilage. Once this happens, the body tries a "repair" process to try to make up for the loss of this important substance. This can cause tiny bits of bone (osteophytes) to grow at the end of joints, an increase of thick fluid inside the joint and the joint capsule can stretch causing the joint to lose it's shape. This can then lead to damage inside the joint as well as pain and stiffness.
For more information visit: Osteoarthritis Life Insurance
Psoriatic arthritis is an auto-immune condition, meaning that the body's immune system causes painful swelling and stiffness around joints, as well as a red, scaly skin rash (psoriasis). This rash can affect several places on the body i.e. elbows, knees, back and scalp. It is also common to have severe fatigue as a result of psoriatic arthritis. Normally, people develop arthritis after psoriasis however it is possible to have arthritis with no psoriasis at all.
For more information visit: Psoriatic Arthritis Life Insurance
Rheumatoid arthritis is an inflammatory arthritis and is also an auto-immune condition. Similar to psoriatic arthritis, the body's immune system mistakenly attacks joint tissue causing inflammation and extra fluid to gather. The inflammation and extra fluid in joints can cause pain, damage the bone and joint, and the extra fluid can stretch the joint capsule (which is irreparable) and irritate nerve endings.
For more information visit: Rheumatoid Arthritis Life Insurance
The Insurance Surgery is a leading life insurance expert for Arthritis and we have helped thousands of families, individuals, and businesses to protect themselves financially. We also offer a leading specialist Arthritis Travel Insurance service (see below). For more information about Travel Insurance visit: Arthritis Travel Insurance
Get a Quote