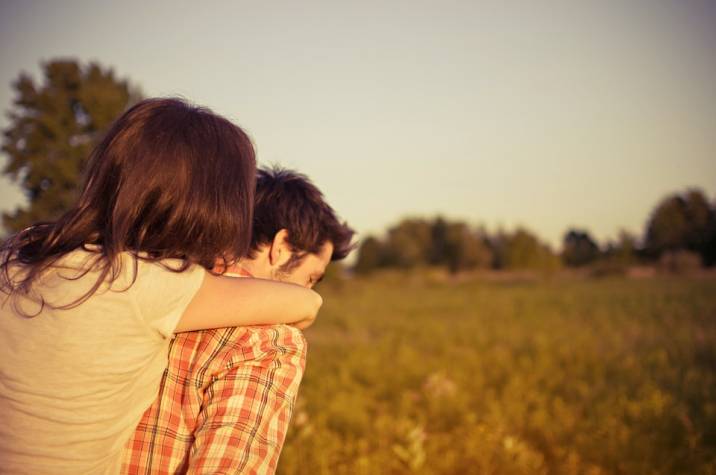 Underweight Life Insurance, Critical Illness Cover And Income Protection
The BMI index enables you to determine whether your weight is healthy (based on a height to weight ratio). The BMI index is a common tool used in the medical profession to determine whether a person is underweight, overweight or healthy. Many people do not realise that their BMI can affect their life insurance premiums if it is not in the 'healthy' category.
Find Out More
Get a Quote
If you are underweight, an insurer will want to know if there are any reasons for you being so, i.e. whether there is an underlying medical condition or cause that could be considered a risk regarding your policy.
For instance, being underweight carries an increased risk of malnutrition, which can lead to several health complications and vitamin deficiencies.
Insurers will want to know whether your underweight status causes the following conditions or symptoms:
Vitamin deficiencies
Mental health conditions
Osteoporosis
Irregular fertility cycles
Problems with immune function
Skin and teeth issues
Some people are naturally underweight, but an insurer will generally want some assurance that you are underweight with no health complications.
A way to ensure that you get the best premium for life insurance is to make sure that your BMI is in the 'healthy' bracket. You can do this through the following:
Regular exercise
A balanced and healthy diet
Eating more (of the right foods)
Addressing any thyroid issues
Reducing stress levels
Finding more time to eat a balanced meal
How Underweight life insurance, critical illness cover and income protection works:
The following are the main criteria for underwriting an application for life insurance if you are underweight or have a low BMI:
Whether your low weight has any medical cause
Whether you have an underlying medical condition
Your family's medical history
Whether you take any medications
Your mental health
Your height and weight
At The Insurance Surgery, we are life insurance specialists working with many insurers that offer cover for those who are underweight and outside the normal BMI range. We assess every client's circumstances differently to identify the best life insurance providers and cover plans for their needs. Just fill in one of our online forms for your free no-obligation life insurance quote.
Get a Quote
Underweight life insurance
Underwriting for underweight people seeking life insurance cover will depend on the following factors:
Your current BMI
Your clothing and waist sizes
How long you have been underweight for
How you first became underweight
Whether you have suddenly experienced drastic weight loss
Your mental health
While many people who are underweight are easily accepted by insurers, some may only be offered cover with non-standard terms or increased premiums if they are severely underweight and there are associated health or mental health complications.
If this is the case, an insurer may also request access to your medical records, especially if your BMI is below 17. If the cause of your being underweight is as a result of an eating disorder such as bulimia or anorexia, it is likely that you will be offered cover with very high premiums, or that you will be refused cover. However, some insurers are open minded and are willing to discuss your circumstances with you. Bear in mind that ratings for underweight life insurance will always vary and will largely depend on the reasons why you are underweight.
At The Insurance Surgery, we can help take the legwork out of finding the right insurance provider for your needs.
Underweight critical illness cover
It is unlikely that you will be offered critical illness cover on standard terms if you are very underweight, especially if your BMI is less than 17. An insurer will want to determine the reason why your BMI is so low, and will require access to your medical records or a GP report. Essentially, they will want to make sure that your health is not going to be a risk to them.
If you are underweight naturally with a BMI that is close to being normal and have no health complications, it is likely that you will be accepted for cover on standard terms. Applications for critical illness cover can be stricter than applications for life insurance. Contact us at The Insurance Surgery for more details and to be put in touch with insurers offering cover for your needs.
Underweight income protection
If you are seeking income protection cover and you are underweight with a BMI under 17, it is likely that you will be offered cover by many insurers, although they will require a report from your GP to assess your level of risk. Many insurers will want to know why you are underweight and the causes for being so. You should tell an insurer if your being underweight is a result of an eating disorder, and whether your weight has caused you to have any time off of work.
If you are underweight but healthy, it is likely you will be offered cover with standard terms. If you have health or mental health complications that have caused you to become underweight, your premiums may be high or your application declined.
Would recommend using this service

Tom has been incredibly helpful throughout the whole process of getting my life insurance set up. Very knowledgeable and absolutely 'on it' to get me the best product out there.
First Class Experience

Service was first class, Simon kept me informed at every step in the process.I would have no hesitation in dealing with him again.
Great, Quick Service

Dealt with Karl who could not have been more helpful. Made the whole process of getting life insurance far easier than other providers I had approached.
Fantastic!

Approved immediately. Process was so fast and a lot cheaper than I thought. Highly recommended.
The Insurance Surgery is a specialist life insurance expert for people who are underweight and seeking cover. We have helped many people find the right cover for their personal circumstances, and can point you in the right direction of leading insurers offering the best cover for your needs.
Get a Quote