Parkinson's Awarness week – 15th to 21st April 2013
This week is also Parkinson's Awareness week which is being run by the UK's leading charity for the condition, Parkinson's UK. This annual event is aimed at helping to raise vital funds for the charity to help with research and support for sufferers of the condition, as well as trying to increase understanding of what living with Parkinson's is like.
About Parkinson's UK charity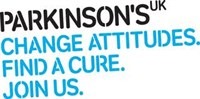 Parkinson's UK is the leading charity dedicated towards raising awareness for the condition and helping those living with Parkinson's, their families and carers. The charity also helps to raise vital funds for research of methods for controlling and ultimately curing Parkinson's. Another objective of Parkinson's UK is to help raise awareness of living with the condition and improve attitudes towards these individuals. Formerly known as Parkinson's Disease Society, it became Parkinson's UK in April 2010.
Parkinson's Awareness week 'Put yourself in my shoes'
The main slogan for this years Parkinson's Awareness week is 'Put yourself in my shoes' which as it says is to try to help people to understand and appreciate what life is like with Parkinson's. According to the charity, there are a number of prejudices against people who are living with Parkinson's and the main aim of this week is to try to quash and dispel this unfair discrimination. According to research by Parkinson's UK of its members, it was found that an unacceptable number of sufferers were being treated poorly because of their condition. The major issues occur when Parkinson's sufferers were out in public and some alarming examples were:
Being mistaken for being drunk due to their symptoms
Shouted at for using Disabled parking spaces
Refused service at local shops and supermarkets
These issues have led to some individuals living with the condition to being afraid to go out, especially at busy times of the day. Also some people reported a strong feeling of isolation because of their condition and these perceptions.
What happens during Parkinson's Awareness week?
There are a wide variety of events and activities taking place throughout the country all week this week to help raise funds and awareness for Parkinson's. Events range from people running and taking part in the Brighton Marathon to tea mornings and craft events so a great range of activities to get involved with.
Parkinson's Life Insurance
Over our many years of experience, The Insurance Surgery has dealt with a number of Parkinson's cases and successfully managed to obtain cover for them. Due to the nature of the condition and the symptoms that come with Parkinson's, it can be difficult to obtain cover which is why it is vital that you speak to a specialist. Also, Parkinson's Life Insurance rates and underwriting terms have improved considerably over the past several years as with a number of other neurological conditions such as MS. As treatment and diagnosis of these types of conditions improves, therefore insurers are able to offer better rates and improve criteria. There are a number of factors that would be taken in to consideration when assessing Parkinson's Life Insurance:
When was the condition diagnosed?
Date of last attack?
How often do symptoms occur?
Severity of the condition?
Restrictions to daily living
What areas of the body are affected?
What happens if I have been declined life insurance previously?
It is likely that if you have already spoken to or dealt with a non-specialist insurance company that they will have been unsuccessful and unable to offer cover for you. The reason for that is unless a company has a good understanding of the condition and insurance providers underwriting of Parkinson's then it would be difficult to obtain cover. The Insurance Surgery has dealt with a number of clients and successfully obtained cover for them so our expert consultants are well aware of who may be best to approach for your condition and circumstances. Our many years of experience and in depth knowledge of pre-existing conditions means that we are able to draw on information held in a vast database to help you get the right cover at the right price.
For more information about Parkinson's Life Insurance rates visit our home page or speak to one of our expert consultants on freehone 0800 083 2829.