MS Week & MS Life Insurance
MS week – 29th April to 3rd May 2013
Starting on Monday 29th April a number of Multiple Sclerosis charities, including our very own MS-UK will be taking part MS Week. MS-UK and other major MS charities will be holding a number of events nationwide to help raise awareness and vital funding towards treatment and support for people living with the condition.
About MS-UK
MS-UK (formerly MSRC) is a leading Multiple Sclerosis charity based in Chelmsford where the team of volunteers work tirelessly to help those who are affected by MS. The Insurance Surgery is very proud to have worked with MS-UK for many years and seen first hand the amazing work that these individuals do. The charity aims to support those living with the condition day to day as well as their families and their carers. MS-UK is run by individuals who are passionate about what they do which can be clearly seen when we have been to see them. An example of this is the London Marathon which has an MS-UK team taking part each and every year which is the most amazing experience and the support for their runners is out of this world! Visit MS-UK website for more information:
www.MS-UK.org
What is MS week?
MS week takes place from Monday 29
th
April and runs until Friday 3
rd
May with events taking place all over the country. The idea of MS week is to help raise awareness of Multiple Sclerosis and what it is like to live with the condition. The other main aim of MS week is to raise vital funds to help towards research and treatment of the condition. There is a vast array of fundraising events that will be being held throughout the country during this week from street collections to 24hr Radio Marathons.
Things to know about MS
Here are some useful facts that you might not know about Multiple Sclerosis: –          Over 100,000 in the UK have been diagnosed with MS –          It is estimated that 2,5million people worldwide have MS –          Around 45% of people suffering from MS are not severely affected by the condition –          The ratio of men to women affected by MS is around 2:1 –          MS does not significantly impact life expectancy –          The most common symptom is Fatigue –          There is currently no cure for MS –          MS is more prevalent in countries further from the equator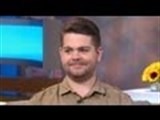 Watch this Youtube video with Jack Osbourne, the son of Ozzy Osbourne and how he came to terms with Life with Multiple Sclerosis. Some great insight from a world famous celebrity on how MS affects daily life.
It is definitely a possibility to obtain life insurance cover if you suffer from Multiple Sclerosis and that is something that continues to improve. Life insurance premiums for medical conditions such as MS, Diabetes, Cancer and HIV have all improved over the past several years and we hope that this will continue to be the case. As treatment, monitoring and diagnosis of conditions like these continues to improve then so should underwriting and ratings for life insurance.
What happens if I have been declined for MS Life Insurance?
It is highly likely that if you have MS and have applied to a number of non-specialist companies for life insurance such as your Bank or Building Society or an Aggregator site, you may have already been declined. This does not mean that everyone would decline cover and it does not mean that cover is going to be ridiculously expensive. We deal with numerous clients who have been declined several times before approaching a specialist such as The Insurance Surgery. We have then managed to not only obtain cover for them, we have also found affordable premiums from mainstream providers simply through our knowledge and expertise. When applying for
MS Life Insurance
, underwriters will ask a number of questions to be able to offer cover: –          Type of MS (i.e. primary/secondary progressive, relapsing remitting etc.)? –          When were you diagnosed? –          Date of last attack/symptoms? –          Do you use walking aids? The Insurance Surgery is a leading MS Life Insurance specialist and has been working with individuals who suffer from the condition for many years. Our expert consultants are trained by all major insurance providers as well as being very experienced in dealing with pre-existing conditions such as MS on a very regular basis. For some examples of previous MS life insurance cases that The Insurance Surgery has dealt with, visit our
MS Case Studies
page The Insurance Surgery is also very proud of the positive feedback that we receive from our clients which can be viewed at our
Review Centre page
.