Mental Health Awareness Week – 13th to 19th May 2013
This week is Mental Health Awareness Week which is being run by the leading charity the Mental Health Foundation. Mental Health problems is one of the fastest growing issues facing the National Health Service today and something that needs to be addressed.
About the Mental Health Foundation
The Mental Health Foundation was established in 1949 and is currently one of the leading Mental Health charities in the UK. The goal and vision of this organisation is 'a mentally healthy world where people are free from the suffering caused by mental illness'.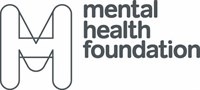 Originally known as the Mental Health Research Fund between 1949 and 1972, it then became the Mental Health Foundation. The foundation is dedicated to help develop ways to prevent mental illness as well as helping those suffering from it to recover through using research and practical projects. The charity aims to help people survive, recover from and prevent mental illness by: –          carrying out research –          developing practical solutions to provide better mental health care –          campaigning to reduce discrimination and the stigma –          Promoting better mental health for everyone. Other UK Mental Health charities include Mind Charity and Rethink
What is Mental Health Awareness week?
The idea of Mental Health Awareness Week is to raise public awareness for people who suffer from mental illness. There has long been a stigma attached to suffering from a form of mental illness and the aim of this week is to try to address this issue. There are a number of mental health issues that a person can face such as: –          Depression –          Anxiety –          Stress –          Bipolar –          Schizophrenia –          Dementia Mental Health Awareness Week aims to address some of the issues faced by an individual living with a form of mental illness.
Some facts about Mental Health:
–          1 in 4 people will suffer from a form of mental illness in the course of a year –          Depression and Anxiety is the most common form of mental illness –          1 in 5 adults will suffer from depression –          Suicide rates show men are 3 times more likely to attempt suicide than women There are far too many statistics to list so for more information about the facts and trends relating to mental health.
The Insurance Surgery is a leading specialist for individuals with pre-existing medical conditions such as the various forms of mental illness. Generally it is possible to obtain life insurance cover for individuals who have suffered from mental illness however there are a number of factors that will be taken in to account. It is important to be honest on your application and to disclose as much information as possible. It may be that the insurance provider will request to see medical records held by your GP to ensure that the information is accurate and that you receive the best possible premium for your circumstances.
Mental illness life insurance
decisions can vary from significantly from one provider to another simply because of the fact that it can be a difficult condition to quantify. It is the only medical condition that has no factual evidence and is mainly based on the opinion of the applicant and the GP which is why underwriters decisions can be so different.
Why should I speak to a specialist company?
A specialist company such as The Insurance Surgery will know exactly what information will be required by insurance underwriters and which insurers would offer the best premiums for you and your circumstances. Our expert consultants are highly trained to be able to deal with your application efficiently and with understanding as we appreciate that the process can a be difficult one for obvious reasons. Our expertise in this area means that we can direct you towards the most appropriate providers for you and your medical history. Providers can vary dramatically in this area and the decisions can differ drastically simply because of their underwriting guidelines.
Some reasons why cover may be rated/declined:
–          Suicidal attempts or thoughts: Some providers will vary in terms of what they would accept in terms of last attempt and number of attempts. –          Alcohol abuse: Providers and underwriters will also look at whether there has been a history of alcohol abuse and whether the individual has been advised to reduce alcohol intake by their GP. –          Drug abuse: Underwriters will also look at any history of drug abuse and providers will vary in terms of limits for when drugs were last taken and the types of drugs that were being taken. –          Specialist referrals: Providers and underwriters will take in to account whether an individual has been referred to a specialist
To speak to one of our expert consultants simply complete our enquiry form or contact us on free phone 0800 083 2829.