The UK's number 1 specialist broker for high risk customers looking to get life insurance*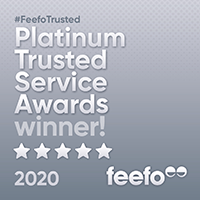 Independent Customer Reviews
I'm so grateful

I am so happy and grateful to get the first life insurance in my life, i am a diabetic type 1 last 42 year and couldn't secure my family in the past, this change when been advised and supported by the insurance surgery. The communication has been great, thank you so much
Great quick service!

I am very pleased with my service from Sam C. He was very professional, he answered all my questions and he found the right product for me. It didn't take long and i would highly recommend this company. Thanks again Sam C.
Really Helpful

Alex W was great and found us a policy we are happy with. Friendly, adaptable and answered our million questions with professionalism. Very quick turnaround times as well!
Fantastic for diabetics

My start with brokers did not go well due to the company to provide the insurance, AIG. But an old saying is that one only finds out how good insurance is when something goes wrong. Alex took over and I agreed to a deal within 3 working days. He took on a potential client who was not amused and sought out an excellent product with speed and efficiency and understanding of my annoyance. I would recommend the 'Surgery' to anyone but especially those with diabetes