Why is Income Protection becoming popular in the construction industry?

It's estimated 81,000 workers in the Construction sector suffer from work-related ill health, either new or long-standing. A thought-provoking statistic for the 2.2 million people who work within this industry each year.
The Construction industry hosts various professions including Scaffolders, Electricians, Site Managers, Joiners, Builders, Labourers, and many more. The jobs can be extremely tiring both physically and mentally with long hours in very cold and hot environments. Many within this industry are subject to unforeseen injuries or illnesses as a result of their work which can result in careers being cut short.
This sector accounts for around 7% of the workforce in Great Britain
No one wants to think about being ill or injured but during the current climate, having a financial backup plan in place is incredibly important as the cost of living increases year on year. If you work within construction, you will be aware of the risks involved due to working at height, dealing with electrics, or being on a fast-paced moving site. Have you ever wondered what financial impact being out of work due to injury or illness could have on your life? Or your family?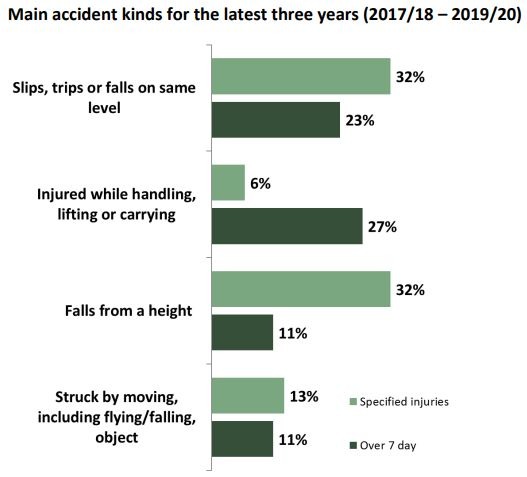 Sources – The
HSE Construction Statistics 2020
Financial stress is a reoccurring problem for many of us in the UK and sometimes can't be avoided due to someone finding themselves out of work due to an unforeseen circumstance such as an injury or illness. There has been a rise in interest for Income Protection because of the financial reassurance it provides at a well-respected monthly cost.
In Construction, around 2.1 million working days are lost due to work inflicted injuries or illness
Income Protection is a type of insurance designed to pay up to 70% of your working individual annual pre-tax income as a tax-free monthly benefit should you be off work due to illness or injury. If you are currently working and earning a full-time wage, you can apply for Income Protection.
920,000 of the UK's 4.95 million self-employed workers are in the construction industry
Anyone who is self-employed (including contractors) or doesn't have full sick pay should investigate applying for income protection simply because if you're not working, you're not earning any income. This means paying for all your outgoings becomes extremely difficult and state benefits are getting harder to qualify for.
To find out more, visit our Income Protection Insurance page to get a quote or call 0330 031 8488 to speak to one of our Protection Advisors. We can also help with queries about Life Insurance, so get in touch today.