The Insurance Surgery Announce Preferred Advisor Gender Choice For Customers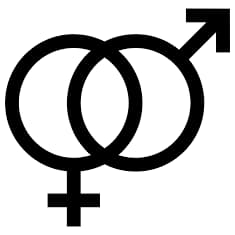 Based in Macclesfield, Cheshire, the UK's largest specialist protection broker The Insurance Surgery is delighted to announce a new and progressive initiative designed to make those sometimes difficult conversations easier than ever for customers with pre-existing conditions. The process of obtaining Insurance when living with a medical condition can often be difficult, with customers often finding themselves being declined by the mainstream market and potentially leaving them with a genuine sense of exclusion. The Insurance Surgery believe that obtaining protection should be as hassle free and as comfortable as possible, and from today they will offer all customers the opportunity to choose the gender of their advisor, should they so wish.
Head of Sales and Operations, Eli Lycett:
"More people than ever are finding themselves living with medical conditions that subsequently effect their ability to obtain protection and it is our goal at The Insurance Surgery to spearhead the change on that topic. For us, the way to do that is twofold. Firstly, simply getting the message out there to as many people as possible that specialist brokers like ourselves really can help those finding it hard to get cover and secondly, to make that interaction as comfortable as possible for the customer. It is not uncommon to be given the choice of a male or female GP at a clinic – as the comfort and confidence offered in that situation where a particularly sensitive condition is to be discussed can really make a difference. Therefore, why should we be any different? Giving the customer the ability to choose the gender of their adviser prior to those more detailed conversations will serve to ensure all customers have the confidence to proceed, no matter the sensitivity of their condition."
Early industry feedback has been very positive with
Steve Bryan, Director of Distribution and Marketing at The Exeter
commenting…
"It's no surprise that few people want to talk about illness and death, so initiating a conversation with a client that requires them to reveal personal medical information and confront potential negative life events can be extremely tricky. However, these conversations are essential, so it's great to see The Insurance Surgery giving clients choice and taking positive steps towards putting clients at ease, ultimately allowing them the best chance of accessing protection for themselves and their family."
Jane Reid, North West Key Account Manager for Sesame Bankhall Group
added…
"What a fantastic approach – it's often very daunting for a client to discuss their personal medical issues so to give them a choice of who they can speak to can only lead to a better experience for the client, great news The Insurance Surgery!"
The introduction of Preferred Advisor Gender Choice follows on from a record year for The Insurance Surgery that has seen 50% year on year growth in revenue and nominations at both the Cover Excellence and Health Insurance Protection Awards 2018.