OCD Week for Action 2017 – Monday 20th to Sunday 26th February
The Insurance Surgery is a leading life insurance and travel insurance expert and we also specialise in helping people with pre-existing medical conditions such as Mental Health Life Insurance. People living with mental health problems who have applied for life insurance will be aware of the issues that can arise when applying for cover, especially the fact that you will need to disclose very personal and sensitive information. Our team of mental health life insurance experts understand your needs and will help you through the application process to make it as simple as possible.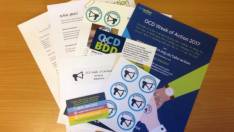 OCD Week for Action
The idea of OCD Week of Action is to raise awareness for people suffering with OCD and for the charity OCD Action to help improve the lives of those people by increasing understanding. The majority of mental health charities over the past several years have been fighting hard and campaigning to remove the stigma that surrounds having mental health problems. OCD is one of the more rare forms of mental health problems yet thanks to certain Hollywood blockbusters such as Rain Man, Conspiracy Theory and As Good As It Gets we all seem to know about it.
To find out more about OCD Action visit: http://www.ocdaction.org.uk/
For more information about Mental Health Life Insurance, visit: http://www.the-insurance-surgery.co.uk/life-insurance-medical-conditions/mental-health-life-insurance/
To speak to one of our expert life insurance advisers about mental health or any other pre-existing medical condition then call 0800 083 2829