Breast Cancer Awareness Month: What Do You Know?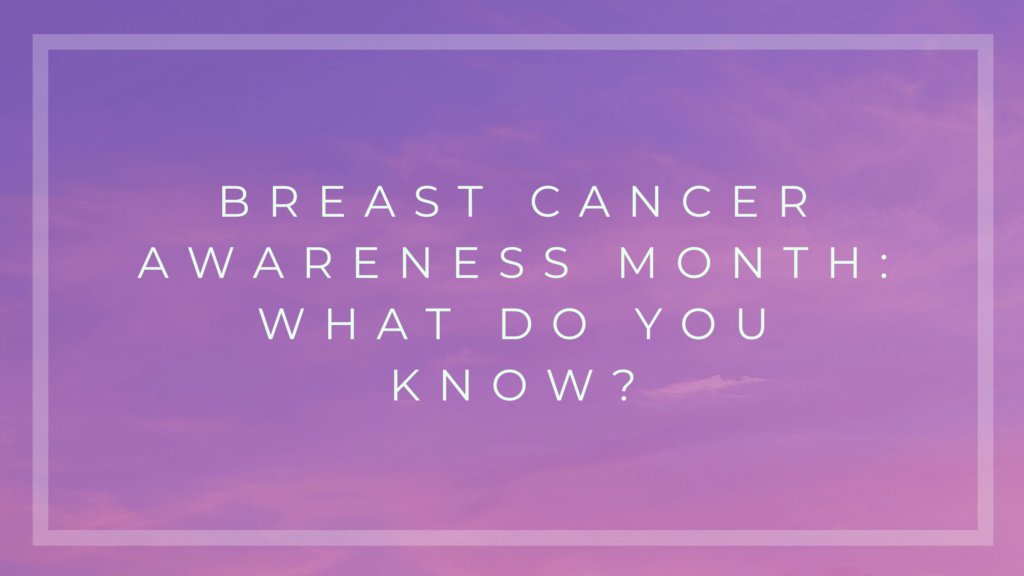 With 46,000 people diagnosed with breast cancer each year in England, it's important to know how to prevent this life-threatening condition. We recently completed Breast Cancer UK's
Interactive Quiz
for breast cancer awareness month, and the results were very thought-provoking. Throughout the quiz, it details how your diet, lifestyle, and products you use can increase the risk of breast cancer. It's common knowledge that eating well and exercising is good for you, but what does this mean? This includes making small changes like the below:
Reducing alcohol intake – or even quitting completely
Maintaining a healthy BMI
Not smoking
Eating your 5 a day
Reducing your processed meat intake
Exercising regularly
The key part of the quiz for us, was finding out about EDC's (
Endocrine Disrupting Chemicals
), which are potentially harmful chemicals that have hormone-disrupting properties. These chemicals can increase your risk of breast cancer so it's best to use products that do not contain these chemicals. Some common places EDC's are found are in:
Clothing, furniture, and electronics
Food and drinks containers
Children's toys, games, and accessories i.e. baby bottles
Pesticides
Another factor that we found interesting was the added risk that hormonal contraception can present. The combined (oestrogen/progesterone) hormonal contraception can increase your risk of breast cancer. Furthering this, hormone replacement therapy (HRT) can also slightly increase it. The whole experience of the quiz was very eye-opening and helps encourage people to maintain a healthy lifestyle while still enjoying life. To find out more and raise awareness, take Breast Cancer UK's
Interactive Quiz
. And, if you're interested in learning more about
breast cancer life insurance
, we can help.